Secure Government Mobile Messaging Solutions
Manage crisis communications, communicate with citizens, and chat securely.

Every organisation needs a continuity of operations (COOP) plan, but governments have a mission-critical stake in enabling their workers to function during an emergency. It's vital to ensure that your crisis communications strategy reflects this unique position, and your incident response teams are using available secure mobile messaging technology to relay important information during any situation.
"Over half (58%) rate mobile technologies (smartphones, tablets) as absolutely vital for carrying out crisis communications plans." (Continuity Insights survey)
"Be prepared to utilize a mass notification system for reaching employees and other key stakeholders during a crisis." (Institute for PR)
"If you want to get ahead and truly enable your team to be able to handle a crisis situation in today's digital world, then start thinking mobile." (Melissa Agnes, Agnes + Day)
By deploying a secure, integrated mobile messaging technology, you can enable your teams to leverage encrypted mobile technology, allowing more secure communication with each other and with their crisis-management systems. Secure, automated mobile communication is a key pillar for modern mass notification, emergency preparedness, and reputation management strategies.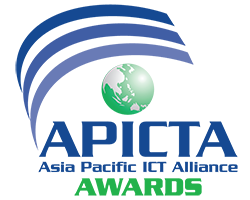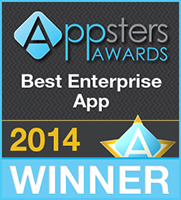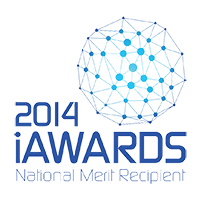 Getting Started is Easy!
Just fill out the form below and we'll contact you with product brochures and answers to all your questions.
* WHAT TO EXPECTWe'll never spam you, but we will email or call you back, listen to your needs, and create a solution that is perfect for your business!
How Soprano Can Help Government
INCIDENT NOTIFICATION

Create a robust emergency messaging broadcast system and improve continuity of operations with pre-populated message templates and contact groups, then trigger alerts from any web browser any time you need them.

CITIZEN ALERTING

Easily and quickly broadcast a wide array of topics of interest to citizens, such as pollution, closures, weather events, and account-related information.

PRODUCTIVITY & TEAM COMMUNICATION

Soprano's encrypted team chat application enables audio notes, interactive messages with buttons and menus to replace text, and advanced acknowledgement of sent, delivered, and read messages. Few messaging providers can rival Soprano's experience and resources in supporting critical messaging use cases.
BUILT FOR BUSINESS AND GOVERNMENT

Soprano MEMS and GAMMA are intelligent, feature-rich messaging software with a suite of advanced online account administration and reporting tools and a demonstrated ability to maintain high performance and platform availability for your large-scale messaging needs.

PROVEN BRAND AND SUPPORT

The Soprano platform is designed as a scalable, robust and secure message gateway, hosted in a carrier-grade environment and backed by 24x7x365 technical support.

ONLINE ADMINISTRATION

Soprano offers a unique, intuitive, web-based administration portal that provides the ability to use SMS for urgent alerting, scheduled broadcast notifications, automated reminders, opt-in programs, keyword-based campaigns, and a comprehensive messaging experience that integrates into your existing systems.
Learn How Government Agencies and Councils are Using Soprano Products Today.
UNLOCK NEW USE CASES.
CHALLENGE: Holding Secure & Confidential Mobile Conversations
SOLUTION: Use SOPRANO GAMMA for private, encrypted mobile messaging and allow employees and contractors to chat over a secure, encrypted messaging channel with the ability to set message expiration timeframes, apply content masking, and remotely wipe messages for any recipient.
SEND MOBILE ACCOUNT ALERTS

Send RSA 2048-bit encrypted mobile alerts notifying stakeholders and account holders of important account updates, claim status, payment reminders, and other insurance details.

CONTROL PERSONALLY IDENTIFIABLE INFORMATION (PII)

Strip out sensitive user content on inbound messages using content masking, set messages to expire after a pre-defined period of time and remotely wipe entire history of mobile P2P and A2P conversations.

ENABLE INTERACTIVE MESSAGES

Use interactive messaging forms with menu-based messages to remove the need for recipients to type responses. This new messaging capability eliminates errors and frustration by using simple buttons and drop-down menus to replace text in messages.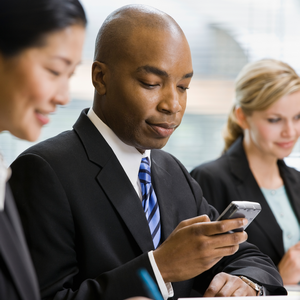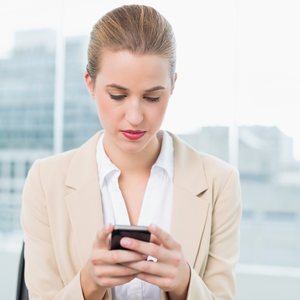 CHALLENGE: Auditing Mobile Conversations
SOLUTION: Use SOPRANO GAMMA to achieve regulatory audit policy compliance by switching on full mobile conversation archival and retrieval for your enterprise text messaging.
ARCHIVE & AUDIT ALL MESSAGE LOGS

Automatically archives all team mobile chat messages and broadcast mobile alerting logs. Message logs and conversations are searchable and downloadable, and the system provides detailed and configurable reporting capabilities.

AUDIT FULL MOBILE CONVERSATIONS

Optionally switch on archival and audit trail for all mobile conversations and team mobile message content.
CHALLENGE: Getting Information from the Field
SOLUTION: Lower risk by equipping workers in the field to immediately send alerts, information, and reports via a secure mobile team chat app.
COLLECT DETAILED INFORMATION

Automatically integrate workers' text, photo, and video reports with your company IT systems for quick analysis and action.

ENABLE QUICK REPORTS AND REQUESTS

Create one-touch reports so workers can report common issues or make common requests with the touch of a button.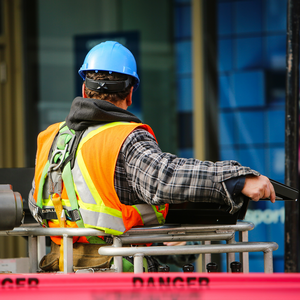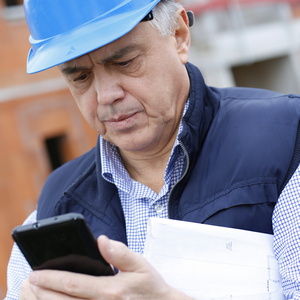 CHALLENGE: Increasing Remote Worker Safety
SOLUTION: Use a powerful "Are you ok?" safety solution that auto-escalates if workers don't verify their safety/status or check in at regular intervals.
PROTECT REMOTE STAFF

Protect staff who work alone, travel, visit client homes, work in remote areas .or have physically demanding jobs.

AUTOMATE SAFETY CHECKS

Eliminate the inefficiency, expense, and interruption from contacting mobile staff manually for status updates. Allow employees to verify their safety with the click of a single button.

USE SMART APIS FOR INTEGRATION

Prevent workers from falling through the cracks — automatically escalate to a supervisor if there's no response.
CHALLENGE: Implementing Secure Mobile Messaging for Government-to-Citizen Communication
SOLUTION: MEMS is a high-volume, high-availability, and hierarchical mobile messaging platform used by local and state government agencies in four global regions. It's uniquely designed to integrate with existing government IT systems to automate communication between a government agency and its employees and citizens.
BROADCAST NOTIFICATION

Broadcast SMS is used just as effectively in day-to-day communications such as event announcements, awareness messages, and community program updates or changes as it is fpr advance warning and time-sensitive situations.

2-WAY MOBILE DIALOGUE

Communicate directly with citizens on a variety of use cases, such as organising events, sending automated reminders, or managing wait-lists and queues.

OPT-IN COMMUNITY PROGRAMS

Allow citizens to subscribe by opting in to receive targeted information via SMS about relevant local council and government programs and events.

ACCOUNT SERVICES

Use a sophisticated targeting capability and SMS to communicate with account holders on important account information, including payment reminders and updating contact info.

REPORTING CAPABILITIES

Powerful real-time reporting can enable full- or limited-view reports. For example, transactions can be viewed for a single messaging event or for a full program, and message reports can be viewed per individual user or aggregated across the entire department.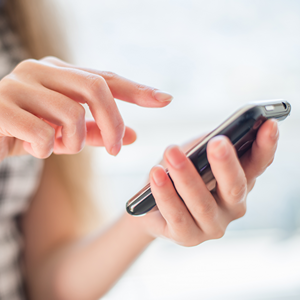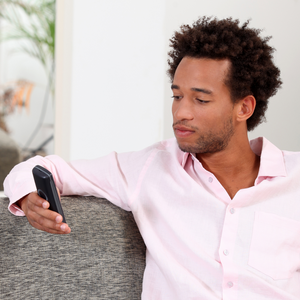 CHALLENGE: Managing Civil Emergency Broadcasts and Incident Communications
SOLUTION: Combine SMS (texting), voice broadcast, and email seamlessly on iPhone, Android, and web for real-time broadcast alerting and two-way incident management. Send public announcements and urgent incident notifications for a wide array of topics of interest, such as outages, closures and other areas of time-sensitive interest to your community.
Soprano MEMS is an advanced broadcast alerting system capable of broadcasting via IP, SMS, MMS, and voice messaging to any mobile device, which makes it a comprehensive and ideal notification solution for government programs. The system is configured in advance, can integrate with specialty IT systems, and can be deployed automatically to intelligently route time-sensitive information to the right people.
RESPOND RAPIDLY

Quickly deploy pre-configured, time-sensitive information to the right people via their preferred mobile medium (SMS, email or voice), right from your mobile phone, tablet or any web-enabled device.

REAL-TIME NOTIFICATION

Soprano solutions include a suite of highly-evolved settings and setup tools to enable integration, pre-configured templates, group lists, and event triggers that allow for true automation and real-time on-demand messaging from the online portal.

KEEP COMMUNICATING AFTER AN EVENT

Send ad-hoc notifications any time, or schedule automatic delivery of pre-written or pre-recorded messages to appropriate recipients.

COMMUNICATE RICHLY AND IMMEDIATELY

Combine SMS (texting), voice broadcasts, and email seamlessly to enable real-time broadcast alerting and 2-way incident management with Soprano MEMS and GAMMA.

SEND ALERTS FROM ANYWHERE

Trigger pre-set or ad-hoc group or crisis alerts directly from mobile devices.

RESPOND RAPIDLY

Quickly deploy pre-configured, time-sensitive information to the right people via their preferred mobile medium (SMS, email or voice), right from your mobile phone, tablet or any web-enabled device.
CHALLENGE: Authenticating Online Account Holders
SOLUTION: The Soprano mobile enterprise system enable delivery of mobile messages as a 2nd factor for online account authentication. This reduces or eliminates the need for physical hardware security tokens.
USE MOBILE FOR 2-STEP VERIFICATION

SOPRANO GAMMA enables a secure, encrypted unique mobile security token which can be sent to online account holders as a temporary one-time password (OTP) via an encrypted mobile channel to validate account holder identity.

ENABLE A BRANDED EXPERIENCE

Include branding, images and interactive menu-driven forms when delivering your mobile tokens.

REACH USERS ALMOST ANYWHERE

SMS mobile alerts can be implemented as a primary or fallback option, enabling nearly ubiquitous coverage for 2nd-factor account holder authentication.

INTEGRATE WITH EXISTING SECURITY SYSTEMS

Soprano mobile enterprise messaging systems are compatible with RSA SecureID, F5, Citrix, IBM and other 3rd-party OTP systems and can be used when RSA hardware tokens aren't feasible or desired.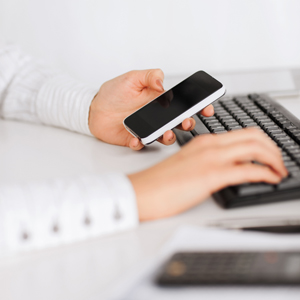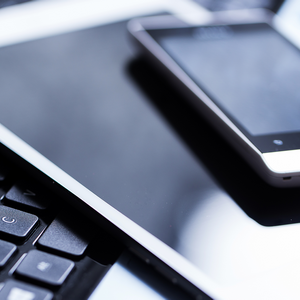 CHALLENGE: Automating & Integrating Mobile Messaging
SOLUTION: Soprano's advanced mobile messaging APIs & plug-ins allow your IT team to leverage APIs for a brand new IP-enabled broadcast notification experience, complete with multimedia, encryption, and SMS fall back mobile messaging capabilities.
These unique and sophisticated integration capabilities extend advanced mobile messaging integration with existing financial institution administration systems, CRM systems, alerting and facility IT systems, healthcare systems, education systems, and more.
Smart API capabilities are available for HTTP, HTTPS, SMTP, SMPP, WCTP, SNPP, SOAP/WSDL, FTP, XMPP, Location, Group/Contact, Java or .Net.



* Design custom SMS programs that go beyond conventional channels.
High-availability mobile messaging solutions for government.
Designed to make communication easy, reliable, and intelligent
Intelligent Design Powered by Soprano
CONTROL THE MOBILE EXPERIENCE

Soprano's award-winning mobile enterprise messaging systems are evolved to allow flexible control over just about every parameter involved in delivering a mobile messaging experience. Soprano's mobile chat application enables a rich, multi-media messaging experience that can enable encrypted and compliant mobile innovation.

ACHIEVE INNOVATION AND SCALE

Soprano solutions enable an integrated IP + SMS mobile messaging experience with rich, multi-media capabilities and powerful options for security and compliance. Soprano currently supports more than 25 of the Global Fortune 1000 companies, including numerous large global high-volume deployments.

LEVERAGE AN ENTERPRISE-GRADE ARCHITECTURE

Soprano mobile messaging platforms can be integrated with your network IT services and are designed as a scalable, robust and secure mobile messaging gateway, hosted in a mission-critical environment. Today, more than 50 million messages are sent annually through the platform globally on Soprano's proven intelligent, geo-redundant, and feature-rich software platform that has demonstrated the ability to handle volume spikes and maintain high availability with low message delivery latency.