Communications Platform as a Service – How We Bring Value To You
A CPaaS solution is an essential for any modern business managing a variety of communications channels. How Soprano assists clients in implementing business communication software?
Subject:
APIs, Automation, Digital Transformation
Most organisations need to communicate regularly with customers, patients, citizens, or employees. With so many channels to choose from and everyone being constantly inundated with marketing and sales messages, it's important to stand out.
Today, customers expect to be contacted on their preferred device and channel – a one-size-fits-all model no longer meets expectations. Companies need to digitally transform their communication strategies to keep up with growing demands. They need communication platforms to manage it all.
What is a CPaaS (Communications Platform as a Service)?
A CPaaS, or Communications Platform as a Service, is a cloud software system (SaaS model) that is designed to save businesses time and effort by coordinating all communications streams.
This business communication software integrates all of your communications into one platform: IP, SMS, Voice messaging, Email, RCS, WhatsApp for Business API, you name it! If you've ever been frustrated by the diverse landscape of comms tools and wanted a better overarching solution, then a CPaaS is it.
It allows businesses to reach out to customers and employees using each customer's (or employee's) preferred communication channel – and ensures that the business contact can continue the conversation on any channel they wish, whenever they're ready.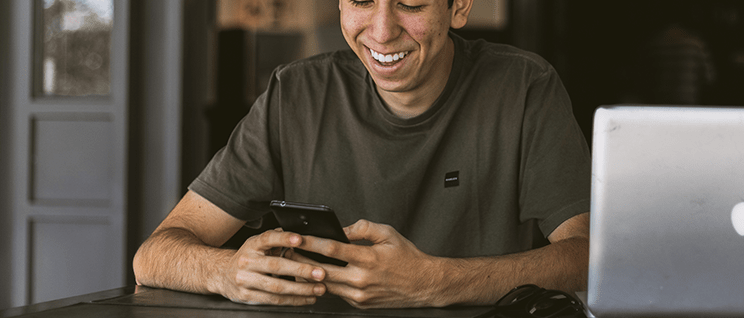 Benefits of Soprano's CPaaS
A CPaaS solution enables organisations to programmatically embed voice, video, chat and messaging services within their business or consumer applications.
A CPaaS tool like Soprano Connect can automate, integrate and orchestrate communications across multiple channels to enable a rich and engaging mobile experience for customers, citizens and employees.
Soprano Connect is a solution for every organisation needing to engage their customers on their customers' terms. It is the perfect platform to accommodate an omnichannel approach.
Makes your communications more efficient by eliminating the need for your employees to manually send reminders, notifications and updates. It also reduces the space for human error; no more spreadsheets and tick boxes showing who has been contacted ahead of appointments or to confirm orders. It allows you to reach your contacts, every time.
Soprano Connect is so powerful because it ensures businesses can always reach contacts, on their favourite channels, at the touch of a button in a cloud business communication platform.
How Soprano assists clients in implementing business communication software
At Soprano, we're here to help every step of the way while implementing a business communication software:
Phase 1 – Requirements: Soprano's Solution Consultants work with the customer's development team to fully understand their communications requirements. We also provide advice on the right API to meet customer requirements, and best practices for the messaging channels that the customer is integrating into their solution.
Phase 2 – Customer Integration: During the customer's integration phase, the customer's development team can contact the Soprano Solution Consultants for any further integration advice, and our Customer Service team can support any issues identified in the test and QA phase.
Phase – 3 Go Live and post-integration: During Go Live, the customer can access the customer support team to help with any questions or issues they may find. Once the solution is running, the customer can still access the customer support team or their Solution Consultant for anything they may need in the future.
Want to know more about how Soprano can assist your business with better comms? Get in contact for more information.