Conversational AI
A new groundbreaking way to connect and engage with your customers.
Easy, automated and ready for the future

Customisable conversations
Build and automate the conversation between you and your customers in the way that you want it.

Simple integration
Easily integrate the most widely used platforms.

Increase customer engagement
Make your business available through automated fast, accurate and reliable responses.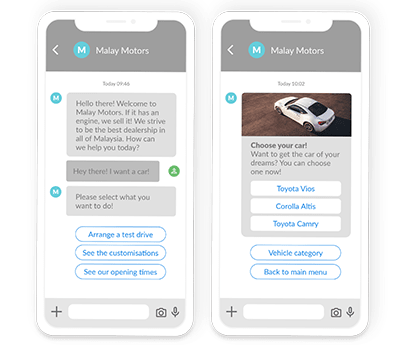 Engage your customers with AI
Create an AI-powered messaging experience for your customers
ENGAGE
Select from a multitude of omnichannel messaging opportunities to get your message across.
DESIGN MOBILE EXPERIENCES
Create personalised, elegant chat experiences for customer interactions.
Benefits
Engage with your customers across multiple platforms with AI-powered messaging.

Customer engagement
Elevate your customer experience, drive user engagement and improve your growth opportunities.

Customised conversations
Customise your conversations to whatever form you want.

Simple Integration
Easily integrate AI into your customer messaging experience across multiple channels.

Minimise workload
AI messaging automates your customer experience, so you can focus on other things.

Improved usability
Provide a faster and more intuitive messaging experience for your customers.

User Experience
Deliver a pleasant user experience which will leave a positive memory on the customers of your company.
We send over 6 billion mission critical messages per year, from over 4.5 million active users. Our customers include over 25 Global Fortune 500 companies. Soprano products are used actively by global top-100 companies, leading financial institutions, and large government agencies in four major world regions. Soprano's award-winning engineering and innovation has resulted in a powerful cloud-based enterprise platform that powerfully integrates IP, SMS, MMS, voice, and location into a seamless secure business mobile messaging experience.
Soprano are heavily focused on providing a solution which gives you high engagement rates and results. We have a team of experts based worldwide ready to help you with your business requirements.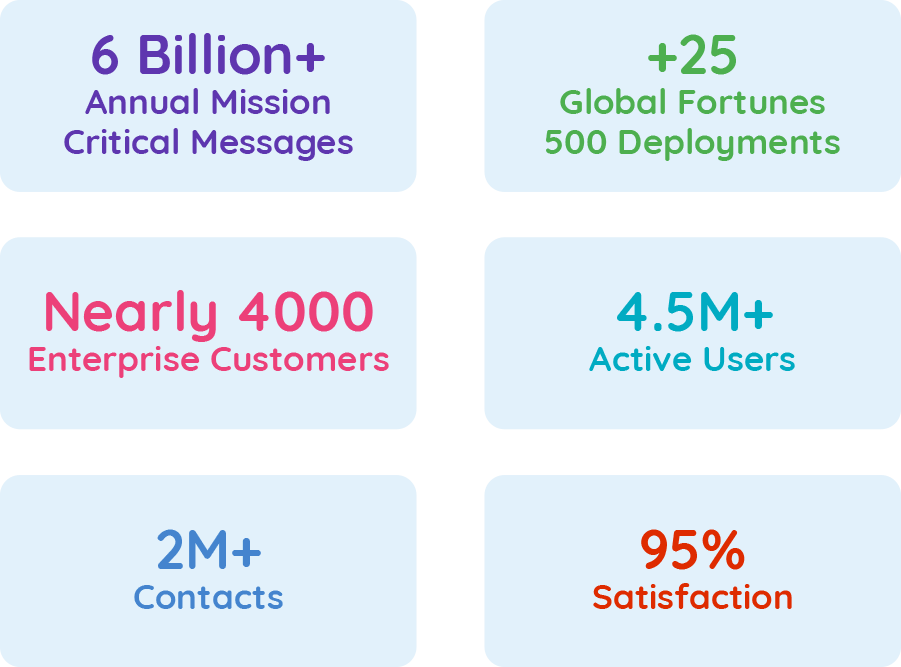 Soprano Connect's Customers
Soprano Design have nearly 4,500 customers globally across the US, EMEA, APAC and LATAM.
Our customers range from large corporations to independent companies across every industry possible including Government, Healthcare, Finance, Education, Retail, Manufacturing and Logistics.
Get in touch to discuss how to get started with AI Messaging.