Omnichannel Communication platform
Reach and engage all segments of your audience with a complete omnichannel platform.
Messaging Tools in Our Omnichannel Platform
The worldwide digital transformation has broadened the way people interact by giving them more communication channels and more power to choose the ones they prefer at a given moment. Expectations have also changed. From consumers and citizens to patients and employees, your audience expects to be able to determine their preferred method of communication. To effectively engage with your audience, you need the flexibility to be where they are in the moment.
Ease of connection is just part of the equation, though. That's because communication isn't a one-and-done kind of thing. It's an ongoing conversation. And that's where continuity comes in. When you provide communication channels that enable you to engage with your users seamlessly, you keep the conversation moving forward.
Effective communication is a cornerstone of trust-based, strong relationships.
Our omnichannel platform combines a consistent customer experience across channels and the flexibility to interact with customers effectively. We help you get the right information to the right person in the right format at the right time for the right business outcome.
Isn't it about time to bring more meaningful connections to your interactions?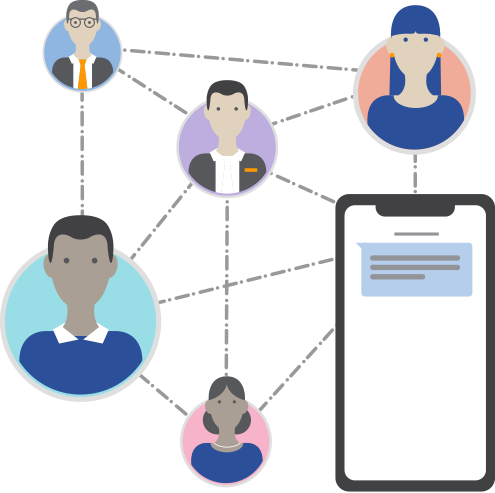 Omnichannel Solutions for Mobile Engagement
A one-size-fits-all communication model no longer meets the needs and expectations of customers and employees. Today, people expect brands to contact them on their preferred device and channel. To keep up with the growing demand, organisations must digitally transform their communication strategies. And they need the right communication platform to manage it all.
Effective communication is a two-way street. It should be flexible, instantly accessible, and seamless for end-users regardless of who or where they happen to be.
Soprano provides enterprise-grade messaging applications that span all industries. Our messaging platform opens the door to more meaningful interactions that unlock user delight and engagement, driving business growth, education, and greater productivity in the midst of any business-critical situation for organisations around the world.
Companies with robust omnichannel customer engagement programs have retained around 89% of their customers, as opposed to only 33% for companies with little or no omnichannel customer engagement (according to Aberdeen Group). Soprano's omnichannel platform allows businesses across the globe to reach their customers on a variety of digital channels, all from a single integrated location.
The Soprano Omnichannel Platform Enables Organisations to
Benefits
Increase engagement by reaching users in real-time on any device, in any location
Improve customer experience by reducing information entries
Gain insight into the full 360-degree customer journey
Nurture meaningful interactivity with direct and personalised customer communications
Increase brand recognition and loyalty
Combine and create robust business reports from marketing data
Reduce costs by eliminating the need for expensive additional hardware, platform maintenance, hardware replacement, and security testing costs
Simplify API administration with intuitive self-service tools, customisable preferences, and configurable attributes
Maintain access control and strong security
Access near real-time monitoring
Maintain compliance with regulatory bodies by archiving all messaging activity
Create custom reports
Use Cases
Mass text messaging
Flexible SMS API
International SMS
Automated inbound messaging
Two-factor authentication
Incident management
SMS notifications and alerts
Reminders & confirmations
Convert email to SMS
Low-cost automated reminders
Real-time communication
Mobile Omnichannel Messaging Options
No single communication channel can meet an audience's diverse needs and preferences. Today, organizations need flexible communication options to effectively reach and meaningfully engage with audiences who prefer different channels or even a mix of channels.
Our unified omnichannel platform provides a wide variety of options to ensure you have the right channel at your fingertips when you need to get your message out.
We can help you create a consistent mobile communications journey that delights users while building trust and long-term customer loyalty.
Set your organisation's use cases up for success now and in the future with Soprano omnichannel messaging.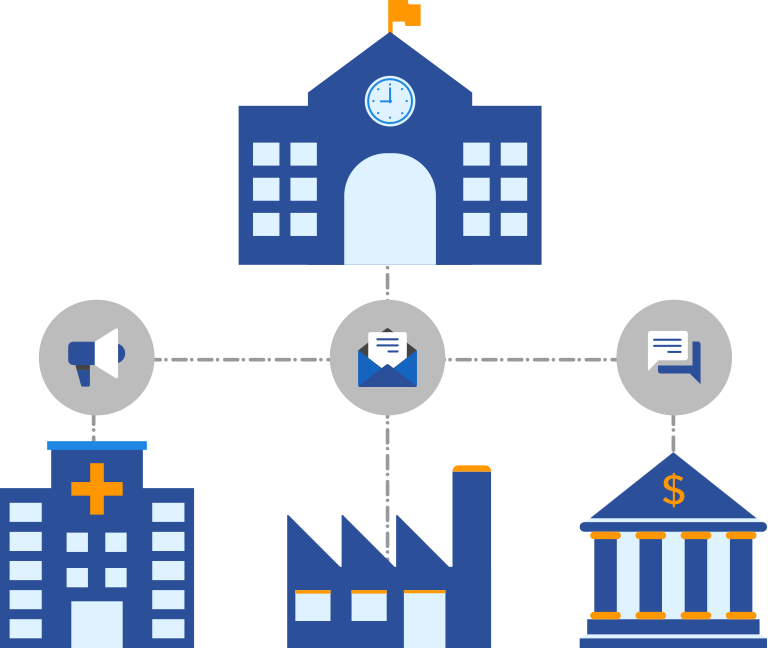 Get Started with Soprano Connect Omnichannel Platform
Omnichannel Solutions for Enterprises of All Sizes
Digital technology has great potential and power to improve business processes and create greater value for users. As organisations implement digital transformation initiatives to automate workflows and processes, they're discovering that each automation point introduces a valuable opportunity to communicate information through meaningful engagement.
For more than 25 years, we've guided organisations through their digital transformation journey. From large enterprises to small businesses, organisations of all sizes rely on Soprano to run some of the most complex omnichannel use cases in the world. Our combinations of APIs are easily implemented and scalable to fit any project.
In day-to-day life, people don't use just one communication channel, and when they switch channels, they don't want to feel a disconnect or have to repeat themselves over and over. Our omnichannel platform helps organizations understand the channels their audience engages in and forms a single strategy that enables them to interact meaningfully. An omnichannel platform automates messaging throughout the entire customer journey.
Learn how an omnichannel platform cultivates loyalty and a better user experience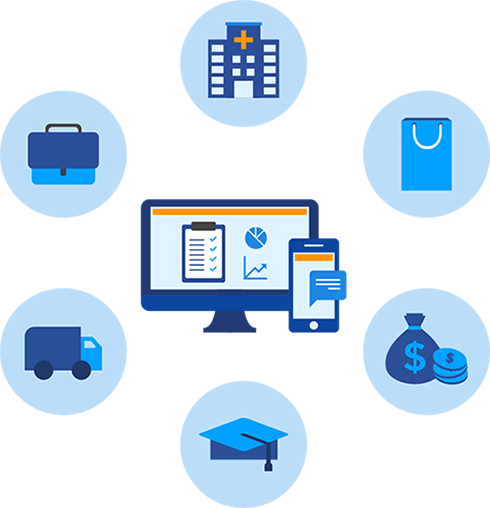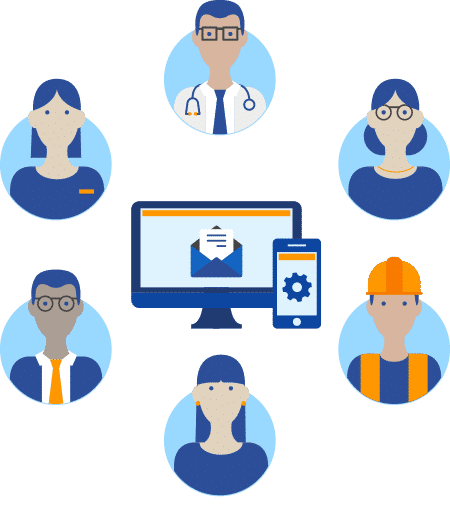 Form Meaningful and Trusted Relationships with Omnichannel Messaging
More than 4,500 organizations across every industry including government, healthcare, finance, education, retail, manufacturing, and logistics rely on Soprano to help accelerate their digital transformation and omnichannel communication.
Forbes 2000 and Fortune 500 customers choose Soprano for our scalable, carrier-grade software to handle extreme volume spikes, as well as to maintain low message delivery latency and high platform availability.
Powered by award-winning engineering and innovation, our platform supports a wide range of communication use cases. Organisations depend on our platform to get their messages out when it matters most. They also look to us to help them make those engagements more meaningful. We don't take this trust lightly.
Connecting with users wherever they happen to be and doing so meaningfully is a clear competitive advantage. But to connect with users meaningfully and using their preferred method of communication, companies need to have options. Omnichannel messaging allows you to connect with your audience when and how they want, enabling you to cut through the noise and make sure users hear your message loud and clear.
Effective, timely connections build trust and strengthen relationships. Effective digital communication has the power to improve customer relationships, increase employee productivity, reduce business costs, and drive revenue gains.
Learn how to build more meaningful connections with your users
Join the Effective Digital Communication to Improve Customer Relationships
What Is an Automated Voice Messaging System?
Automated voice messaging, also called voice broadcasting messaging or VBM, enables organizations to deliver messages using automated voice calls.
Voice messaging provides an automated, direct communication medium by enabling companies to broad voice messages to bulk recipients with the flexibility to create personalized or generic voice messages. The most common types of voice messaging involve either pre-recorded audio or text-to-speech messages.
With VBM, recipients can interact through their numeric phone keypad based on options described in the message, such as entering a number to choose an option or entering a sequence of numbers belonging to an ID.
VBM is easily applicable to a wide range of industries and practices, but common areas include marketing, customer service, operations, and even internal communications. Here are a few examples of how organizations effectively use voice broadcasting:
Special offers—Promote a store's special offers with an influencer's pre-recorded audio.
Healthcare notifications—Send appointment reminders that allow patients to cancel or confirm appointments using their phone keypads.
Customer satisfaction surveys—Get immediate feedback on user experiences and take action to strengthen customer relationships.
One-time-password delivery—Use two-factor authorization to validate a user's identity and build trust.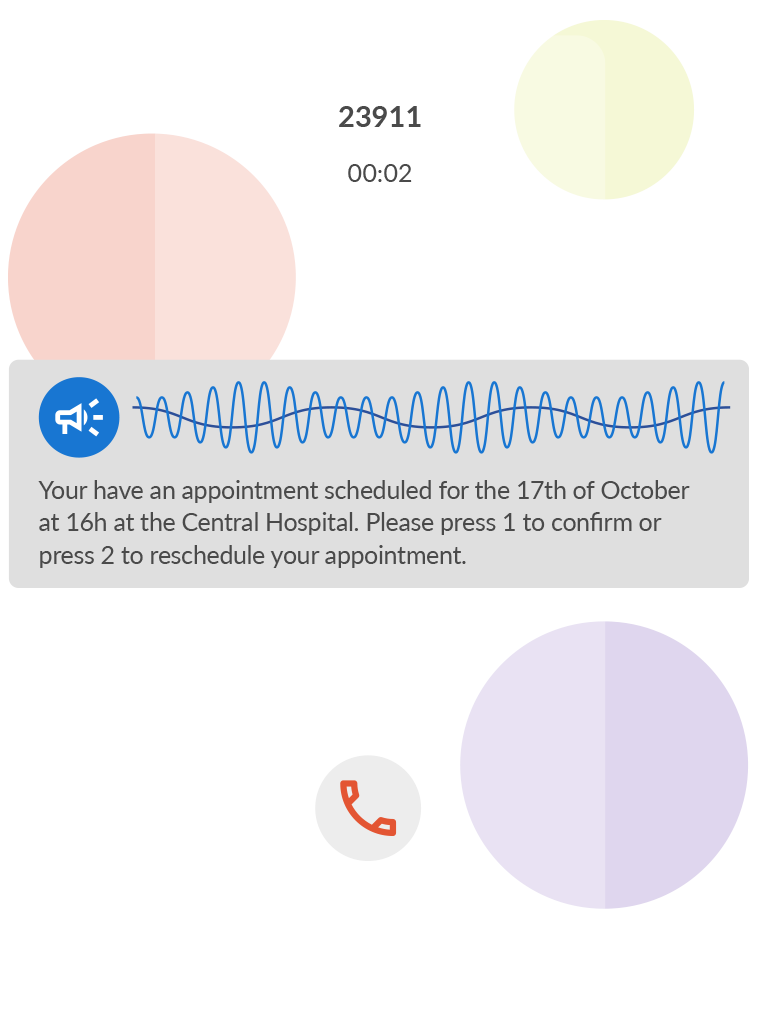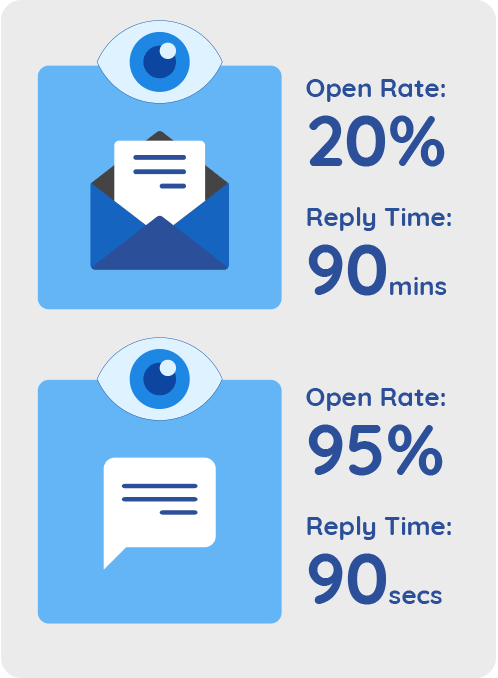 Layer on SMS to Campaigns and Outreach for Immediate Engagement
Around 90 percent of text messages are opened within the first three minutes of delivery. While email and voice might be the preferred method to some consumers, give customers instant insights via SMS.
Businesses can use SMS to engage patients, customers, citizens, and employees directly using their smartphones – a messaging medium that is most common with the global population and most demographics.
Take a look at popular SMS use cases:
Large organizations and governments run campaigns that span from global to hyper-local. Our relationship with mobile network operators worldwide allows seamless campaign building and API configurations.

Healthcare clinics can send through vaccine and appointment reminders/scheduling messages.
Retail SMS campaigns immediately grab the customer's attention for promos and reduce shopping cart abandonment.
Public organizations gain new donors and reach goals through fundraising.
IT teams set up two-factor authentication through SMS for enhanced security.
An omnichannel communication strategy that enables meaningful interactions, trust, and direct communication with customers is integral to any business. The needs and expectations of the customer are at the forefront of engagement during and after the pandemic. Human connection has never been more important.
Running a successful campaign should be hyper-personalised and accessible across all channels – text, email, voice, or IP messaging.
Emails can tend to go unread by customers or read at a later date. SMS marketing layered onto marketing emails give customers the power of choice and eliminates the crowded inbox issue that consumers face. The direct approach of SMS not only increases attention but also customer engagement.
Soprano Connect allows users to send in bulk directly from the platform and automate messages for campaigns with schedules and triggers.
We take security and compliance seriously. Soprano prides itself on clear documentation and easy to use APIs.
Learn how to create a good business case for building out CPaaS.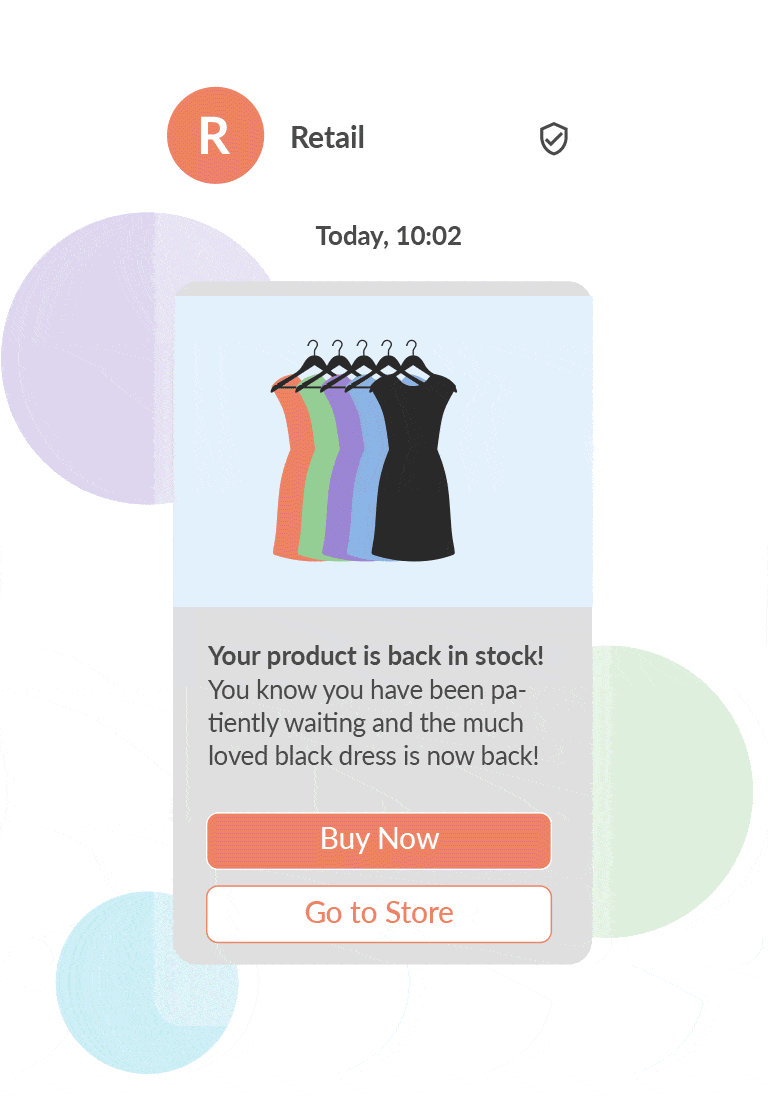 Discover Soprano's Omnichannel
CPaaS Platform
The Tried-and-True Email Layer
While texting/SMS remains the most engaging of the channels, email is used for many use cases for large organizations and governments.
Emails can be the final transaction before making a big purchase, the next step to better health, or leading customers and contractors through an efficient payment system.
For years, email marketing has been one of the leading marketing strategies and is always evolving based on customer needs. Our email API makes it easy to preset email messages.
Retailers continue to thrive on email marketing for consumer goods whether it's a cyclical holiday, an anniversary sale, or boosting the awareness of new products, services, and goods.
Take a standard-looking email to customize it, map it to specific recipients, and schedule it when you want. Since Soprano is a global company, following each country's jurisdictions with GDPR and other significant regulations is made easy thanks to Soprano's compliances.
Large organizations can be assured that our platform follows strict compliance rules and live up to our ISO 27001 security certification.
Learn how healthcare leaders used omnichannel for vaccination scheduling and outreach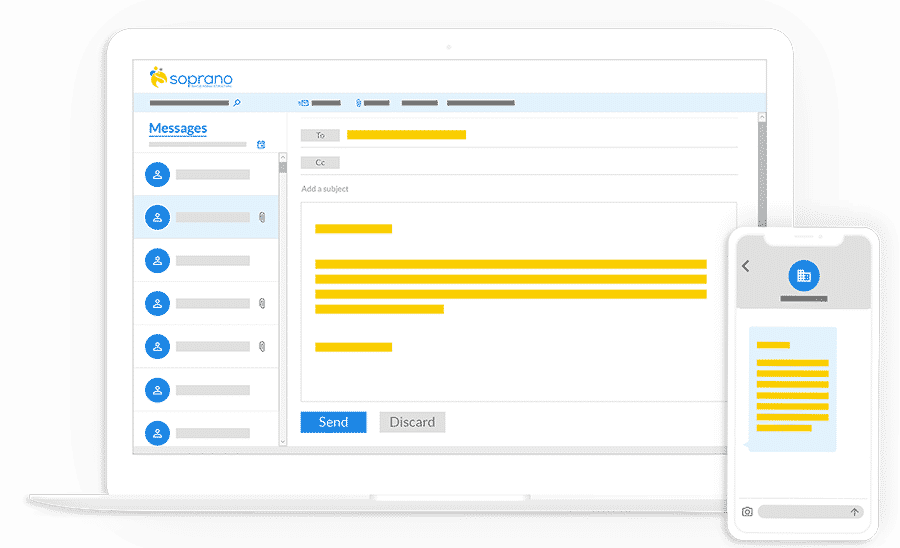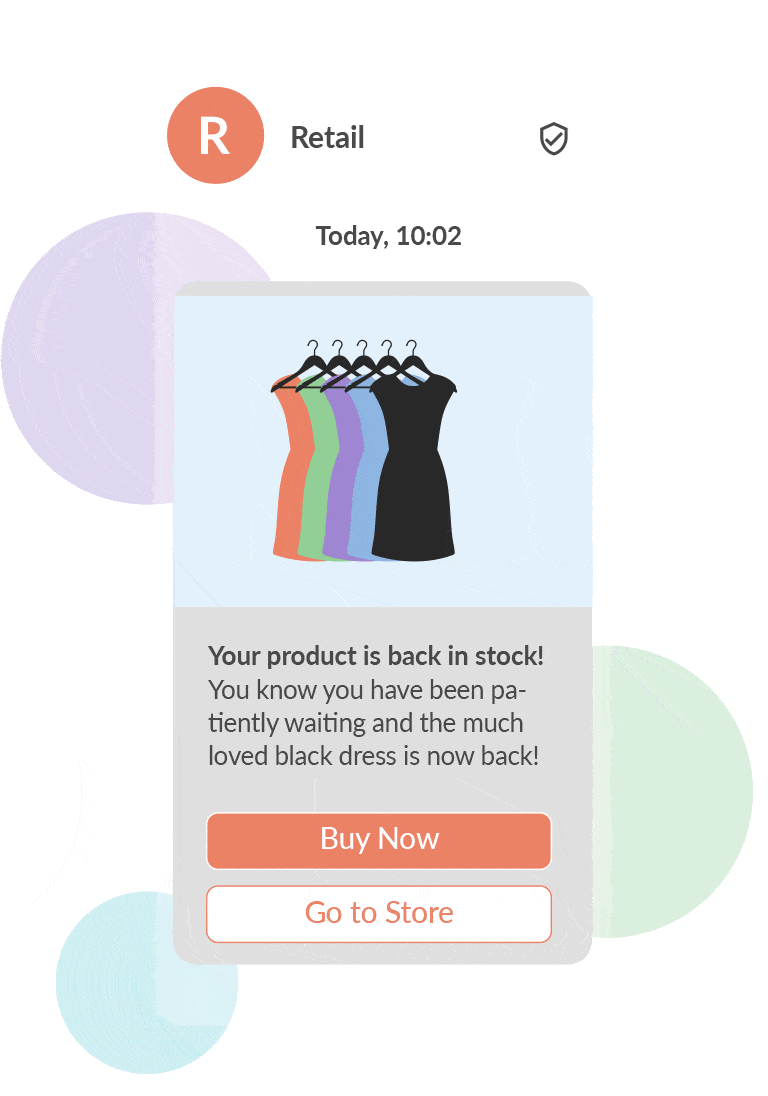 Including the Next Generation of Messaging
Over the past decade, the public has seen an emergence in additional mediums to help organizations deliver their meaningful messages.
While some of these messaging outlets remain regional (for now), others like RCS, WhatsApp and Viber are building out their own successful use cases.
RCS
RCS gives certain smartphone users the visuals of an elegant SMS message with interactive buttons and options.
Use cases include:
Home loan options
In-app payments
File delivery
Better user experiences
Information sending
Appointment reminders
Soprano Connect automatically turns RCS messages to SMS when discovering a device isn't RCS-compatible. Integrating with Facebook Messenger, WeChat, and WhatsApp makes RCS a great alternative to up-leveling the customer or citizen's user experience.
WhatsApp
Soprano Connect platform achieves scale into the WhatsApp community. The platform allows configurable templates for bulk messaging, decision-tree tools for pre-scripted conversations, and easy management of lists and consent.
Our API combines one of the world's robust communication solutions with WhatsApp, one of the global social channels. Leverage our campaign management controls, policy enforcement capabilities, and real-time monitoring of interactions.
Create meaningful interactions through WhatsApp as a new mobile channel wherever you already offer email, SMS, voice, and other channels for engagement. The platform provides low-code or no-code API capabilities so organizations can integrate into WhatsApp Business with no additional development.
How Does Omnichannel Platform Compare to Multichannel Platforms?
Today there are many digital communication channels to choose from. Knowing which one is the right format at the right time for the best business outcome can be tricky.
Our Communications Platform as a Service (CPaaS) solution enables you to integrate real-time communication channels into your existing web and mobile applications. With CPaaS, you have the flexibility to reach users on their preferred channels at a time that's most convenient for them.
Our CPaaS solution includes:
IP Messaging: Mobile workflow messaging consolidates your team's mobile messaging and workflows into a single app.
SMS: From any web browser or mobile device, engage a large list or group of recipients using broadcast two-way SMS messages.
Email:

The email A2P messaging channel enables you to improve your company's interactions with customers and employees at scale.

RCS Messaging: RCS offers the best aspects of SMS with a range of rich media tools to improve engagement and interaction.
WhatsApp Business API: Achieve scale into your WhatsApp community with configurable templates for bulk messaging, two-way decision-tree tools for scripted conversations, and easy management of lists and consent.
Voice: From any web browser, send high-volume voice call campaigns to a large volume of recipients on any phone number. It works alongside and integrates seamlessly with the communication systems you have in place today.
Get in touch with us!
Start with Omnichannel Messaging and engage with your Customers!
Why a Consistent Customer Experience Is Key to Business Success
Investing in multichannel tools to connect with audiences gives organizations different communication methods. It also increases the burden and expense of managing multiple platforms. More importantly, what are the impacts of a multichannel approach on the customer experience?
It shouldn't come as a surprise that users find it frustrating to repeat themselves over and over across multiple channels. Research shows that 87% of consumers think brands should put more effort and investment into providing a seamless customer experience throughout the customer journey. That's why organisations will avoid unnecessary customer frustration and brand abandonment if they prioritize and deliver a seamless and personalised customer experience throughout every channel of engagement.
A good omnichannel experience boils down to consistency. Today's customer journey spreads across channels and devices. Using an omnichannel approach enables organizations to seamlessly deliver an integrated customer experience at any point in that journey. Providing a consistent, controlled messaging experience across channels increases trust and customer loyalty.
Consistency ensures that users can expect and enjoy the same standard of experience regardless of the device, platform, or communication channel—even if they switch channels mid-conversation. Interactions conducted using the most popular communication channels, such as email, SMS, social media, voice, and IP, are all stored and managed in one place, meaning you can easily create seamless, personalised experiences from a single platform.
Learn more about creating a consistent omnichannel customer experience
Discover the Benefits of Omnichannel Messaging into your Business
Soprano Connect is a leading communications platform-as-a-service (CPaaS) profiled by Gartner in their 2019 CPaaS market guide.
We send over 9 billion mission critical messages per year, from over 4.5 million active users. Our customers include over 150 Global Fortune 2000 companies. Soprano products are used actively by global top-100 companies, leading financial institutions, and large government agencies in four major world regions. Soprano's award-winning engineering and innovation has resulted in a powerful cloud-based enterprise platform that powerfully integrates IP, SMS, MMS, voice, and location into a seamless secure business mobile messaging experience.
Because digital transformation initiatives automate workflows and processes, every point of automation creates an opportunity to connect and engage. Soprano Connect can be integrated as a core element of a digital transformation technology stack and can help relay critical information to the right individuals or systems at each point of automation.
Soprano leads transformation initiatives by providing digital solutions that span all industries, leveraging our true enterprise-grade messaging applications to deliver improved customer and employee engagement and drive growth and productivity for organizations.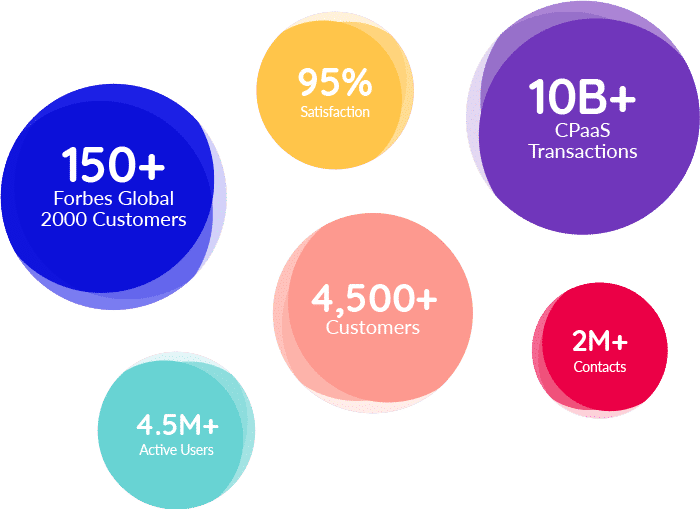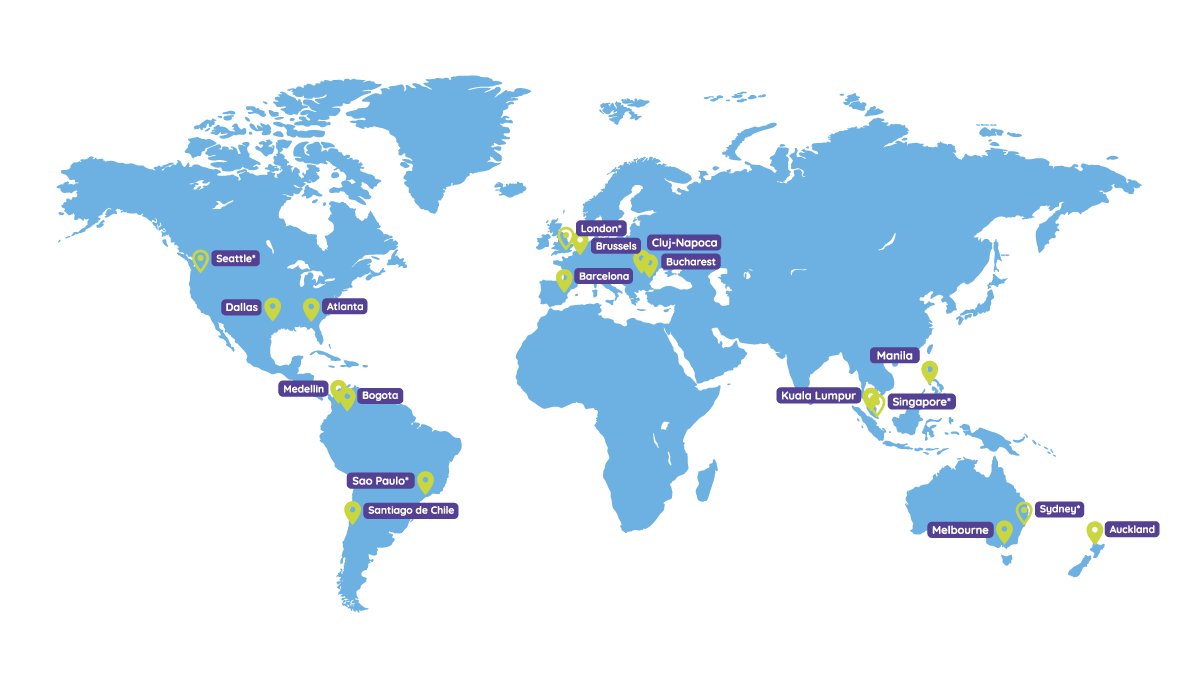 Soprano Connect's Customers
Soprano Design has more than 4500 customers globally across APAC, EMEA, LATAM, and the US.
Our customers range from large corporations to independent companies across every industry possible including Government, Healthcare, Finance, Education, Retail, Manufacturing, and Logistics.
Soprano leads transformation initiatives by providing digital solutions that span all industries, leveraging our true enterprise-grade messaging applications to deliver improved customer and employee engagement and drive growth and productivity for organizations.