Omnichannel marketing segments customers to send campaigns to them via the channels they preferred.
Category:
Enterprise Solutions
Subject:
Mobile Marketing, Omnichannel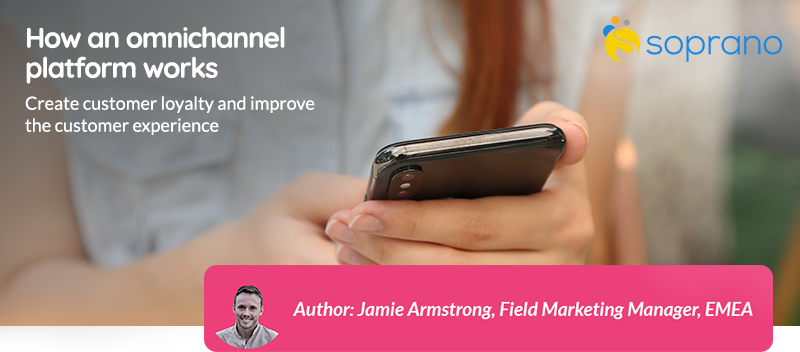 You might have heard of omnichannel marketing – a strategy involving cross-channel content and user interaction that has recently exploded in popularity in certain spheres like eCommerce and retail.
Unlike some other trends in marketing, omnichannel is here to stay. Here's why.
The ins and outs of omnichannel marketing
In day-to-day life, people don't use just one communication channel. Omnichannel marketing is about addressing that, understanding the channels your audience engages in and forming a single strategy that interacts with them on multiple platforms.
A precursor to omnichannel marketing is multi-channel marketing – where users were engaged on multiple channels, but not all. The multi-channel approach regards different communication channels as independent silos.
Omnichannel takes a different approach: uniting different communication channels to provide a consistent customer experience and treating them as one channel with separate facets. From there, companies can use omnichannel to target communication channels based on the recipient's preference.
Why you should care about omnichannel marketing
Omnichannel matters due to shifting customer expectations. Before, brands could define what communication channels to use. These days, customers have the power to choose the channels they use, and they expect to have a consistent, quality experience at every turn.
In contrast to 10 years ago when price and availability were a priority, consumers now want a personalised experience, extreme convenience and quality customer service.
Omnichannel addresses many of this shift by:
Omnichannel marketing enables better customer segmentation: Omnichannel segments customers according to their preferred communication channels to send campaigns to them via the channels they engage with the most. The insight businesses glean from an omnichannel experience helps them better target audiences, optimise content and generate more revenue.
Create customer loyalty: Consumers want companies who are committed to excellent customer service. By personalising communication and engaging at the right time, businesses can start building well-branded relationships that matter.
Improve customer experience and convenience: Omnichannel prioritises a consistent experience to customers across a variety of channels and connects the customer's journey across the various communication channels they use, making it simple for customers to connect with businesses.
How an omnichannel marketing platform works
When customers switch between multiple channels, they shouldn't feel like they are communicating with a different company every time. An omnichannel platform automates workflows and processes to provide a streamlined experience at every touchpoint.
Soprano's omnichannel platform can be integrated to personalise customer experiences using real-time interactions. By moving to omnichannel communications using Soprano Connect, brands can automate interactions while still providing a rich and engaging customer experience.
Offering a great customer experience is the backbone of a successful marketing strategy – and an omnichannel platform can help you get in right every time.