Boost your marketing efforts with SMS
Increase customer engagement, boost sales and build brand loyalty with mobile messaging
A leading global CPaaS solution, proudly featured by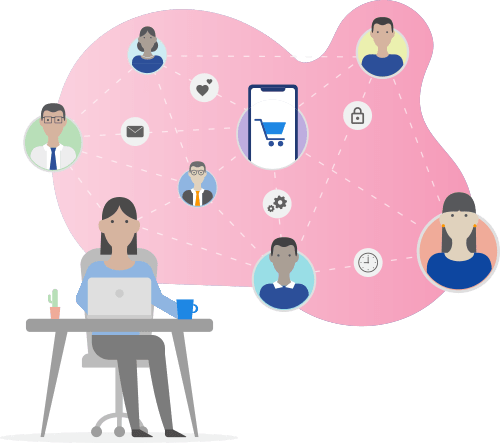 Personalize customer offers and track effectiveness
49% OF YOUR CUSTOMERS WOULD BE BUYING MORE IF YOU WERE SENDING THEM PERSONALIZED RECOMMENDATIONS
With open rates of 95%, SMS has proven to be the best way to send your loyal customers personalized offers from your brand. And with our platform and features like ShortURL, you can create custom links and track responses individually to measure the effectiveness of your offers.

Increase visits to your physical and / or ecommerce store

Delight your clients with personalised messages and offers.

Supercharge your sales and create better brand loyalty.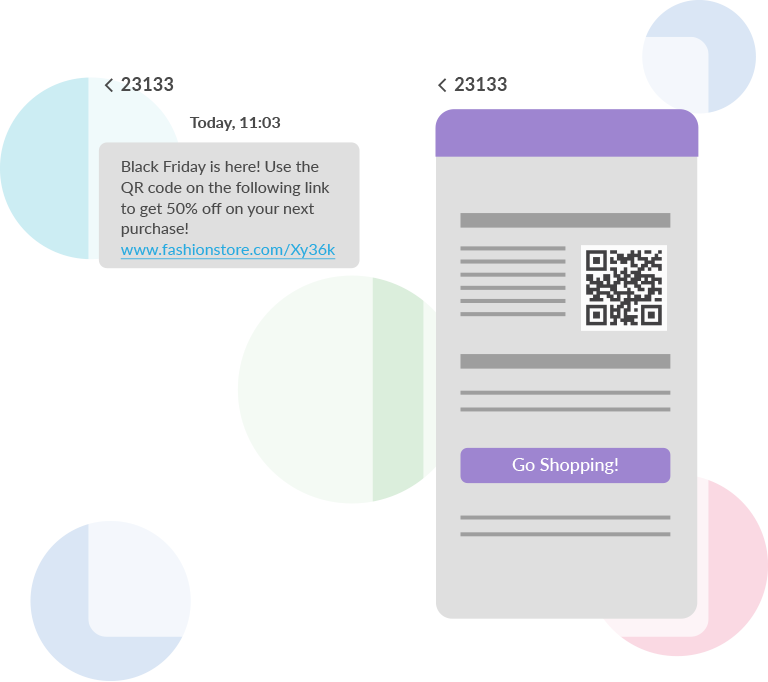 Increase Conversion Rates
Because SMS has an 8X higher response rate than email, SMS can boost conversion rates by at least 10%

Excellent ROI
The low cost and high return of SMS means you will realize a better ROI on your marketing campaigns

Drive Traffic
With a CTR of 30%, SMS messages that include a URL drive more traffic to your ecommerce sites.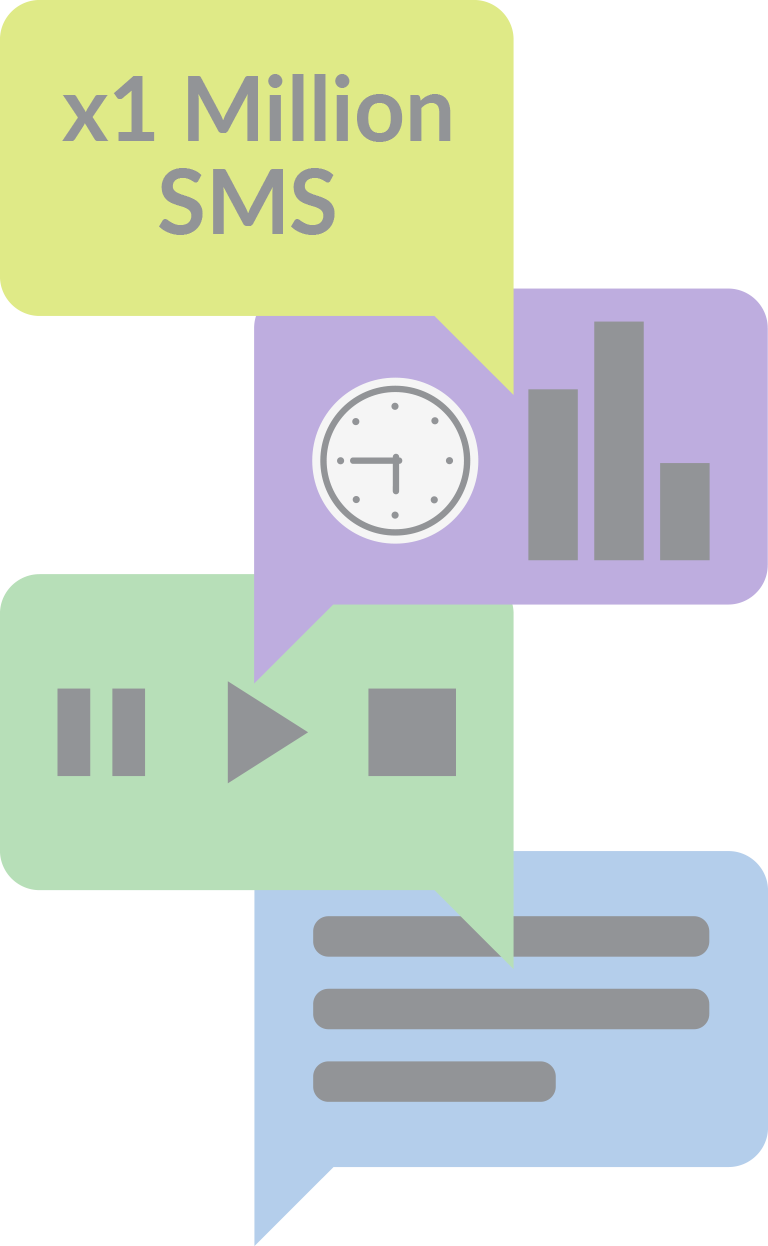 Soprano Connect: The Leading Mobile Marketing Platform
SOPRANO CONNECT ENABLES YOU TO RUN SUCCESSFUL MARKETING CAMPAIGNS BY SUPERCHARGING SMS WITH ADDITIONAL CAPABILITIES
Soprano Connect is much more than just SMS. Our mobile communication platform has 99.99% reliability for high-volume messaging, and features enterprise-grade capabilities that enable you to create mobile campaigns that are easy to execute and track

Send up to 1 million SMS messages per campaign.

Track campaign performance in real time.

Pause, cancel, or resume SMS campaigns at any time.

High Performance
Operational stability with 99.99% uptime at high-volume message throughput

Scalable
Flexible platform that can be custom configured to meet communication needs across the business

Secure
Compliant with internal and external policies and regulations for security, compliance and privacy.
Integrate Soprano Connect with your CRM
MANAGE YOUR SMS CAMPAIGNS DIRECT FROM YOUR CRM USING OUR SUITE OF INTEGRATION APIS
Using our suite of powerful APIs, integrate Soprano SMS with our existing CRM to run campaigns. Integrating Soprano Connect is quick, easy and supported by our team of solutions consultants.

Manage marketing campaigns without having to work in a separate platform.

Increase the communication capabilities of your existing software systems.
Reliably process high volumes of messages quickly and easily.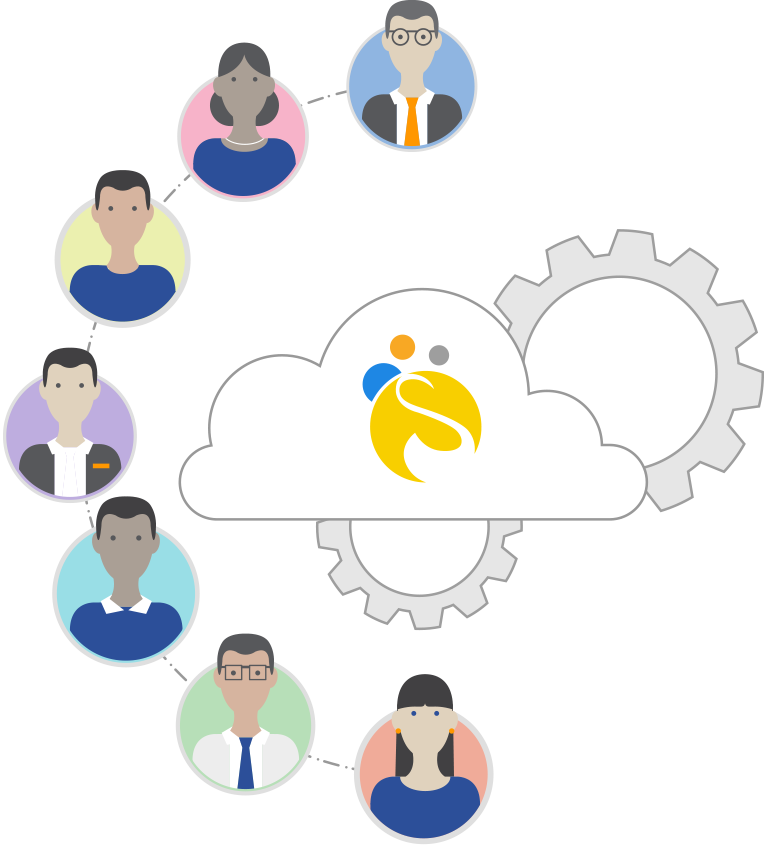 Improve the results of your marketing campaigns with SMS
Our SMS messaging experts are on hand to help you get started with SMS Marketing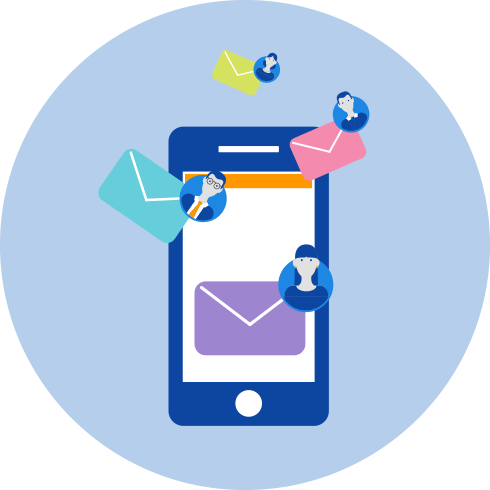 The Best SMS Marketing Platform
Prouldy Featured in


Automation
Upload a customer contact file to automatically run your campaigns.

Templates
Easily create SMS templates to use as many times as you want.

Extended SMS
Create microsites and landing pages within the platform and include the Short URL in the message.

Cost Centers
Different areas of your organisation can have separate cost centres for budget reconciliation.

Scheduling
Schedule your campaigns for a one-off or set recurring messages.

Visual Reports
Track the effectiveness of your campaigns with visual reports in real time.

Personalisation
Personalise the SMS message for each recipient easily.

Consent
Filter contacts for your campaigns by whitelists or blacklists.
Response Management
Use automated bot messaging to manage the responses of your customers based on keywords.

Batching
Choose to batch your campaigns in intervals for greater control of the distribution of your messages.
Scheduled Reports
Define criteria for automated reports of your SMS Marketing campaigns to give you immediate insight.

Send at the Optimum Time
Specify the hours your SMS Marketing campaigns will be sent.
Can I upload files with the recipients of my SMS campaigns?
Yes, Soprano Connect allows you to use different recipient sources for the same campaign, either static and dynamic lists created from .xls files,. xlsx, .csv, .txt, or failing that, use the contacts created within the platform or copy-paste from other data sources.
What does Soprano offer me that other companies don't?
We have over 25 years of experience offering software and communication solutions for SMS marketing campaigns. We have a global presence which allows us to provide 24/7 coverage in terms of monitoring and support. Our global presence allows us to be at the forefront and implement innovative solutions.
Can I schedule campaigns to be sent later?
Yes, Soprano Connect allows you to schedule campaigns to either be sent periodically or to be sent only once.
Can I integrate your platform with my systems?
Yes, Soprano Connect has been designed so that you can enhance your IT systems by adding communication capabilities. For this reason, we have our API that supports multiple protocols so that you can easily and quickly integrate your IT systems.
Can I receive responses from my clients by SMS?
Yes, our solution can receive responses from your customers, process them and execute a specific action based on the criteria you set. This capacity is subject to the conditions of operators in your country, which one of our experts can work with you on.
Can you create blacklists and whitelists to filter recipients?
Yes, for each campaign you can define which filter is applied, that is, you can define a blacklist to exclude those destinations that you do not want to impact or use a whitelist for those you do want to impact.