Government Messaging Services
Improve Communication and Engagement with your Citizens using Trusted Messaging Solutions
The Challenges for Government Organisations
Over the past couple of years, technology revolutionized our everyday life and became more and more present in our daily activities. Citizens adapted to this new digital wave, changing how they communicate, interact and share information.
As citizens increasingly use digital technologies in their daily lives, government and public service agencies also need to undergo a digital transformation and change the way they conduct operations to deliver information quickly and effectively.
What are the most common challenges government agencies are facing? Some of them are:
Lack of technology to communication
Being able to comply with policies
Poor team collaboration
Security and data privacy
Managing incidents on time
Manual business processes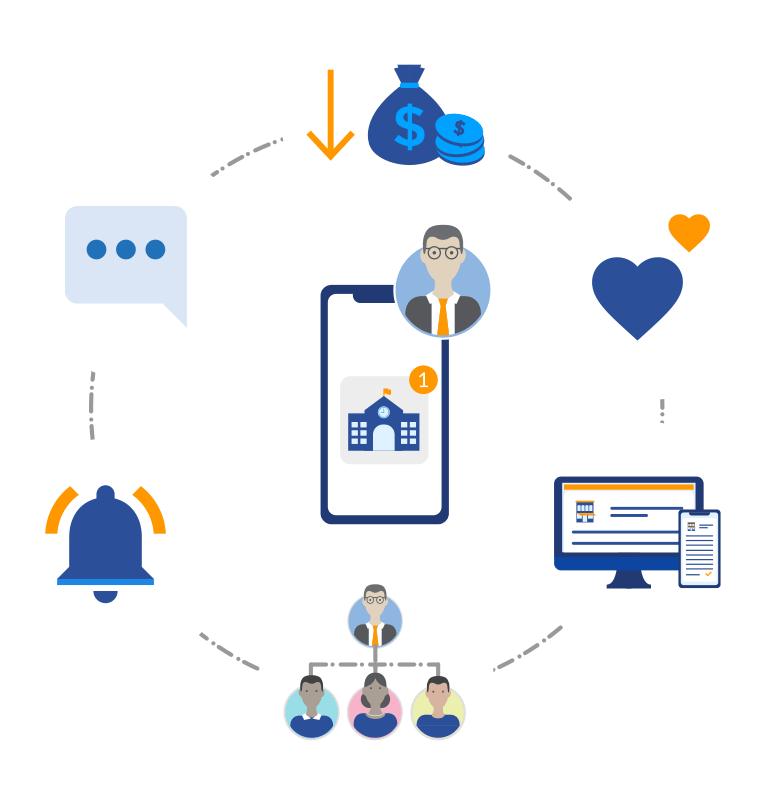 Embracing Digital Transformation in Government Operations
Soprano's trusted omnichannel messaging platform provides a rapid broadcast notification system and 2-way SMS for government organisations. Also, it enables ongoing communication during and after an incident and includes an online broadcast notification portal to rapidly send time-sensitive information via SMS to pre-configured teams of workers or first responders.
Our trusted mobile communication platform adheres to recommended best practices to provide a secure mobile messaging solution that can become part of a proactive IT security program, designed to minimise the risks and costs associated with service disruptions.
Government agencies can begin to look at our omnichannel communication platform to enable digital interactions as the way to manage and solve issues related to resources, budgets, compliance, team collaboration, and public services with:

Communication Orchestration

Communication Integration

Policy, Governance & Control





The Solution? Adopt a Mobile Communication  Platform and Improve Government Operations
Improve communication and engagement with the people you serve. Learn how to get started with Soprano Design today.

Foster your citizens' trust by delivering efficient and prompt solutions

Manage incidents and emergencies broadcasting near real-time messages

Extend government systems with mobile messaging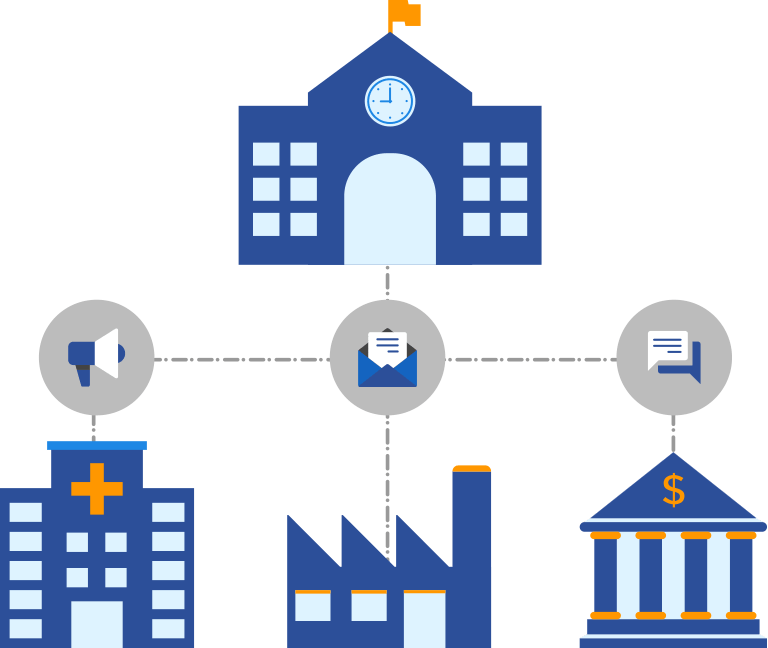 "Soprano Design's Whole of Government communications solution is the most comprehensive government/citizens communications platform available in this segment to date. This platform facilitates modular departmental use cases or broad-based agency notifications. It also meets security and compliance regulations, that can be customized by agencies or regions. While other CPaaS providers are offering piece meal offerings, Soprano Design's platform will be well received for its consistency and orchestration capabilities."
Courtney Munroe, Research VP, WW Telecommunications Research, IDC. February, 2020
Solutions for Government Messaging Services
Inbound and outbound mobile messaging integration into your existing IT systems helps to consolidate communication efforts and easily gain government trust. 

Citizen Alerting
Soprano messaging platform is valuable for topics of interest to citizens, including closures, meteorological events, and information about citizens' accounts.

Incident Management
Soprano is an advanced mobile broadcast alerting system that enables 1-way and 2-way SMS or email mobile alerts from a single, intuitive cloud-based portal.

Messaging System Integration
Soprano scales mobile messaging capabilities and fits government organizations' custom needs incorporating advanced "smart" APIs & plug-ins in existing IT systems.
Embrace Digital Transformation in Government Services with Soprano Connect
Citizen Alerting
Manage waitlists and queues by using SMS to manage appointment reminders and cancellations. SMS has been proven to be effective in reducing Failure-to-Attend (did-not-attend) rates from missed appointments.
Public Mobile Alerting
Improve your direct-citizen communication through 2-way SMS on a variety of use cases, such as events organization, automatic reminders, or wait-lists and queues.
Opt-in Community Programs
Allow citizens to subscribe to receive specific information by SMS regarding relevant local council and government programs and events.
Account Services
Use a sophisticated targeting capability and SMS for communicating  vital information to account holders, including payment reminders and updating contact info.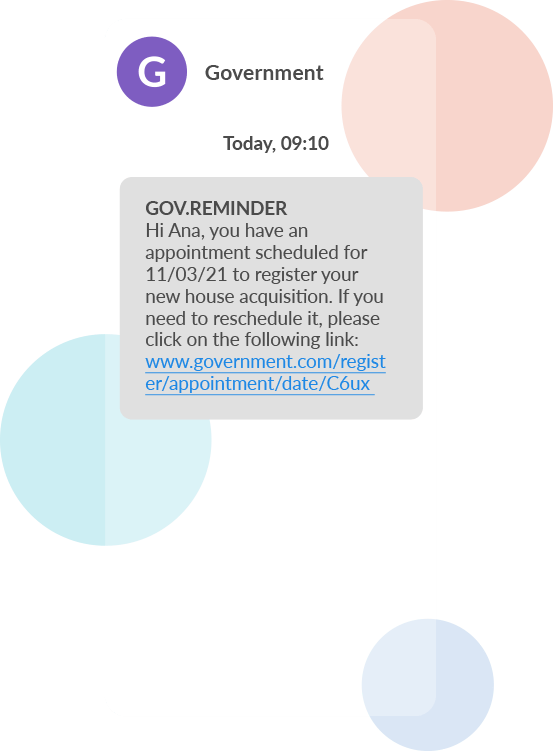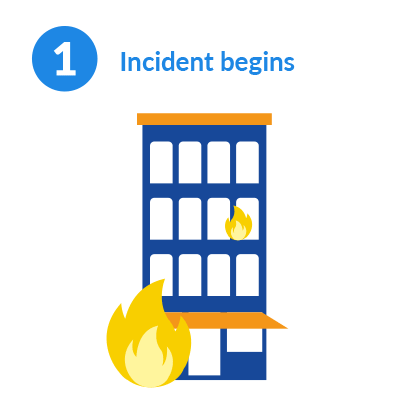 Use SMS for Public Warning & Incident Management
Use SMS to verify worker staff safety & status, and the Soprano application can track responses and automatically escalate if no response is received based on duration rules you establish.
Business Continuity Planning
Broadcast SMS is effective for pre-warning and managing incidents. With StarHub Enterprise Messaging pre-configured lists and templates, you can deliver continuous information to teams of internal first responders and external stakeholders lists before, during, and after incidents.
Urgent Response & Worker Safety
Activate alerts from any time and anywhere via a web browser, and initiate broadcast SMS from your mobile phone. With StarHub Enterprise Messaging, you can instantly send urgent information to the right people from wherever you are.
Time-Sensitive Alerting
When the situation changes quickly, use StarHub Enterprise Messaging to broadcast SMS or email  with templates, mix group lists, and review reports in real-time during an event. Deliver instant notifications anytime, or schedule automatic sending of broadcast messages in progress.
Mobile Messaging Integration and Automation
Integrate SMS with your online account systems to deliver one-time passwords via SMS to handsets to validate the identity of internal and customer account holders. Soprano integrates seamlessly with existing online and internal government systems. Two-factor authentication via SMS eliminates the need for physical hardware security tokens.
System Integration
Improve your existing scheduling, ERP and IT systems by adding SMS for a faster and more targeted mobile experience that allows advanced features like keyword routing, scheduling, and response management.
"Smart" APIs for Automation
StarHub Enterprise Messaging's advanced API capabilities and major APIs include HTTP/S, SOAP/WSDL, SMPP, REST, SNPP, SMTP, WCTP, FTP, .Net, Java and Group/Contacts.
Cloud Messaging Portal & Admin
SEM includes an intuitive and highly developed online admin portal that is accessible anywhere from the web or mobile phone, with powerful real-time reports.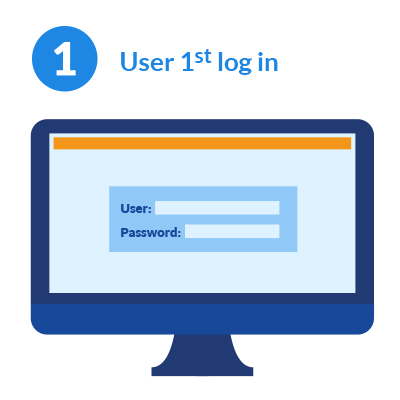 Government Mobile Messaging Solutions
Our most popular solutions are listed below
CITIZENS INTERACTION
Reach and engage citizens with mobile campaigns for a wide array of topics of interest, such as heath & safety, pollution, closures, weather events, and can also be used for citizen account-related information.
MANAGE INCIDENT
Interact with employees in real-time with advanced mobile broadcast alerting system that includes powerful alerting tools to enable escalation and 1-way and 2-way alerts via SMS from a single cloud-based portal.
OPERATIONAL COST
Integrate A2P mobile messaging solutions with your existing IT system and automate manual process to improve efficiency and reduce operational cost.
SECURE CONVERSATION
Automate workflows and improve collaboration among employees with GAMMA, a secure enterprise mobile messaging app that has received government approved Common Criteria certificate, for high levels of security and encryption.




Critical Incident Management

System-Integrated Mobile Messaging

Mobile Team Collaboration

Remote Worker Communication

Customer Marketing Communication
Get Mission-Critical Mobile Messaging
From security to productivity, learn how our messaging platform can help you

Security Option for Productivity
Enhance data transport security by using HTTPS or FTPS in messaging use cases, including protecting passwords with 2-factor authentication via SMS.

Dynamic List Management
Create groups, lists, and contacts in the system based in the cloud and become available via mobile clients or APIs. Complete support for opt-in and opt-out dynamic integration.

Administration, Reporting, Analysis
Complete scheduled and real-time reports allow seeing system data across the whole school, for each group or particular users.

Permission & Consent Control
Permission & opt-out consent management provides the opportunity to create mobile message delivery for consumer-facing services.

Robust User Management
Soprano provides efficient business messaging through role-based user management with highly customizable capabilities per-user.

2-way Messaging Platform
Inbound and outbound messaging using two-way messaging through a single user interface, including voice broadcast and location-based messaging.
Soprano Connect is a leading communications platform-as-a-service (CPaaS) profiled by Gartner in their 2019 CPaaS market guide.
We send over 9 billion mission critical messages per year, from over 4.5 million active users. Our customers include over 150 Global Fortune 2000 companies. Soprano products are used actively by global top-100 companies, leading financial institutions, and large government agencies in four major world regions. Soprano's award-winning engineering and innovation has resulted in a powerful cloud-based enterprise platform that powerfully integrates IP, SMS, MMS, voice, and location into a seamless secure business mobile messaging experience.
Soprano are heavily focused on providing a solution which gives you high engagement rates and results. We have a team of experts based worldwide ready to help you with your business requirements.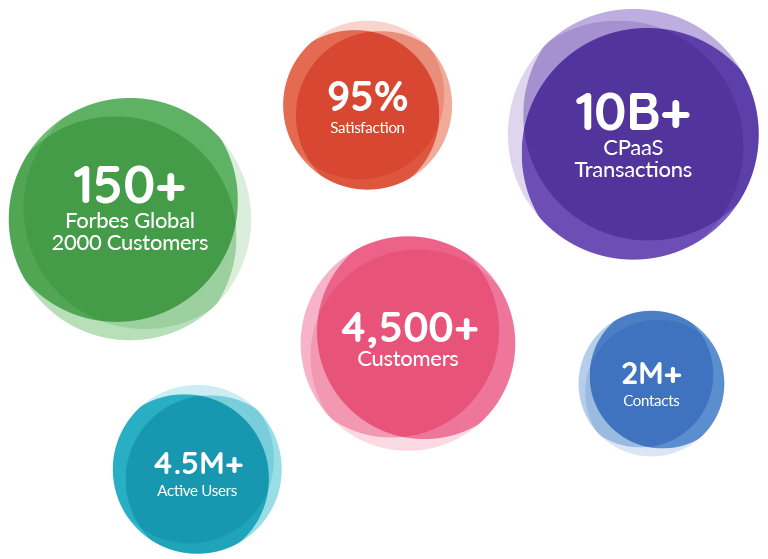 Soprano Connect's Customers
Soprano Design have more than 4500 customers globally across APAC, EMEA, LATAM and the US.
Our customers range from large corporations to independent companies across every industry possible including Government, Healthcare, Finance, Education, Retail, Manufacturing and Logistics.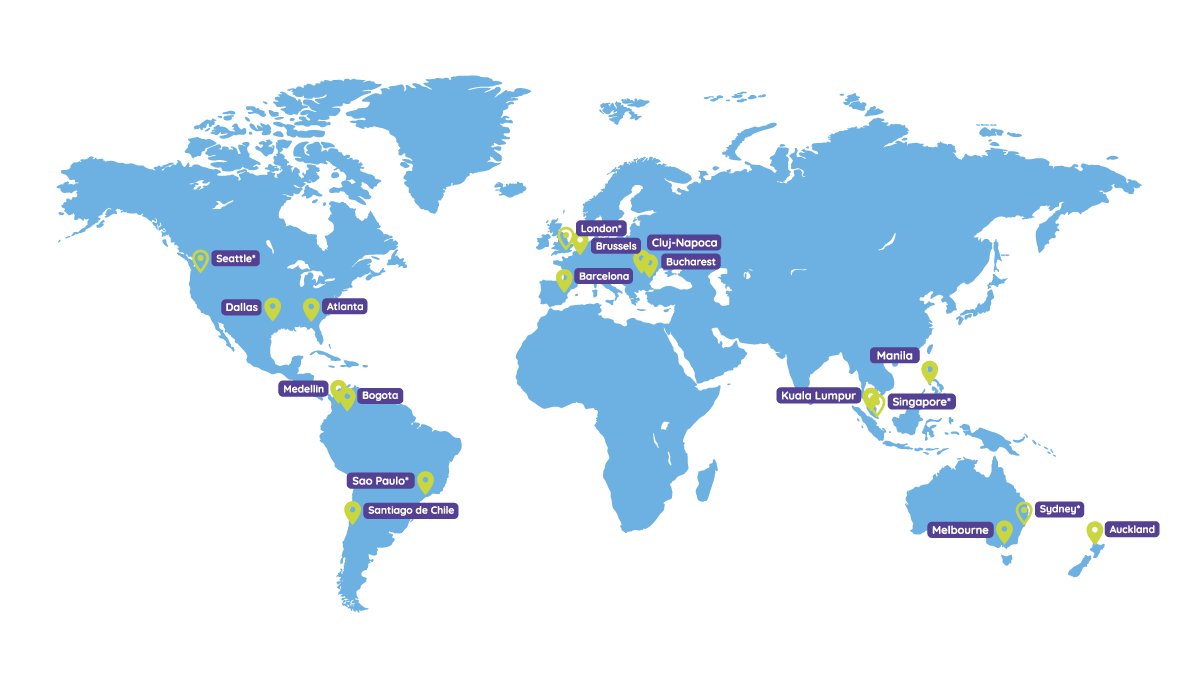 Soprano Connect is a leading communications platform-as-a-service (CPaaS) credited by IDC as a "Major Player" in CPaaS and by 451 Research as a "CPaaS Vendor to Watch" in 2021.
Soprano Connect is a leading global CPaaS solution, proudly featured by

Guides and Resources for Government Messaging Services
Related Content
Case Study
A local government city council improves efficiency by integrating their HR system with Soprano's omni communication platform. They can now manage staffing pool easily and save on operation cost.
Blog Post
Here are three ways government departments and councils around the world are taking advantage of secure mobile messaging along with bring-your-own-device (BYOD) policies to communicate more quickly and privately.
Blog Post
Common Criteria is the international ISO standard (ISO/IEC 15408) to assess the security and assurance of technology products. Our secure IP messaging app was tested to ensure adherence to NIST-recommended implementation for symmetric and asymmetric key encryption.
Public Safety Alert Solutions for Government
The world is changing, and the effective use of digital technologies is paramount to delivering information efficiently and rapidly to citizens. Connect people when it matters most. Discover more about incident alerting from our learn article.