Secure Text Messaging For Healthcare
The need for better healthcare messaging
The Challenges for a Secure Messaging in Healthcare Institutions
Communication in hospitals and healthcare organisations is undergoing a transformation.
Gone are the days of telephone calls, pagers, whiteboards and faxes that used to plague healthcare communications. Patients and care providers expect fast, reliable and secure messaging for:
Appointment management
Treatment alerts and reminders
Automating staff processes
As the race towards digital transformation accelerates and operational costs spiral, the barriers to modernise communications in the healthcare sector must be removed today.
The Need for Better Healthcare Messaging
Healthcare needs a comprehensive 2-way mobile messaging delivered through a single user interface for inbound and outbound messaging and automate communication and workflow processes throughout a single facility or across multiple facilities.

Health organisations need to be agile
Ensure your message reaches the right person quickly during an emergency with Day to day care processes may become beset with inefficiencies. Communication breakdowns and unproductive collaboration are the principal cause of medical errors and heavily impact the time that could be spent caring for patients.

Patients expect more
Not only do ineffective communications impact patient satisfaction, but they also have a direct impact on the quality of their care. Patients need healthcare providers to streamline communications to improve two-way engagement.
Coordinate staff communications
Every year care delivery becomes ever more complex. Overworked staff increase the likelihood of medical errors and lack of health team collaboration has a significant impact on care delivery. Healthcare organisations need a better way to get the right information to the right people. Fast.
Admitting a patient could be 65% quicker
Coordinating an emergency response team could be 43% faster
Quicker Emergency Response
Transferring a patient could be 63% faster
Efficient Patient Transfers
Solution: Efficient and Secure Healthcare Messaging
Improved productivity saves the average hospital millions every year
Through Soprano's omnichannel communication platform, medical teams can communicate, reach and coordinate with physicians, nurses and patients in real time. Our trusted interactive messaging platform adheres to recommended best practices to provide a secure mobile messaging solution that can become part of a proactive IT security program designed to minimise the risks and costs associated with service disruptions.
With a range of Smart APIs, integrating with your existing IT or EHR and EMR system is simple. Automate communication and workflow processes throughout the facilities to bring together the on-call staff, nurses, and caretakers along with the capability of intelligent escalation rules.
Hospitals and healthcare systems are using interactive messaging to digitally transform and impact the future of how healthcare providers engage and communicate. Save time, gain productivity, and improve quality of patient care
Better mobile communications for patient engagement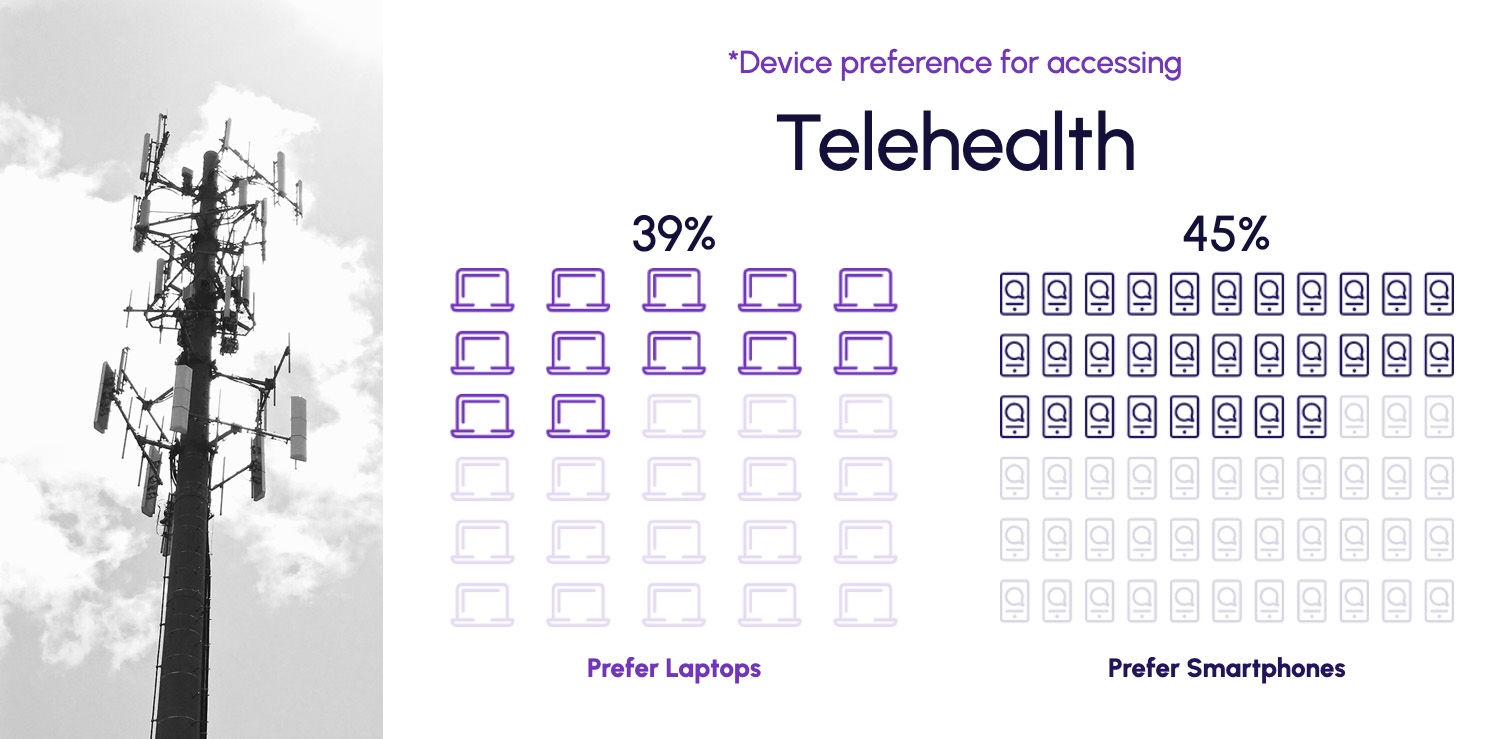 Why is it important for healthcare organizations to get patient communication right? Today we want to talk to you about how you can strategically use mobile Communications to improve patient engagement:
Let's discuss what today's patients need in terms of communication to improve engagement. 

How are healthcare organizations using mobile messaging today?

Expanding mobile messaging to optimize the way you're using mobile messaging throughout the patient's Journey. 
Fill the form to watch the webinar and get the slides!
Ensure your Communications are Care-Centric
A better way to communicate with patients
Put patients on the best path with personalised mobile communications, including automated appointment reminders and aftercare recovery notifications. Soprano's messaging solution helps you to increase show rates, improve waiting list times easily and keep patients informed in real-time.

Reduce missed appointments by up to 25% with SMS

Gather instant patient feedback through digital channels to ensure the best patient care

Increase engagement, 98% of text messages are read within 3 minutes
Patients prefer messaging
70% of patients will not answer a phone call from an unfamiliar number
Use the right channels to interact
70% of patients expect to receive messages and alerts on their preferred channels
Patients want responsive care
The majority of patients expect responsive 2-way interactions outside of their appointment
Promote Collaborative Care
Communication is essential to enhancing healthcare delivery
Efficient communication and effective collaboration are essential to breaking down healthcare silos. Soprano's messaging solution can be used by all facilities and departments to empower them with compliant and instant communications.
Enable safer patient handoffs
Promote exchange of knowledge and prevent burnout
Ensure healthcare communications are secure and compliant

Reduce medical errors
Medical errors are caused by systematic problems. Eliminate these with coordinated care and collaborative communications amongst the healthcare team.

Lower fatigue
Exhaustion can have an impact on patient care and employee turnover. Secure communications can reduce fatigue by enabling information to be accessed quickly.

Patient handoff gaps
Getting information to care providers quickly can be challenging. Doctors, nurses and care providers need a secure and reliable way to access and send critical information quickly.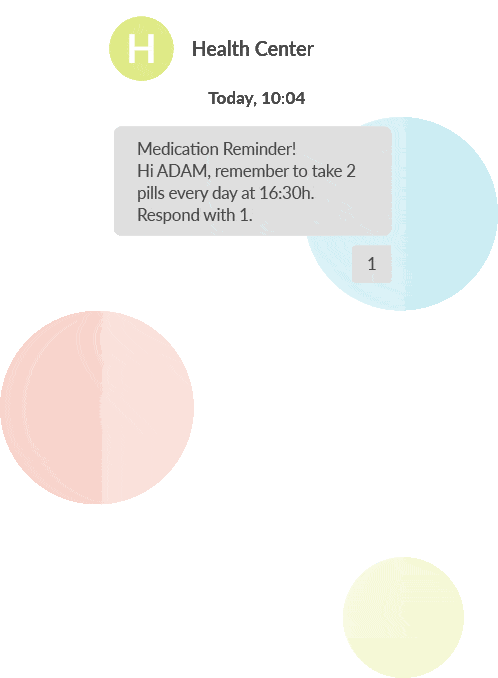 Healthcare Messaging Benefits
Healthcare providers deserve a clinical communications platform that they can rely on, which is easy to deploy and combine with current systems and created on a scalable solution tailored to hospitals and healthcare organisations.
Patient Alerting and Reminders
Cost-effectively engage your patients communicating with them by 2-way and unique mobile interactions in real-time.
Appointment Management
Reduce failure-to-attend rates by allowing patients to cancel, reschedule, or provide additional info right from their mobile devices.
Operational Cost
Integrate our A2P mobile messaging solutions with your current hospital scheduling and contact database systems. Automate processes to improve efficiency and reduce operational costs.
Secure Messaging
Improve quality of communication among employees with GAMMA, a secure enterprise mobile messaging app that has received Common Criteria certificate, for high levers of security and encryption.
Transform Patient Interactions, Streamline Workflows and Curb Costs
Featured Healthcare Messaging Use Cases
Engage and reach securely and productively with a proven mobile messaging solution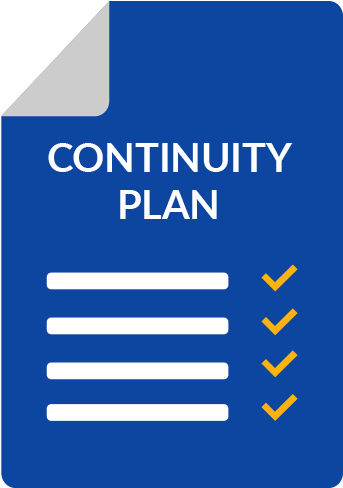 Healthcare Staff Messaging
Use IP messaging app to enable doctors, nurses, specialists, first responders and other staff to communicate inside or outside the hospital with a secure communication tool.
BUSINESS CONTINUITY PLANNING
Create contact groups and message templates to increase efficiency via SMS during an emergency response. Implement different templates for various healthcare staff groups.
ADAPT TO CHANGING CIRCUMSTANCES
Send ad hoc notifications and schedule automatic delivery of broadcast messages. Use the online messaging platform to combine group lists, ask for delivery confirmations, and view real-time reporting during an emergency alert.
CONFIRM EMPLOYEE SAFETY
Monitor the safety of your healthcare workforce. The StaffSafe application tracks a worker's status and can escalate an issue if not received a response from an employee after a period of time.
Patient Reminders & Confirmations
A recent study reported that up to 25% of missed appointments can be reduced using SMS, removing the need for costly phone calls by directly reaching the patient's mobile wherever they are.
SMS APPOINTMENT MANAGEMENT
Reduce failure-to-attend rates by allowing patients to cancel, reschedule or provide additional info right from their mobile devices. Go beyond your existing scheduling capabilities with effective mobile appointment management.
AUTOMATE & ARCHIVE CONVERSATIONS
Implement an interactive patient messaging service to manage queues and reduce long waitlists. Responses are captured, auto-processed, and refreshed in your calendaring systems.
INTEGRATE SMS INTO HOSPITAL SYSTEMS
Integrate our innovative A2P mobile messaging solutions with your existing hospital scheduling and contact database systems. Automate processes to improve efficiency and reduce operational costs.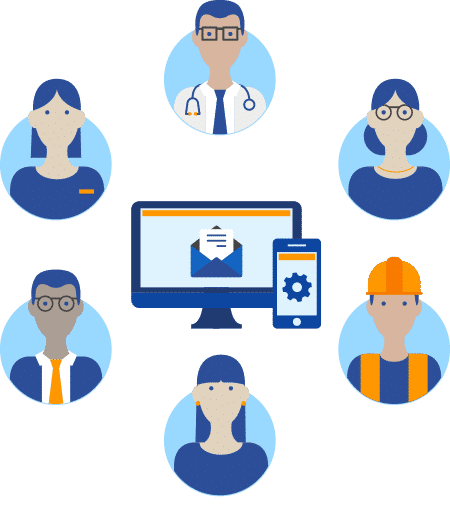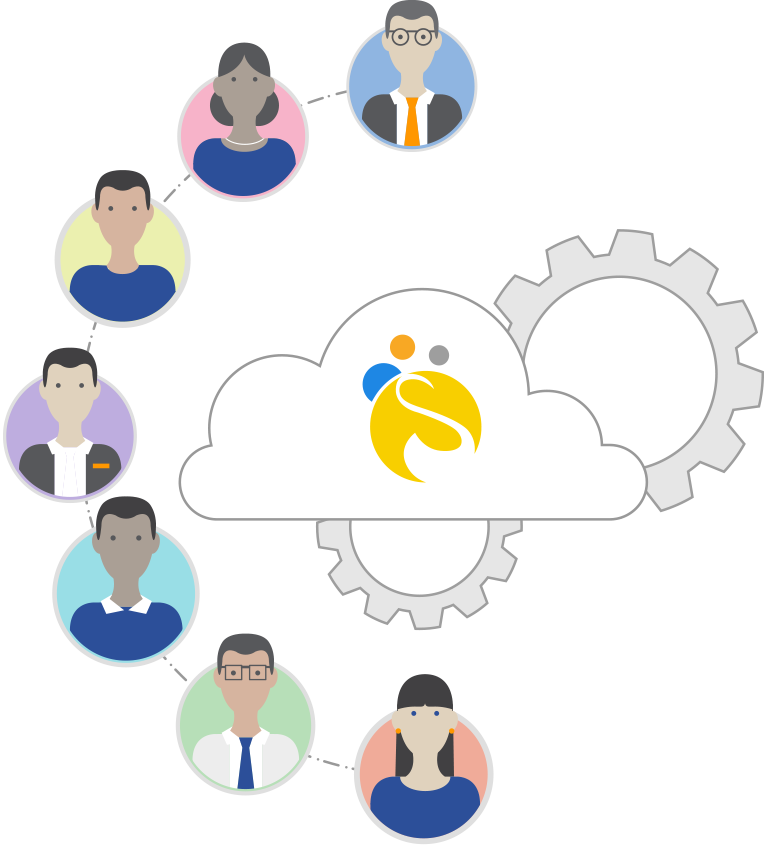 Process Automation
Streamline manual staffing processes by quickly sending open shift offers to on-call staff using SMS. The platform automatically sends SMS with the shift information to save you time.
SEND SHIFT OFFERS VIA SMS
Create unlimited staff groups to target available workers, with configurable availability for each candidate.
FILL SHIFTS QUICKLY
Allow candidates to accept or reject a shifting opportunity by simply responding to a mobile message. The platform assigns the shift to the first person to answer, updates your systems, and politely notifies the rest that the slot is already taken.
AUTOMATE CONFIRMATIONS & REMINDERS
Our intuitive platform enables automation staffing by offering regular open shifts automatically and reminding candidates about their shift before they start.
Soprano Connect is a leading communications platform-as-a-service (CPaaS) profiled by Gartner in their 2019 CPaaS market guide.
We send over 9 billion mission critical messages per year, from over 4.5 million active users. Our customers include over 150 Global Fortune 2000 companies. Soprano products are used actively by global top-100 companies, leading financial institutions, and large government agencies in four major world regions. Soprano's award-winning engineering and innovation has resulted in a powerful cloud-based enterprise platform that powerfully integrates IP, SMS, MMS, voice, and location into a seamless secure business mobile messaging experience.
Soprano are heavily focused on providing a solution which gives you high engagement rates and results. We have a team of experts based worldwide ready to help you with your business requirements.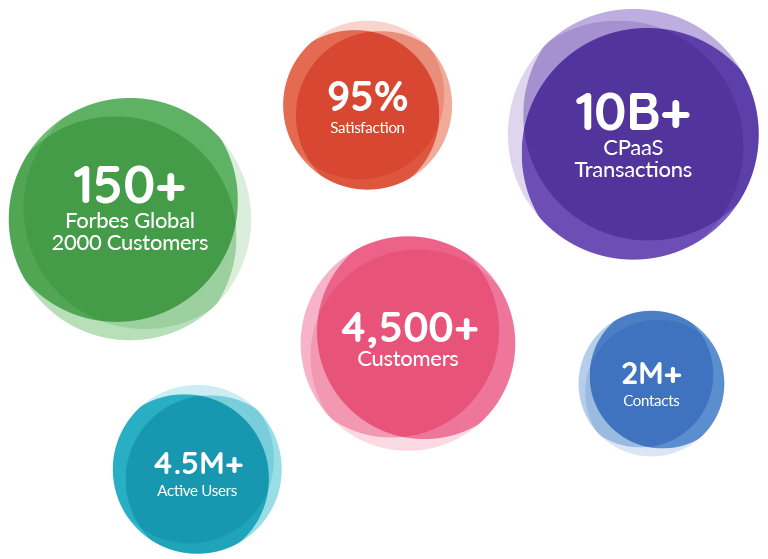 Soprano Connect's Customers
Soprano Design have more than 4500 customers globally across APAC, EMEA, LATAM and the US.
Our customers range from large corporations to independent companies across every industry possible including Government, Healthcare, Finance, Education, Retail, Manufacturing and Logistics.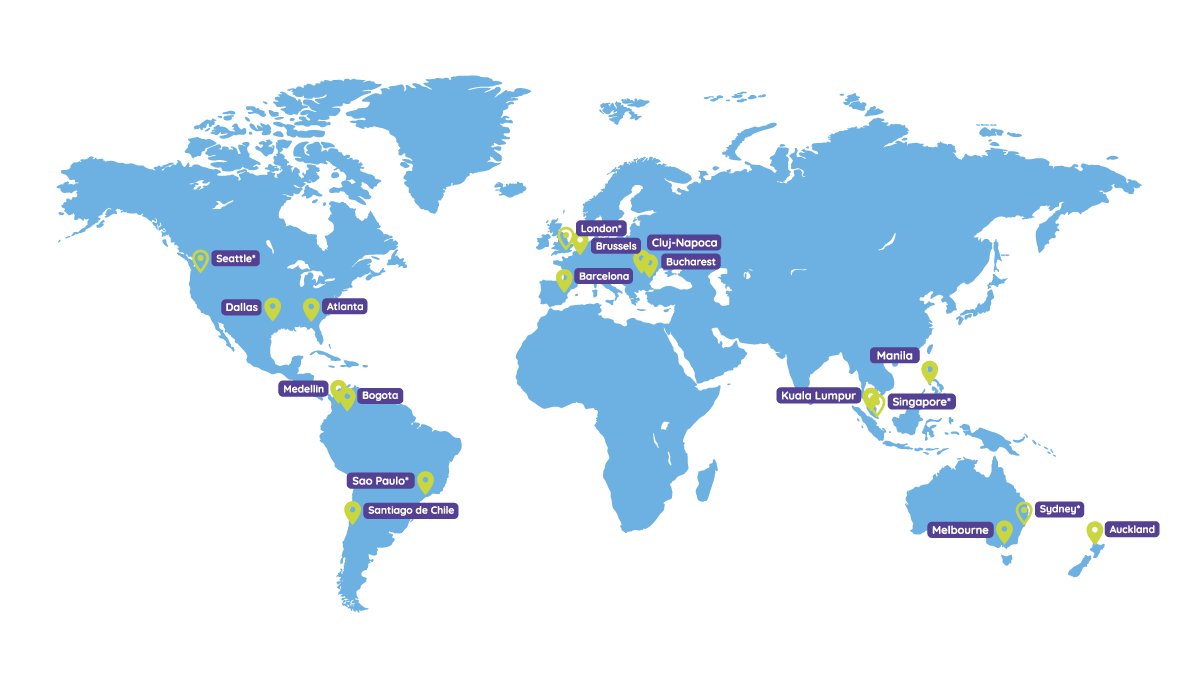 Soprano Connect is a leading communications platform-as-a-service (CPaaS) credited by IDC as a "Major Player" in CPaaS and by 451 Research as a "CPaaS Vendor to Watch" in 2021.
Soprano Connect is a leading global CPaaS solution, proudly featured by

Guides and Resources for Healthcare Messaging Services
Related Content
Case Study
This large healthcare provider caters to a population of over 54 million and employs around 1.2 million people. They deal with over 1 million patients every 36 hours.  They improved patient response time by deploying Soprano's 2-way reminder
Infographic
Thinking about using SMS and mobile messaging to benefit your healthcare institution? The following infographic summarises how your business can reduce the number of failed to attend appointments, improve staff communications and decrease emergency response times.
Blog Post
Where SMS is really driving value is with automated patient appointment reminders. For example, in the UK, missed appointments are a huge problem for the healthcare sector the produce an enormous cost.
Learn Article
Digital healthcare has revolutionized patient management. A digital health system enables faster communication, quicker action, greater accuracy, lowered care costs, and improved processes.