Email messaging platform: Boost your marketing efforts
Create massive and personalised email messaging campaigns to attract and interact with your audiences.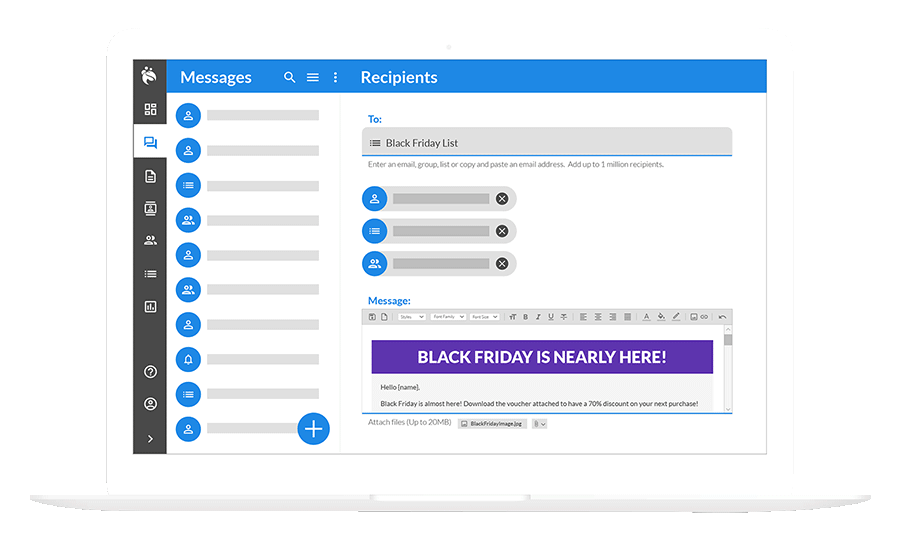 A leading global CPaaS solution, proudly featured by

What our Email Platform can do for your organisation
Send rich media email messages and enhance your relationship with your audiences.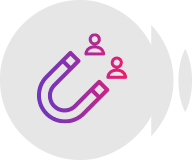 Interactions
Soprano's Communication Platform provides an easy-to-use portal and API to allow you to communicate with many recipients simultaneously by email.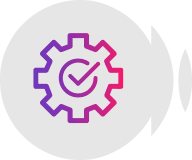 Campaign Management
You can easily manage and control your campaigns with multiple administrative options and manage lists, consent and processing.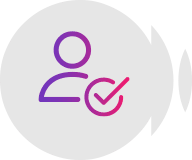 Control and Reporting
You can set user permissions and campaign reports through our email platform. Get information in real-time and assign message fees and cost centres.
Why is email messaging a must-have?
Email was one of the first channels businesses used to communicate with clients and prospects. While new mobile communication channels have emerged, email messaging is still one of the most effective channels for marketing and engagement because of its flexibility and personalisation.
87% of companies choose email to distribute their content – Content Marketing Institute.
The average email open rate is 21.33% – Mailchimp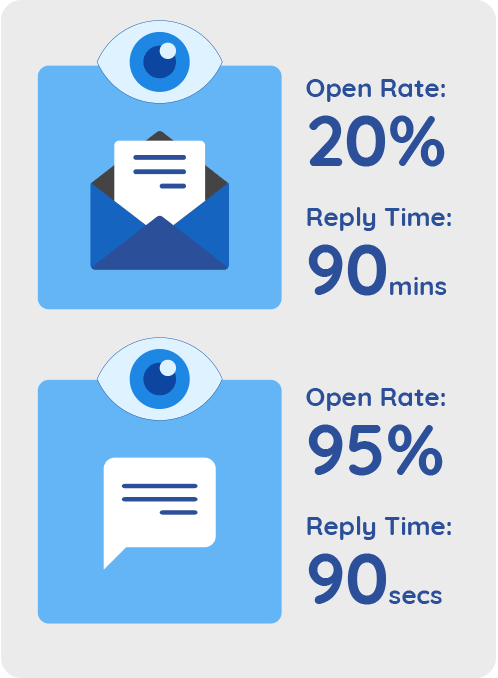 Email Platform: Key Features and Capabilities
Send mass email campaigns with personalised or general information using templates to make them highly attractive.

Engage
Personalise email messages.
Attach files, up to 20MB per campaign.
Save campaigns to launch in the future, use as a template or delete.
Create engaging emails using the HTML email editor to design, edit and preview your templates.

Scale
Send up to 1 million email messages per campaign.
Schedule email for single or recurring campaigns with a time limit of execution.
Automate Opt-in / Opt-out through links within the body of the message and manage lists within the platform.
Segment email campaigns by a number of records and time interval.

Control
Create recipient lists with multiple variables and utilise them in the campaign report.
Use multiple sources for recipients of email campaigns (lists, groups, contacts, copy and paste).
Filter recipients based on allow lists and/or blocklists.
Access real-time reports of the email campaign performance.
Pause, cancel and resume controls for email campaigns.
Email messaging platform use cases
How Email Messaging can help your business
Marketing
Send personalised or generic special offers to your consumers. Attach a discount voucher to the email or a PDF with more information.
Customer Relationship
Deliver timely and reliable information to all your customers, such as changes in schedules, price changes, and new products.
Payment Reminders
Send by email payment reminders with defined amounts, expiration dates, etc.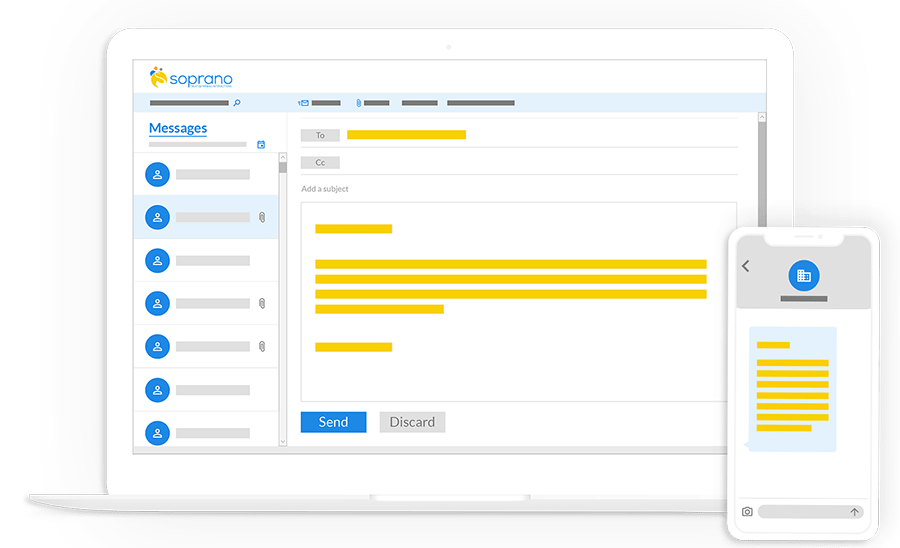 Send SMS directly from your email with Email2SMS
Did you know that 3.5 trillion business SMS will be sent in 2023? Businesses will send them mostly using an email-to-SMS solution.
With an Email to SMS solution, you can use your web or desktop email program to easily send SMS interactions to your customers and/or employees. This will provide the practical environment of the email but using SMS.
By choosing Soprano as your WhatsApp business solution provider, you can add all the capabilities of WhatsApp to your existing CRM and IT Software.
Our WhatsApp API is easy to integrate and requires low coding. You can manage your communications without having to make any changes.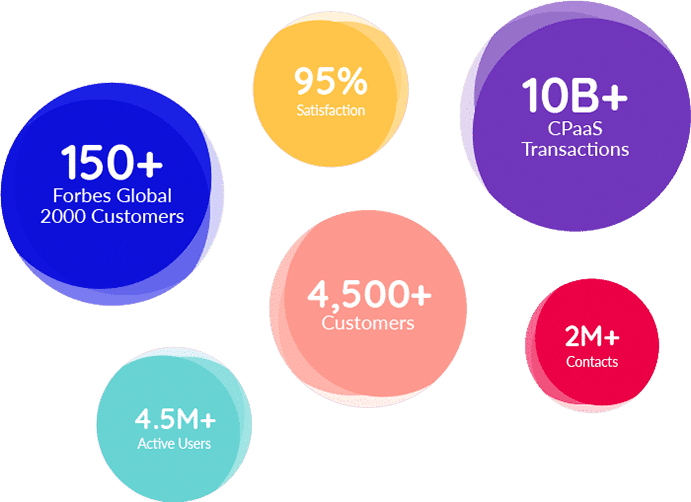 Start sending engaging emails right now
Our team of experts will analyse your communication challenges and give to you the right solution. Fill out the form and we will contact you as soon as possible.
We'll find the right solution for you.
Obtain helpful resources about email messaging.
Receive voice pricing options.
Empower email messaging with an omnichannel customer experience