Soprano Global Carrier Partners
13 Global Carrier Partners. Soprano Enables Carriers to Pursue Enterprise Customers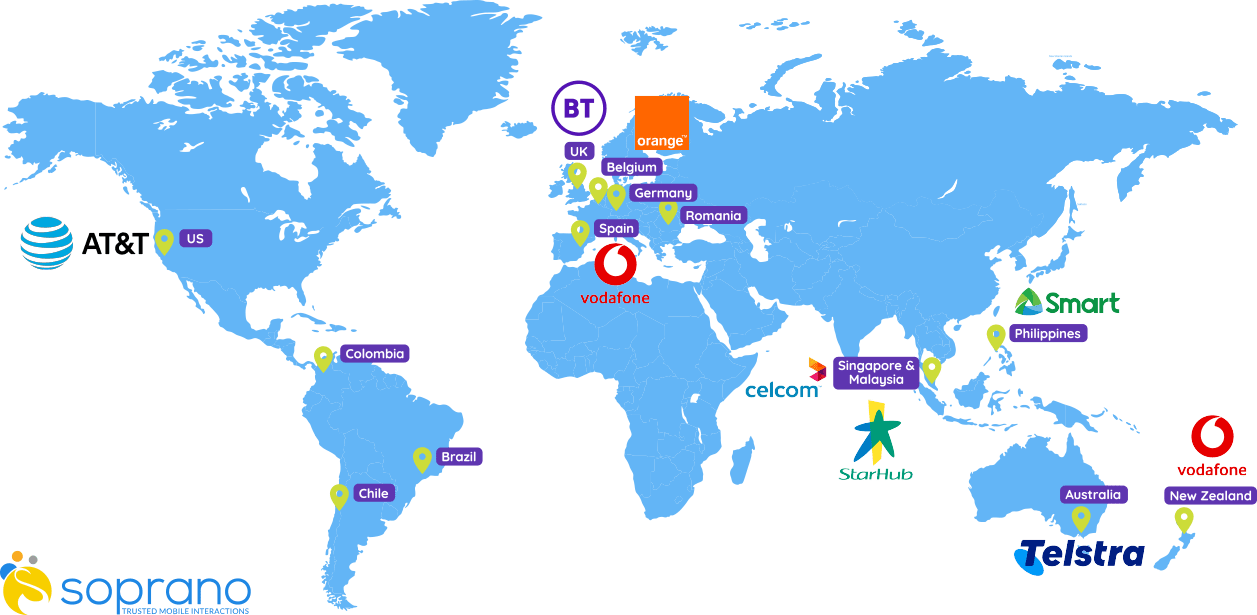 Leading Through Industry Evolution
Soprano has evolved gracefully through several major changes in the mobile enterprise messaging marketplace. As the market evolves yet again, with IP messaging disrupting the market, Soprano is bringing new innovation that enables a transition from text messaging to a more secure and interactive mobile messaging experience designed specifically for business and government customers.
We believe our core strengths are: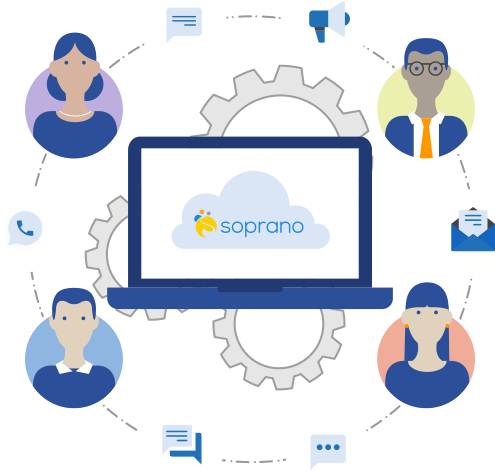 INNOVATION For more than 20 years Soprano has evolved to support the exploding global growth in B2B, B2C and B2B2C messaging, and the complex use cases that have emerged. The latest innovation is SOPRANO GAMMA, an award-winning, secure mobile messaging app for businesses, which again demonstrates Soprano's commitment to leading business mobile messaging into the future.
GLOBAL EXPERTISE AND PRESENCE Soprano now supports several large-scale global messaging customer deployments and operates locally in 5 major global regions: Asia, Australia, Europe, North America and South America. Few enterprise messaging providers can rival Soprano's experience and resources in supporting global, mission-critical mobile messaging use cases
PROVEN SALES ENABLEMENT FOR OPERATORS Soprano's MNO partners include several of the largest enterprise MNO sales teams in the world. We are convinced we have an unrivaled track record of enabling mobile operators to sell successfully to Global Fortune 500, large, medium and small businesses alike.
MISSION-CRITICAL EXPERIENCE Soprano's integration begins with delivering proven mission-critical stability within our carrier partner's core networks to enable IP, SMS, MMS, location, and voice services. Our "smart voice and sms APIs" then integrate seamlessly into mission-critical enterprise IT and software systems to extend a powerful secure mobile messaging experience, often wrapped by service SLAs and 24x7x365 support.
We understand how to help operators gain the trust of enterprise clients.
PARTNER WITH SOPRANO, LEVERAGE EXPERIENCE
Achieve Speed to Market
Experience Is the Best Measure of Enterprise Readiness
Enterprise secure messaging deployments are often complex and take time to materialize. Because Soprano has already integrated with several of the world's largest mobile operators pursuing enterprise and business relationships, Soprano's enterprise messaging system support model now scales to Global Fortune 500 customers in several regions.
Soprano accelerates the platform onboarding and training of carrier enterprise sales teams with a consultative selling model essential for achieving complex enterprise mobile messaging deployments: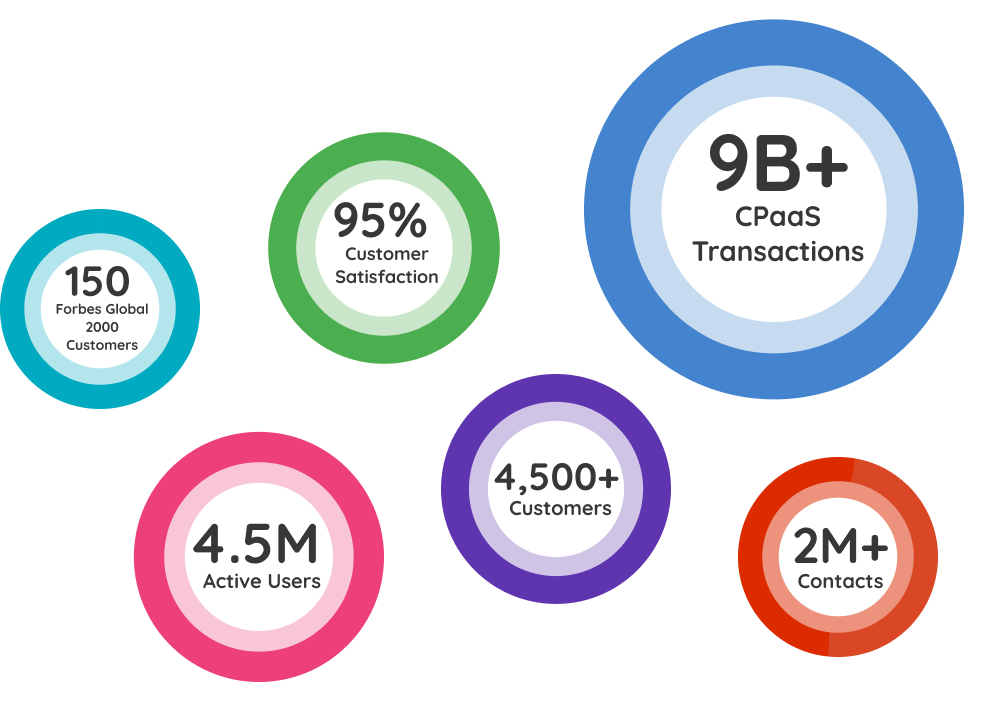 ACCELERATED PLATFORM INTEGRATION OR MIGRATION Soprano's encrypted mobile messaging solutions can be installed into the MNO's cloud or integrated via MNO APIs. Pre-existing MNO-Soprano integration points can be leveraged immediately: SLA-based on-net IP/SMS/MMS routing, location integration, voice message delivery integration, billing system integration, ENUM lookup, and numerous database integrations.
CONSULTATIVE SALES TRAINING AND SALES ENABLEMENT Soprano global sales account managers are locally present in each region, which accelerates carrier sales team training efforts and the delivery of Soprano solutions to enterprise and government customers. Our sellers are not only product experts, but also industry subject matter experts and armed with global insights and consultative selling expertise. We continuously invest in additional MNO support and resources as the product ramps and scales.
VERTICAL AND INDUSTRY MARKETING SUPPORT Soprano offers a highly evolved MNO go-to-market package that includes white-label product collateral, user guides and online help tools ready for carrier branding. Additionally, Soprano brings significant in-house expertise to assist MNOs with rapidly delivering vertical and industry websites branded in the carrier's image with supporting collateral and online and offline marketing and sales campaigns.
DEVELOPER KITS AND ONLINE HELP FOR ENTERPRISE MOBILE MESSAGING SYSTEMS At the heart of an enterprise deployment is flexibility. Soprano enables MNOs to re-brand the Soprano communication platform as well as all of Soprano's sophisticated online help tools, developer kits, and API support documentation that are provided to business customers.
Few mobile messaging providers can rival our global expertise, stability, and capabilities.
PARTNER WITH SOPRANO, LEVERAGE SCALE
Our Global Capabilities
See What Makes Our Solutions World-Class
Soprano has partnered with several mobile network operators who are highly focused on enterprise mobile messaging deployments with truly global scale.
Few mobile messaging providers can rival the global expertise, stability, and capabilities that Soprano has earned.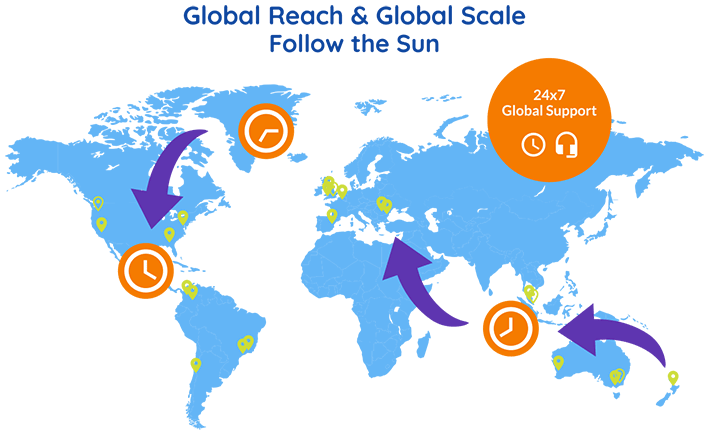 GLOBAL REACH FOR BUSINESS MESSAGING With direct connections to global operators as well as extended connectivity through leading global and local-market partners, Soprano can provide last-mile connectivity to most destinations for global business texting and mobile messaging deployments.
GLOBAL, SECURE ENTERPRISE MESSAGING DEPLOYMENTS Soprano's global capabilities are evidenced by several large-scale global (cross-border, cross-carrier) mobile messaging deployments in operations, package delivery, logistics, one-time-passwords for login authentication, and staffing.
GLOBAL SUPPORT & SERVICE Soprano places dedicated regional operations and sales personnel in offices located around the world, and can deliver 24x7x365 premium support.