Automated Voice Messaging for Business
Use automated voice messaging to reach, engage, and interact with customers on a landline or mobile phone
What Our Automated Voice Messaging System Can Do for You
Our trusted Mobile Interactions Suite integrates smoothly with your current systems to enable you to deliver automated voice messages, improve engagement, and effectively manage campaigns.
Interactions
Our automated voice messaging system provides an easy-to-use communication channel that seamlessly complements your existing channels to enhance interactions and improve engagement. Send high-volume voice call campaigns from any web browser to thousands of call recipients all at once.
Management
Our intuitive administrative tools help you effectively manage voice messaging campaigns, lists, consent, and processing quickly and easily.
Options
We know that flexibility is important when you need to send mass voice call campaigns. Our voice solution provides options like text-to-speech, pre-recorded audio, and password delivery by case-sensitive differentiation.
Automated Voice System Features & Capabilities
Our platform is purposefully designed to be flexible and scalable so that you can customize your voice messaging campaign to fit your exact needs. It works alongside and integrates seamlessly with the communication systems you have in place today.

Flexible
Store campaigns for later launch or to use as a template.
Schedule one-time or recurring campaigns within a set time limit of execution.
Send calls to landlines or mobile devices.
Choose from multiple languages and either male or female voices.
Pre-recorded audio playback is available in MP3, WAV, WMA, AMR, ALAW, and GSM formats.

Scalable
Create recipient lists with multiple variables and include those variables as part of the voice call campaign report.
Send to a variety of sources (e.g., lists, groups, contacts, or copy and paste).
Use interactive voice response (IVR) and decision trees.
Campaign management is based on a pre-loaded list (up to 20MB).

Greater Control
Send voice call campaigns segmented by number of records and time interval.
Pause, cancel, and resume controls for voice call interactions campaigns.
Apply filters based on access lists and/or prohibited lists.
Access real-time campaign execution reports.
Send passwords via text-to-speech calls or case-sensitive differentiation.
Improved customer experiences with Voice
How Automated Voice Messaging Helps Your Business
Strengthen Customer Engagement
Build relationships with customers and improve engagement by sending generic or personalized voice calls to share special offers, encourage loyalty, and more.
Offer Easy Appointment Management
Send personalized text-to-speech voice calls that provide essential appointment details, like date, time, and appointment location. Enable the recipient to easily confirm, cancel, or reschedule via IVR.
Prevent Fraud
One-time passwords (OTPs) through a text-to-speech voice call can be prioritized within our platform. The audio can be repeated as many times as you indicate to ensure the recipient understands.
Increase Accessibility
Ensure compliance with accessibility regulations, including the ADA Requirements on Effective Communication, by providing communication channels that meet government-mandated accessibility requirements.
Get Quick Customer Feedback
Our integration APIs make it easy to survey recipients about the service they receive by generating a voice + IVR call from within your IT system (CRM, ERP).
Provide Helpful Reminders
Send generic or personalized voice calls to remind recipients of upcoming payments, expiration dates, and other important details.
Share Emergency Plans
To be effective, emergency plans need to reach those affected quickly and clearly. Communicate an incident instantly and accurately and let people know what actions to take.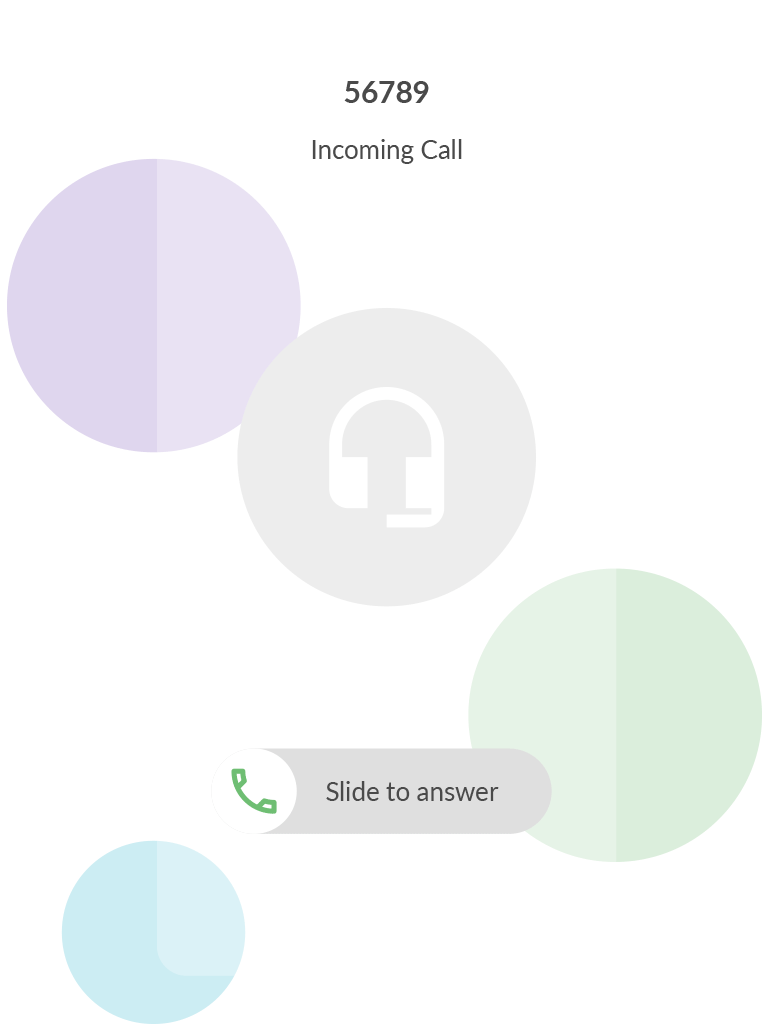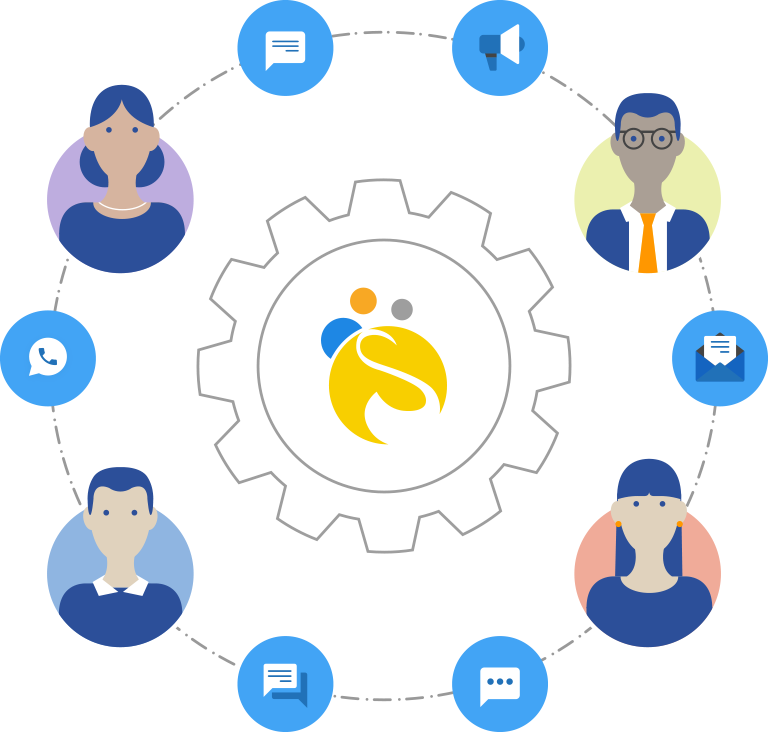 Voice API (Programmable Voice Calling)
All our platform's power, easily integrable through our APIs for empowering your systems
Integrate your IT systems with our platform to improve interactions with your customers or employees. We provide easy integration APIs through HTTP and REST protocols that include all channel capabilities such as text-to-speech, pre-recorded audio, IVR, and password delivery.
How Does Voice Broadcasting Compare to Other Communication Channels?
There are many communication channels to choose from. Knowing which one is the right format at the right time for the right business outcome can be tricky.
Our Communications Platform as a Service (CPaaS) solution enables you to integrate real-time communication channels into your existing web and mobile applications. With CPaaS, you have the flexibility to reach users on their preferred channels at a time that's most convenient for them.

IP Messaging
Mobile workflow messaging consolidates your team's mobile messaging and workflows into a single app.

SMS
From any web browser or mobile device, engage a large list or group of recipients using broadcast two-way SMS messages.

RCS Messaging:
RCS offers the best aspects of SMS with a range of rich media tools to improve engagement and interaction.

Email
The email A2P messaging channel enables you to improve the interactions of your company with customers and employees at scale.

WhatsApp Business API
Achieve scale into your WhatsApp community with configurable templates for bulk messaging, two-way decision-tree tools for scripted conversations, and easy management of lists and consent.

Voice
From any web browser, send high-volume voice call campaigns to a large volume of recipients on any type of phone number. It works alongside and integrates seamlessly with the communication systems you have in place today.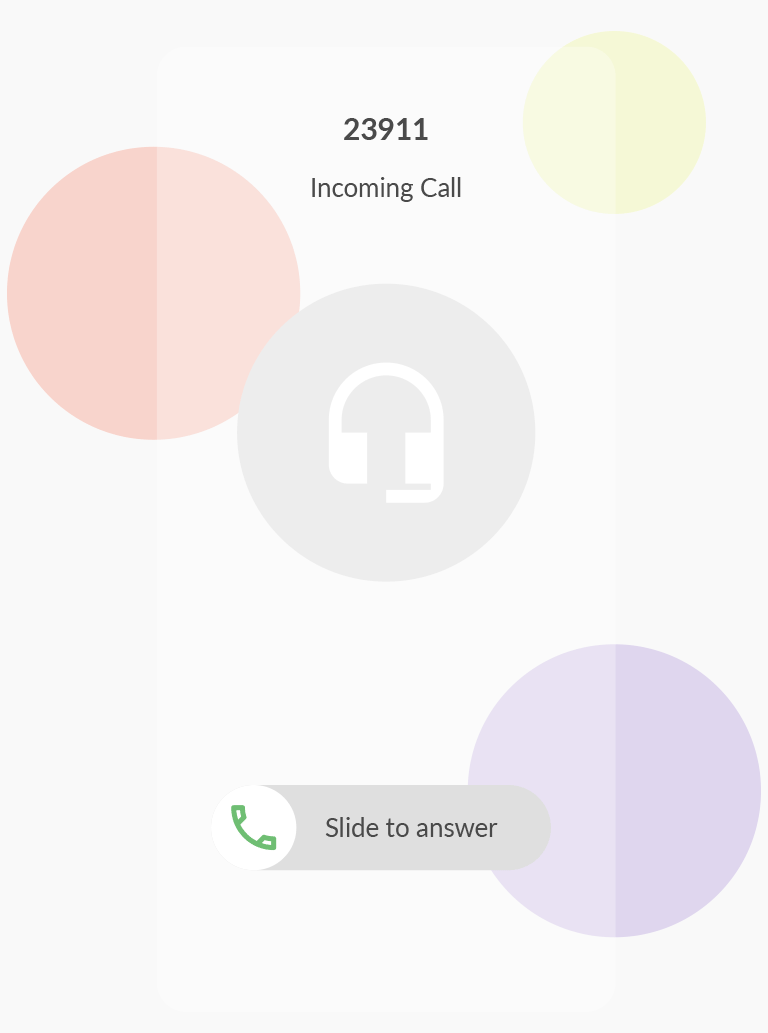 What Is an Automated Voice Messaging System?
Our Voice Solution Can Enhance Your Communication
Create Interactive Messages in the Right Channels
Getting your message out effectively via an automated voice system enables you to:
Increase trust by delivering meaningful, timely information and the ability to interact immediately.
Improve your reputation by offering desirable communication channels.
Lower your operating costs by eliminating the need to make manual calls to deliver or gather information from consumers.
Generate a high impact on the recipient by allowing them to interact through an innovative communication channel.
Automated voice messaging provides a direct communication channel by enabling companies to broadcast voice messages to thousands of recipients all at once. They can be either generic or personal.
Soprano Connect is a leading communications platform-as-a-service (CPaaS) profiled by Gartner in their 2019 CPaaS market guide.
We send over 9 billion mission critical messages per year, from over 4.5 million active users. Our customers include over 150 Global Fortune 2000 companies. Soprano products are used actively by global top-100 companies, leading financial institutions, and large government agencies in four major world regions. Soprano's award-winning engineering and innovation has resulted in a powerful cloud-based enterprise platform that powerfully integrates IP, SMS, MMS, voice, and location into a seamless secure business mobile messaging experience.
Soprano are heavily focused on providing a solution which gives you high engagement rates and results. We have a team of experts based worldwide ready to help you with your business requirements.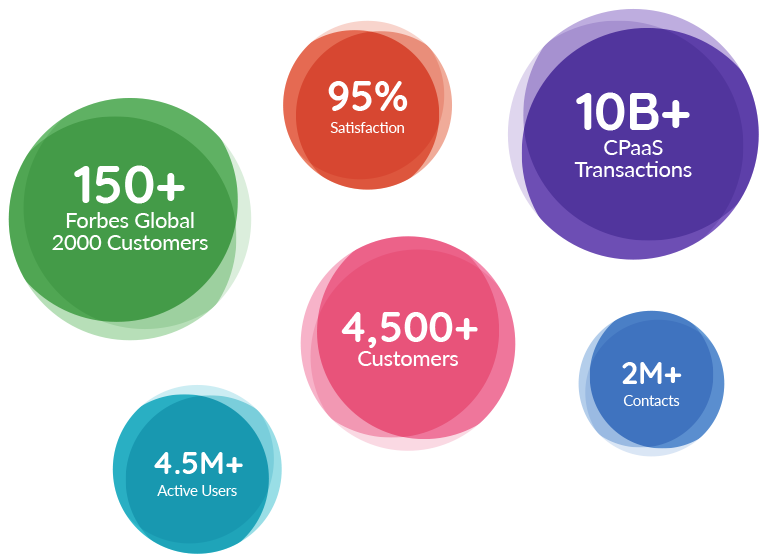 Soprano Connect's Customers
Soprano Design have more than 4500 customers globally across APAC, EMEA, LATAM and the US.
Our customers range from large corporations to independent companies across every industry possible including Government, Healthcare, Finance, Education, Retail, Manufacturing and Logistics.