Conversational AI Platform: Boost effectiveness with our AI chatbot
Help customers, support staff and sell your products using our Conversational AI platform. It's configurable, scalable, and easy to use.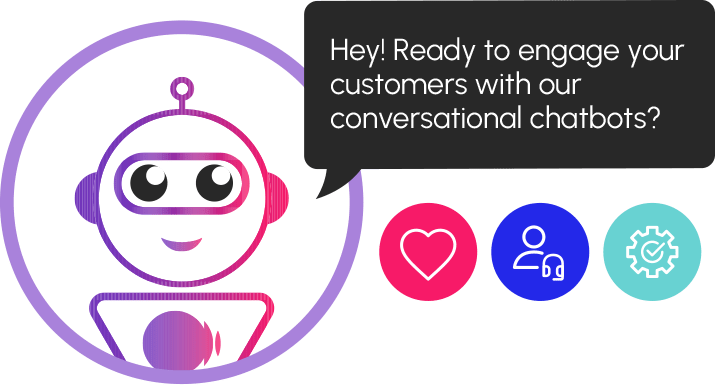 A leading global CPaaS solution, proudly trusted by
Build the best AI chatbot using our no-code platform
Engage your visitors with conversational chatbots and start having the ROI you deserve. 
Workflow automation, ticketing, live chat, RPA and more together. 

Create without limits
Build text and voice chatbots with no code but advanced modes for customisation. Integrate it into any REST APIs and web-hooks.

Be everywhere
Deliver end-to-end conversations in 60+ languages across 30+ channels, including websites, MS Teams, WhatsApp, Messenger and more.

Achieve success
Monitor custom metrics and data of every functionality to get insights and improve effectiveness.
Why should you invest in Conversational AI?
A framework for all Conversational AI and automation. For any industry, location, and language.
Conversational AI works with a powerful combination that is hard to beat. Thanks to Natural Language Processing (NLP), powered AI chatbots have the intelligence to understand the users' intent and needs and quickly give them the right answers they are looking for.
The "human touch" – without the need for real agents – combined with effective and real-time answers take your customer experience to the next level. That's why 40% of internet users prefer to interact with chatbots than human assistants.
Chatbots help companies to increase sales by 67% – Intercom
Chatbots could save the healthcare, banking, and retail sectors $11 billion annually by 2023. – Juniper Research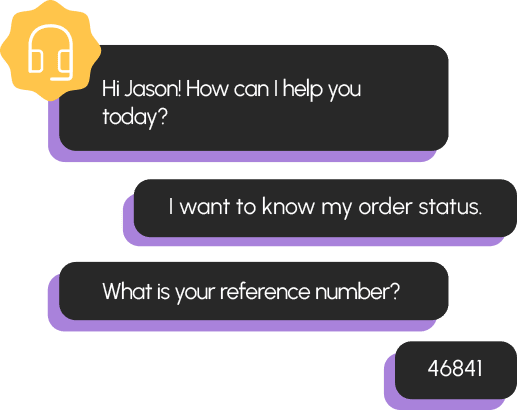 Conversational AI Platform: Features and capabilities
A framework for all conversational AI and automation. For any industry, location, and language.
Use a conversational chatbot across your entire business
Customer Support Chatbot
Boost your customer experience by allowing your visitors to get answers in a matter of seconds, automatically handle time-sensitive situations, and receive constant feedback.
Sales chatbot
Enhance your sales efficiency by getting sales-ready leads and presenting customers with the product or service that suits them.
HR chatbot
Create automated experiences to filter candidates, provide an interactive onboarding process, schedule interviews, and help your employees.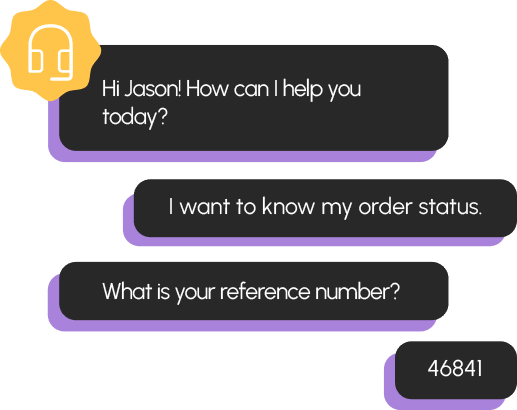 Why Soprano provides the best chatbot platform?
Soprano goes beyond conversational automation. Our AI conversational platform allows you to create engaging and personalised customer experiences combining machine learning chatbots in no-code, easy-to-implement and user-friendly software.
We can integrate with anything – APIs, data, services, channels, languages, software – to make your assets more efficient.
Plus, you can take advantage of our CPaaS Platform or communication APIs to engage your customers by adding new mobile channels to your strategy.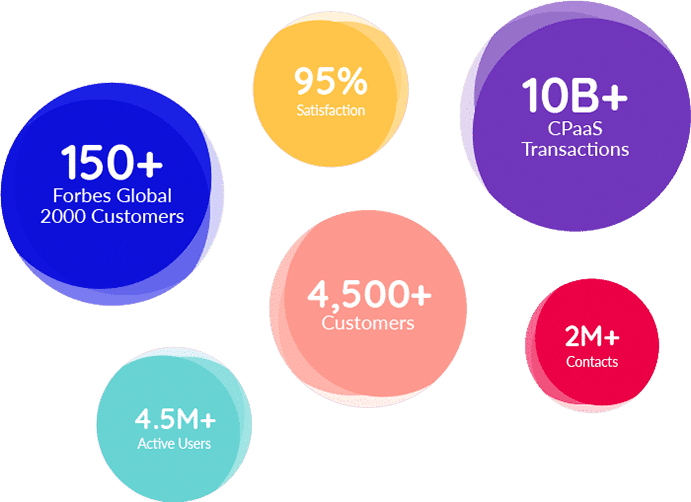 Start using our Conversational AI platform now!
With over 28 years of expertise, Soprano is your best option for integrating conversational chatbots into your communication strategy. Fill out the form to talk to an expert.
We'll find the right solution for you.
Obtain helpful resources about conversational AI.
Receive voice pricing options.
Empower a chatbot software with an omnichannel customer experience
Continue learning about conversational AI chatbots