Patent-Protected Secure Communication
Deploy a patented, one-of-a-kind Secure IP-based Mobile Messaging Solution
Determine Your Most Urgent Business Needs
The first step in identifying the value of mobile messagings processes.

PRODUCTIVITY
Productive mobile workflow messaging consolidates your team's mobile messaging and workflows into a single app, and enables custom embedded mobile applications that allow you to extend new mobile use cases into your mission-critical systems (think, your ERP or CRM data).
Key Productivity Features:
P2P Communications + Meeting rooms
Workflow messaging using forms (Pull/Push)
Last mile coverage through SMS (Ubiquity)
API & Automation
Geolocation
Acknowledgment of messages status
Repeat Alert
Acknowledge required

SECURITY
Secure mobile messaging protects your proprietary business information and reduces vulnerability in a BYOD (bring-your-own-device) IT environment. Soprano IP Messaging adheres to world-class encryption best practices to provide a highly secure mobile messaging solution.
Key Security Features:
Passcode protected App
Strong message encryption
Expiration rules for A2P/P2P messages
Remote wipe for A2P/P2P messages
App lockout capability

COMPLIANCE
Compliant mobile messaging provides a fully auditable environment and tools for data retrieval and enterprise admin. Soprano IP Messaging provides full visibility of mobile messages and sophisticated control over internal communications with nuanced acknowledgement of Ds & Rs.
Key Compliance Features:
Enterprise Admin Portal
Audits & Messaging Reports
Advanced Acknowledgement
Real-Time Reporting
Customer hierarchy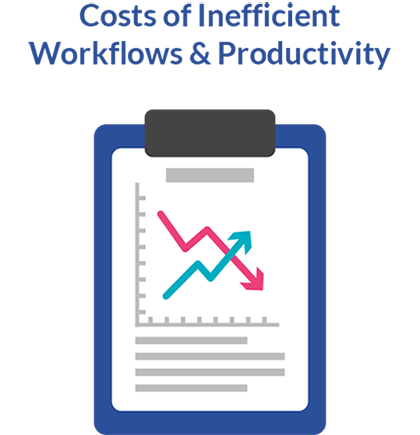 The Real Costs of Inefficient Workflows & Productivity
Inefficient business processes and workflows cause delays, lost information, errors and overall frustration. Most large organisations have hundreds of workflows being used each day, and even the smallest inefficiencies can add up to significant costs.
Soprano GAMMA is equipped with a unique mobile messaging workflow capability that combines secure mobile messaging with workflow forms using an elegant button and menu-based UI designed to allow introduction of new efficiencies using mobile.
$275K/YR TO $575K/YR COST: INEFFICIENT DOCUMENT WORKFLOWSThe cost of inefficient routing or delayed transactions costs the healthcare industry $275k/yr, and costs the manufacturing & financial institutions industries $500k+/yr.
NEARLY 3,000 HRS/YR LOST: INEFFICIENT DISTRIBUTION CENTER WORKFLOWSCapturing back seconds matters, nearly 90% of organisations agree that cost savings and productivity gains can be achieved by investing in workflow solutions.
$1.7M OPPORTUNITY: IMPROVE JUST 3 COMMON HOSPITAL WORKFLOWSLooking only at patient admissions, emergency response, and patient transfers; there is an estimated 108 minutes wasted each time these workflows cycle.
The Real Costs of a Security Breach
Security breaches cause service disruptions, data loss, and reputation damage that add up to significant costs for businesses. Even a minor breach can cost $1M, and a severe breach can run as high as $100M+
Soprano GAMMA adheres to NIST-recommended best practices to provide a secure mobile messaging solution that can become part of a proactive IT security program designed to minimize the risks and costs associated with service disruptions.
$53K PER MINUTE: AVERAGE COST OF A MINOR SERVICE DISRUPTION The total cost of a 20-minute disruption averages $1m due to downtime & idle time, technical support and forensics. Repeated disruptions magnify this cost.
#1 REPUTATION THREAT: DATA BREACH & DATA THEFT Nearly 90% of all IT executives agree that protecting intellectual property is a top priority among security management activities deployed.
$100M+: POTENTIAL COST OF A MAJOR DISRUPTION Major disruptions include the costs of any minor disruption, but spread over a greater timeframe and often include crippling reputation or non-compliance costs.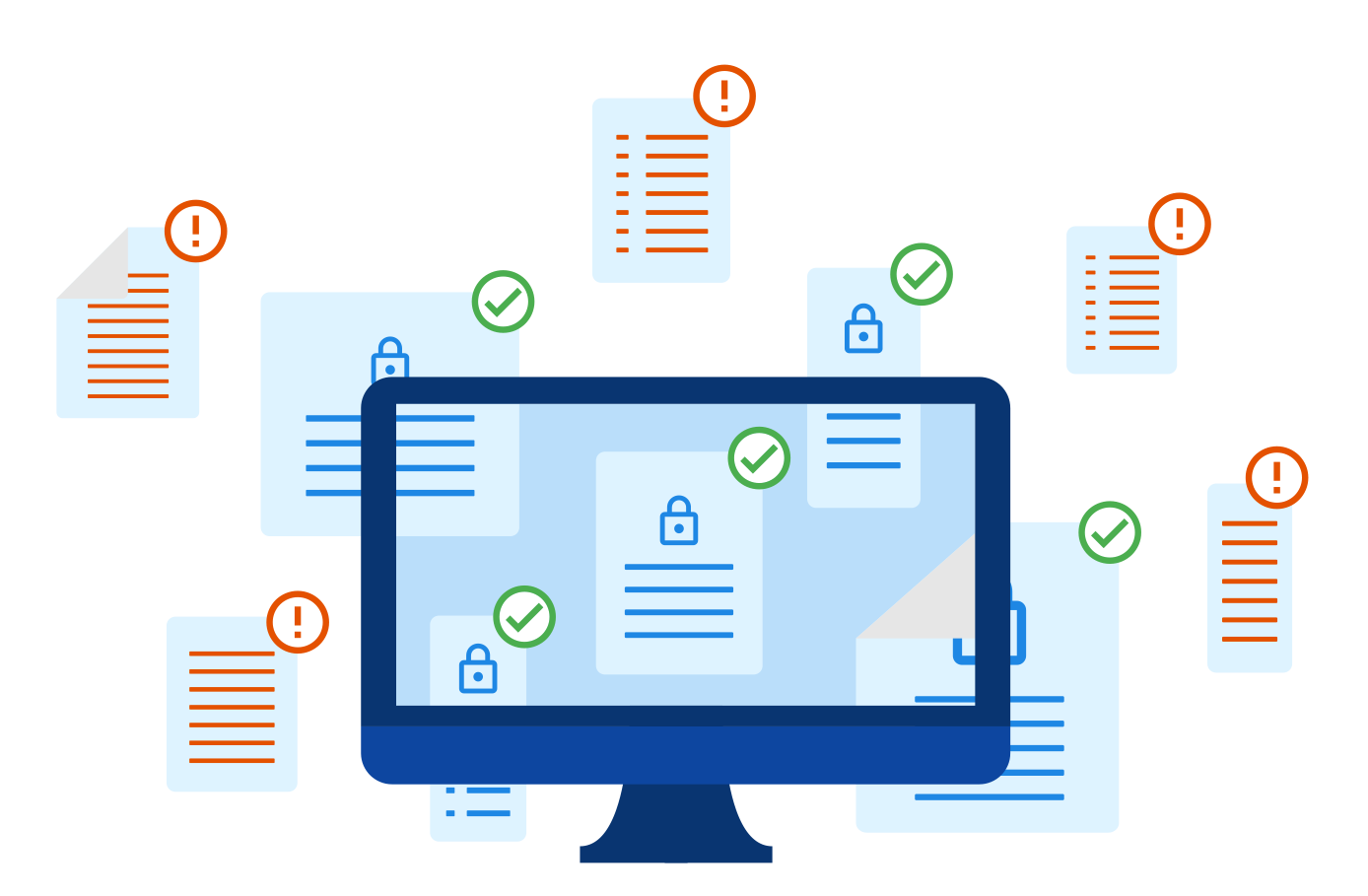 The Real Costs of Compliance Failure
Compliance with data retention, security and archival laws can be costly, but the cost of not complying is even higher. That's why forward-thinking companies stay one step ahead by implementing self governance and best practice data security policies.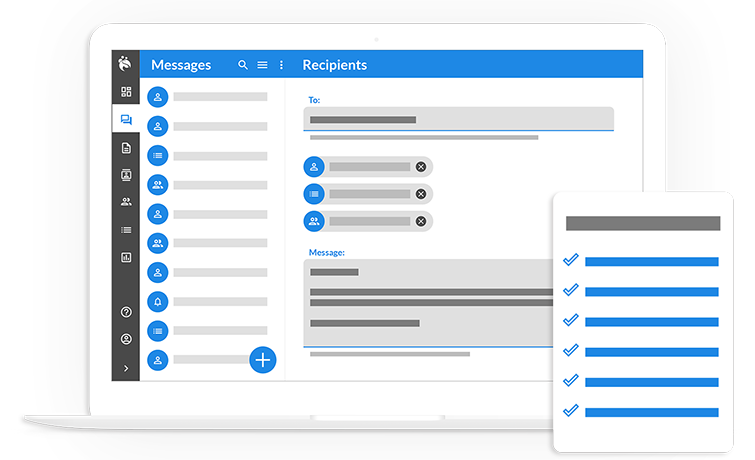 $15M+ IN SETTLEMENTS: COST OF DATA ARCHIVAL VIOLATION (US, UK, AU)1 The legal costs of non-compliance should not be ignored. In 2006, Morgan Stanley settled a law suit for $15M for non-compliance with laws regarding data retrieval.
$9.3M: COST OF NON-COMPLIANCE FOR MULTI-NATIONAL ORGANISATIONS2 Non-compliance can result in business disruption, productivity and revenue loss, fines, penalties and other costs that add up to 3x the cost of compliance.
$4.2M: AVERAGE COST OF HEALTHCARE DATA BREACH (US, UK, AU)3 The cost of a data breach in healthcare can incur HIPAA or similar regulatory penalties, plus the data loss and reputation damage that can exceed $200/record.
How are Enterprise Customers Using GAMMA
HEALTHCARE
PATIENT-SENSITIVE COMMUNICATION All patient medical information must be handled with care and absolute reservation. GAMMA can be configured with end-to-end encryption to keep these communications more secure, complying with relevant NIST and HIPAA standards for data encryption.
TREATMENT WORKFLOW Reduce application and follow-up times for medical procedures from the mobile device through notifications and forms embedded within GAMMA.
PATIENT ALARM ALERTING Notify about medical emergencies and send patient alerts, and receive confirmation of receipt from those who should come to help. This replaces email or pagers and offers additional benefits that are more effective than a pager.
HOME HEALTHCARE REPORT Allow health care providers and doctors to confirm visits and send pre and post reports of patient visits at home.
REQUEST SUPPLIES In the field or within the medical establishment, make requests for urgent medical supplies and necessary information for the correct delivery of the service.
DISPATCH A CARETAKER TO A PATIENT Send patient caretakers a notification through a form and receive a confirmation of assignment acceptance.
RETAIL
PROMOTIONAL OFFERS

Enable your regional staff to send new promotions and offers efficiently to increase revenue. You can send multimedia messages using GAMMA, in the form of either images or audio.

EMPOWERING RETAIL STAFF

Collecting information from the field is important, but it can be made much easier if it is automatically entered into your IT system (CRM and ERP) directly from GAMMA's embedded mobile forms app.

TAKE THE CONTROL

With GAMMA you can define permissions, such as creating chat meeting rooms for specific recipients. For example, GAMMA can restrict users adding contacts by enforcing contacts to only be added via the portal by the nominated administrator.

COLLABORATIVE TEAM COMMUNICATION

Easily request authorisations and report variances. With GAMMA P2P communication (1:1 or group) you can allow your team to maintain a fluid communication channel within a controlled and more secure environment.

KNOWING YOUR CUSTOMERS

With GAMMA your employees can conduct customer satisfaction surveys using forms embedded in the app. The data can be stored within your reporting system through API integration.

KEEP THE HIERARCHY

Maintain hierarchical structure with corporate mobile communication processes. GAMMA's admin portal allows you to create accounts, sub-accounts and teams, which can replicate you organisation's hierarchy.
GOVERNMENT
EARLY ALERTS

Send notifications and alerts to field staff such as citizen alerts and carry out the contingency plans defined for each situation.

PROTECT AND SERVE

Enforce higher security and data protection. Enable security teams to make real-time queries of citizens, vehicles, etc. and integrate the solution into your existing systems via APIs.

AUTOMATION

Gain citizens' attention with GAMMA's embedded forms and API integration to automate processes and reduce time.

ENCRYPTED COMMUNICATION

Allow decisions to be made quickly, such as within military or police roles, where confidentiality is key. GAMMA comes armed with robust encryption to reduce the risk of your communications being compromised.

CAPTURE INFO FROM CITIZENS

Empower your state employees by giving them a tool like GAMMA that allows them to collect valuable information in the field to properly target public resources.

WATCHING

Field government employees can perform surveillance and risk prevention notifications. GAMMA fosters fast, efficient and a more secure flow of information.
FINANCE
EMERGENCY ALERTS

For a bank, continuity of service is critical. Integrate IT management alert systems to be notified through GAMMA, in addition to being able to perform 2-way tasks to resolve the issue.

HIGH-LEVEL ENCRYPTION CHANNEL

Keep communication confidential. GAMMA's ISO-certified security features allow directors to exchange sensitive information over an encrypted channel.

INTERNAL COMMUNICATION

Allow employees to communicate more securely and reliably from anywhere, without disclosing sensitive data, using an encrypted messaging system with symmetric-key encryption and a PIN-protected mobile application.

CAPTURE INFO FROM CLIENTS

Source new clients proactively. Embedded forms allow the capture of data that is encrypted and transported into your integrated IT systems.

INCIDENTS

Improve the continuity of operations with a robust instant messaging alert system with predefined messages and message groups.

RELEVANT NOTIFICATIONS

Send important notifications such as reminders, government regulations, policy changes, among others, all within a more safe and controlled environment.
LOGISTICS
REPORTING IN REAL TIME

Keeping IT systems updated is critical in the logistics process. Using GAMMA, field staff can report the delivery and collection of packages using forms embedded in the app and update IT systems automatically.

ACCIDENTS HAPPEN

Incidents and accidents may occur and field staff may require assistance. With GAMMA, field staff can report incidents or accidents in real time, capturing evidence using text, images and audio clips.

ROUTE CHANGES

Notify field staff quickly about last-minute changes to the route, cancellations or new pick-ups through A2P and P2P communication.

CONTROLLING ROUTES

Control the time and place of delivery and pickup of packages in real-time. With GAMMA's geo-location feature you can capture the place and time that your field staff receive and read their messages, and this location information can be captured at the beginning, during or at the conclusion of a delivery.

SAFETY FIRST

Safety is top priority. Send vehicle safety verification reminders to field staff and allow them send information about the current state of the vehicle by using a user-friendly checklist form that can be embedded right inside the GAMMA messaging app.

SHIFT FULFILMENT

Employee absences during work shifts are a threat to service quality. Send bulk notifications to staff who are available to fill a shift and automatically receive confirmation via GAMMA.
UTILITIES
EMPOWER YOUR FIELD STAFF

Easily collect information from the field into your IT system (CRM and ERP). GAMMA seamlessly integrates with your IT systems and fosters quick communication using embedded forms via a mobile app.

ARE YOU OK?

Track the safety of your field workers using a mobile form that only requires a single click of a button allowing you to quickly capture the current status of your field employees.

BUSINESS CONTINUITY

The availability of public services such as water, energy and gas must be maintained. In cases of potential failures, contingency plans should be deployed. Manage urgent situations in real-time by enabling your response teams with GAMMA, which captures the status of read and acknowledged notifications.

GETTING REVELANT INFORMATION

With GAMMA you can help your field staff get real-time information from users by taking advantage of the app's embedded mobile forms which can be branded and integrated into your existing IT system.

COLLABORATIVE TEAM COMMUNICATION

With GAMMA P2P communication (1:1 or group), your team can maintain a fluid communication channel within a controlled and more secure environment.

SHIFT FULFILMENT

Fill employee absences quickly and easily. Send shift availability to employees by bulk and automatically reward and fill the shift to the first to respond.
Packed with features for Business Mobile Messaging
The First Step In Identifying The Value Of Mobile Messaging

COLLABORATIVE TEAM MESSAGING
Create lists and groups to communicate among your team with group or individual P2P messaging capabilities, and turn on SMS escalation to provide last-mile coverage.

ADVANCED APP ENCRYPTION
GAMMA messages are securely hosted and delivered over a private and encrypted channel utilizing the latest asymmetric key encryption for secure data in motion, 

DATA AUDITS AND MESSAGE LOG REPORTING
Fully auditable and compliant communications designed to provide organisations with full visibility of messages and logs through sophisticated reporting capabilities.

EMBEDDED MOBILE WORKFLOWS
Automate manual or time-consuming business processes by introducing powerful system integration with custom mobile forms to enable embedded apps & workflow messaging.

PIN-PROTECTED APPLICATION
PIN-protection adds another level of mobile device security which helps to protect your proprietary data within the IP Messaging app, in the event that your phone is lost stolen.

ACKNOWLEDGEMENT
Modern internal business communications require acknowledgement at a glance of which messages have been sent, delivered, opened and read. View message status in the mobile messaging app or in the admin portal.

API SYSTEM INTEGRATION & AUTOMATION
Integrate mobile alerting and broadcast messaging into your existing IT systems. Or, create powerful mobile workflows using mobile forms and location-based options that support business process optimisation.

VANISHING MESSAGES & REMOTE WIPE
Vanishing messages are set to expire to ensure your private information is only viewable for a short period of time, and remotely wiping messages is a security safeguard for protecting your corporate data.

ADMIN CONTROLS & REPORTING
Enterprise admin capabilities allow real-time reporting, data retrieval, and data archival capabilities, facilitating full organisation-wide visibility and admin control.