RapidAlert Business Continuity Solution
Send emergency alerts with SMS using a critical incident management tool.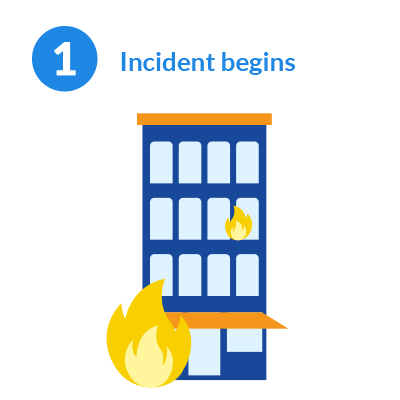 Introducing RapidAlert Messaging
Get the right message to the right people at the right time, quickly and efficiently
RapidAlert is an advanced incident management solution that enables users to be prepared and send timely messages using pre-defined templates.
Whether it's a business or operational incident, RapidAlert allows you to reach your employees quickly to help reduce the severity of an incident and minimise any damage to reputation, revenue and key stakeholder relationships.
Rapid Alert enables your business to improve its response time to incidents and delivers an efficient business continuity solution.
RAPID SMS BROADCAST
TRACK RESPONSES
INCIDENT MANAGEMENT
REAL-TIME REPORTING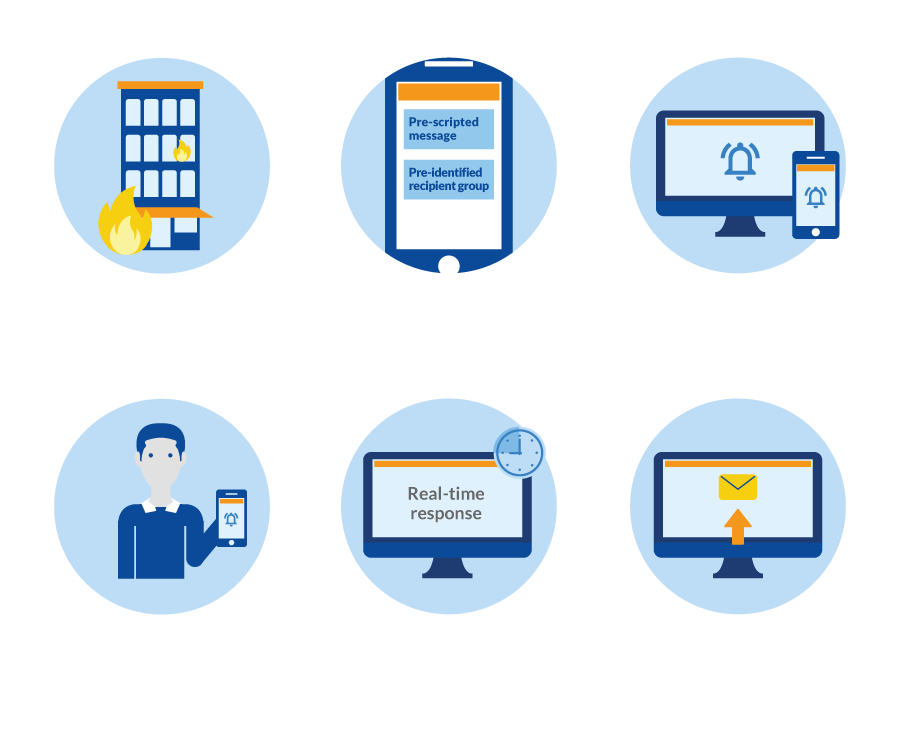 PREPARATION
Prepare your business continuity plan using the online portal to create templates, define contacts or groups and implement them across your team.



SPEED
All on one screen, send a RapidAlert in just 3 clicks. Simply choose one of your custom written templates, select from your pre-defined groups and send an immediate SMS broadcast alert.



REACH
Deliver your broadcast message at once to multiple contacts, check the status of responses from the online portal, manage the incident remotely, and follow up.


Why is a Business Continuity Plan necessary?
When an incident strikes, every second counts. A business needs to be prepared to respond quickly and reduce any potential negative impact.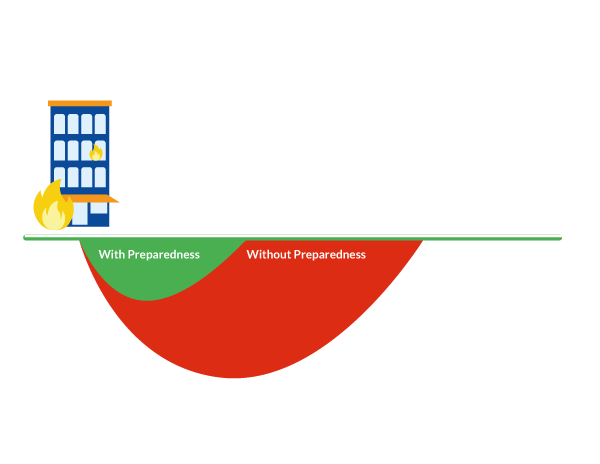 Messaging Use Cases For First Responders
Discover how our solution can help you navigate a crisis.
Crisis & Disaster
Emergency Notification Pre-defined templates enable you to get your message out in just 3 clicks. You also have the option to add situation-specific information or request a response.
Track Responses Use SMS to verify the safety of employees and view their responses in real-time. Quickly escalate when no response is received.
Manage the Incident Once the situation is neutralised, quickly send an "all clear" message at the click of a button to inform everyone that the incident is over.
IT System Emergency
Alert Triggers Quickly alert your technical teams of an incident by configuring event triggers from your IT systems.
Incident Management Process Workflow Notify your critical incident management team and staff with different information simultaneously. Get the right message to the right team quickly.
Incident Response Plan Provide situation-specific information about a technical error using the online portal to help the response team remedy the situation quickly.
Power or Telecom Failure
Business Continuity Plan

By preparing templates in advance, you will be much quicker to react as part of your incident management plan.

Minimise Disruption

Whether it's a broken-down elevator in a hotel or a telecom outage in a call centre, you can minimise disruption by sending rapid alerts to the right person at the right time.

Fast Reply Using the online portal, SMS enables first responders to receive and send updates about the incident in real-time.
Incident Management Features
See for yourself what our RapidAlert system can do for your organisation.