Automated Voice Messaging System: Be always there for your customers
Add our voice API to reach, engage, and interact with your audiences via automated voice conversations whenever they need it.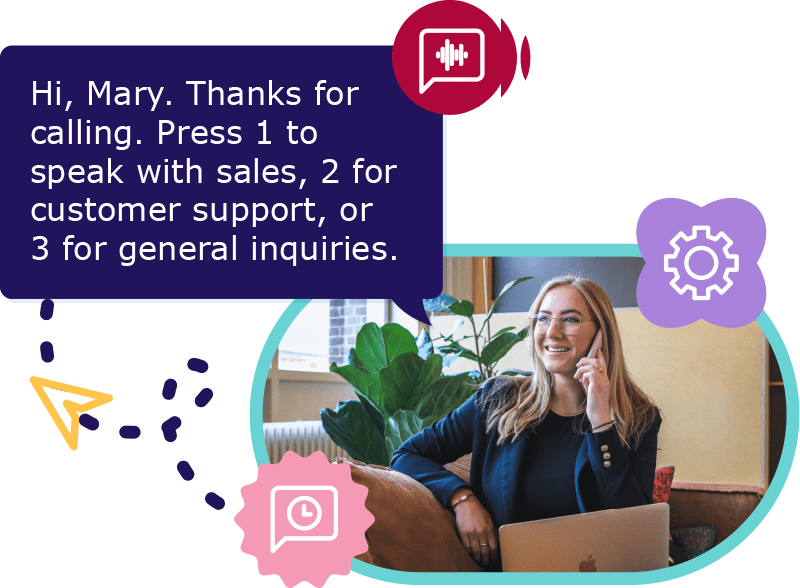 A leading global CPaaS solution, proudly featured by

Automated Voice Messaging is much more than just a phone call
With our Voice solution, you can send and receive automated voice calls globally to interact, support, and inform your customers in real-time.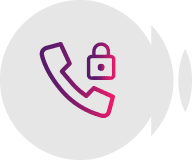 Send secure calls
Add automated voice to ensure compliance with global technology accessibility standards. Manage voice messaging campaigns, lists, consent and processing quickly and easily.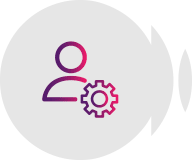 Integrate easily
Our voice API integration through HTTP and REST protocols includes all channel capabilities such as text-to-speech, pre-recorded audio, IVR, and password delivery.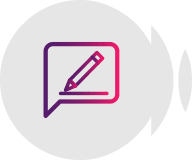 Design better engagement
Our voice broadcasting solution allows you to send high-volume voice call campaigns from any web browser simultaneously to thousands of call recipients.
Why invest in automated voice messaging?
Simple: because it's what your customers are expecting from you.
59% of customers expect a business to be available via a voice call. With a voice broadcast solution, you can automate processes and offer personalized voice-calling interactions with minimum effort and costs.
50% of customers want to have the option to speak with a live person who can help when they need it.
Only 62% of adults 70 and older are using smartphones, compared to over 80% under 70.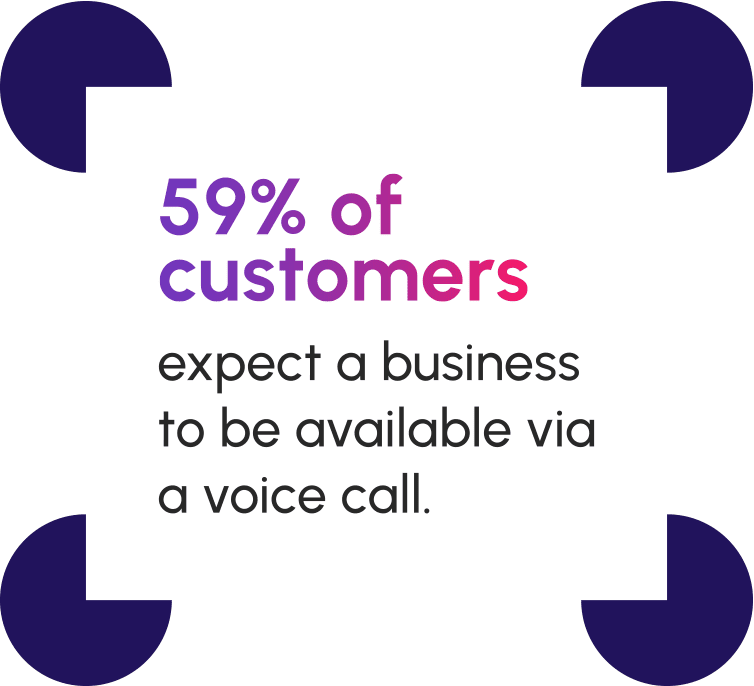 Automated voice messaging features & capabilities
Our flexible and scalable voice solution allows you to customize your voice messaging campaign to fit your unique needs. Our Voice API integrates seamlessly with your existing communication systems with no code from your side.

Flexible
Store campaigns for later launch or to use as a template.
Schedule one-time or recurring campaigns within a set time limit of execution.
Send calls to landlines or mobile devices.
Choose from multiple languages and either male or female voices.
Pre-recorded audio playback is available in MP3, WAV, WMA, AMR, ALAW, and GSM formats.

Scalable
Create recipient lists with multiple variables and include those variables as part of the voice call campaign report.
Send to a variety of sources (e.g., lists, groups, contacts, or copy and paste).
Use interactive voice response (IVR) and decision trees.
Campaign management is based on a pre-loaded list (up to 20MB).

Greater Control
Send voice call campaigns segmented by number of records and time interval.
Pause, cancel, and resume controls for voice call interactions campaigns.
Apply filters based on access lists and/or prohibited lists.
Access real-time campaign execution reports.
Send passwords via text-to-speech calls or case-sensitive differentiation.
Take advantage of voice calling
Customer engagement
Send generic or personalized voice calls to share special offers and improve loyalty. Also, you can call to do quick surveys about your service.
Appointment management
Send personalized text-to-speech voice calls that provide essential appointment details, like date, time, and location. Enable the recipient to confirm, cancel, or reschedule via IVR.
Fraud prevention
Send one-time passwords (OTPs) and 2FA through a text-to-speech voice call and repeat the message as many times as your recipient needs.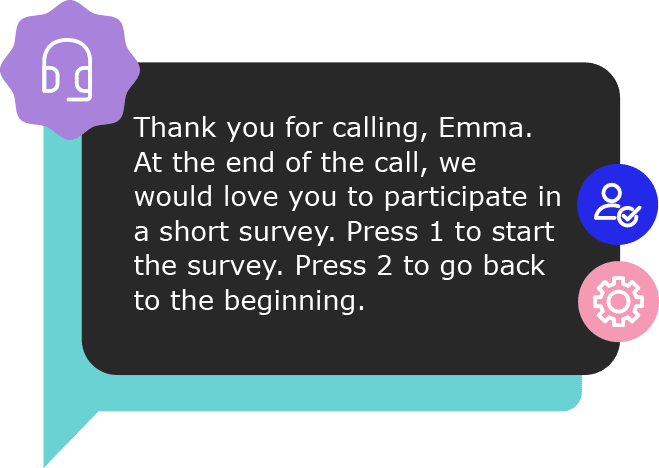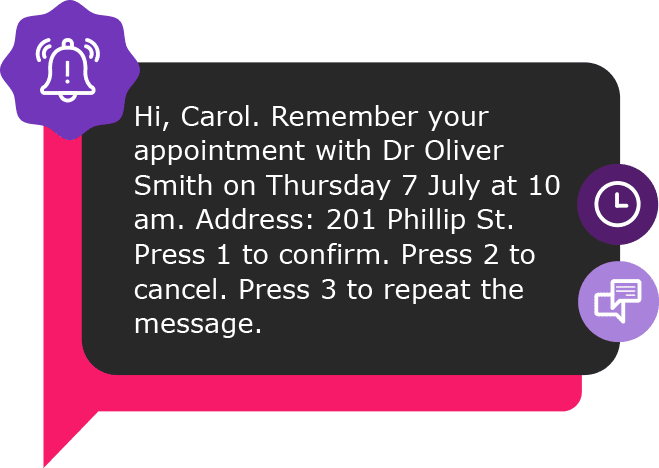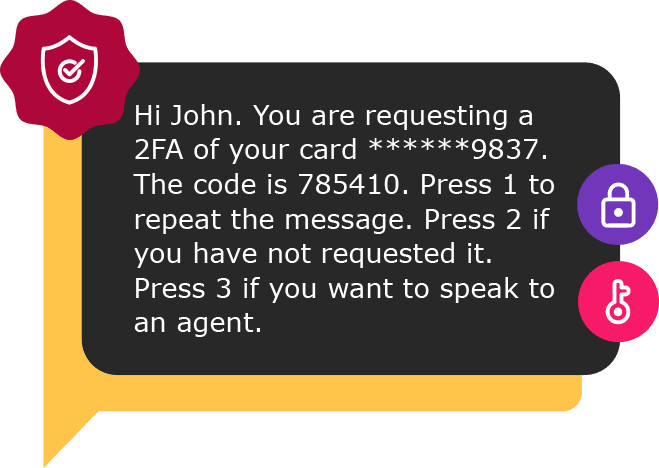 As a cloud-based mobile communications provider, Soprano helps organisations implement Automated Voice Messaging with easy API integration and almost zero technical knowledge from our customers' side.
While our competitors' APIs require developers to create & maintain the voice programmatically, our Voice API allows users to build, direct, receive, and design responses with no code in a single platform.
Our expert team guides our clients to apply voice messaging in multiple use cases and empowers it with other mobile communication channels such as SMS, RCS, and email applications.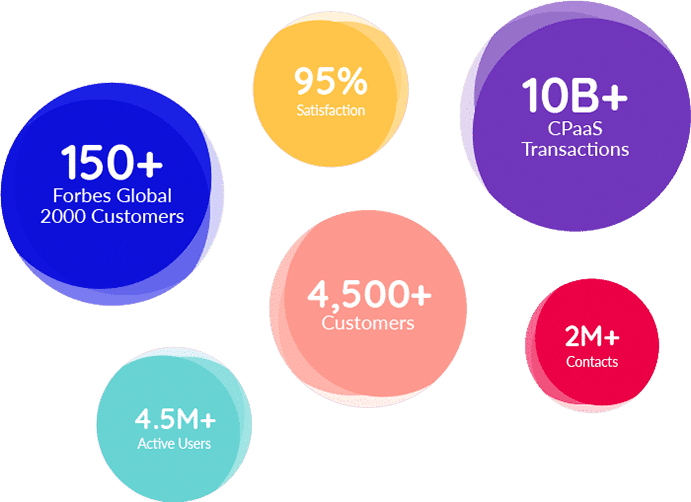 What are you waiting to add an automated voice messaging system?
With over 27 years of providing enterprise-grade mobile messaging, Soprano is trusted by organizations around the world. Talk with an expert now filling the following form
We'll find the right solution for you.
Obtain helpful resources about Voice.
Receive voice pricing options.
Empower Voice with an omnichannel customer experience
We have the answers to your questions!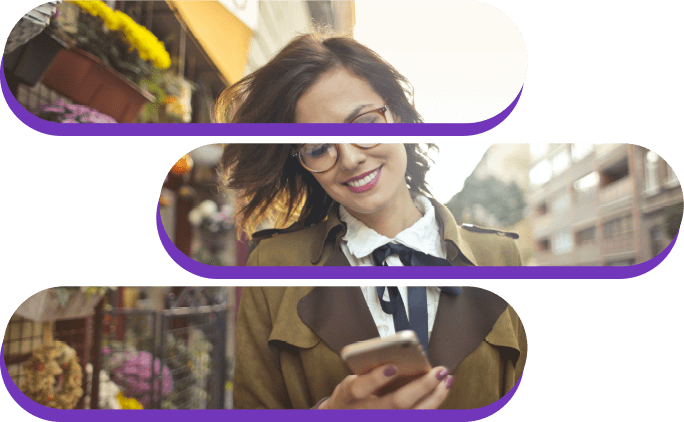 What are some of the communication options for my business?
By using omnichannel communications, you can implement an integrated strategy that has SMS, Voice, Social chat apps, emails and etc to communicate with your customers directly ensuring a seamless experience.
Can I schedule campaigns?
Yes, Soprano Connect allows you to schedule campaigns according to your plan. Be it one-time campaign or multiple campaigns in different timings, it can all be customised based on your requirements.
Can I integrate your platform with my systems?
Yes, Soprano Connect has been designed so that you can enhance your IT systems by adding communication capabilities, for this reason, we have our API that supports multiple protocols so that you can easily and quickly integrate your IT systems.
Can you create a blocklist and allowlist to filter recipients?
Yes, for each campaign you can define which filter is applied, that is, you can define a blocklist to exclude those destinations that you do not want to impact or use a allow list for those you do want to impact.
Continue learning about Automated Voice Messaging