Communications Data Governance
Levers and settings for enterprise messaging IT permissions, hierarchy & visibility
Messaging Policy Enforcement
Our platform is a sophisticated enterprise messaging control centre with highly configurable and hierarchical administrative settings. It gives the right access to the right people to increase confidence that SMS, email, voice, and IP messaging communications can achieve the right business outcomes.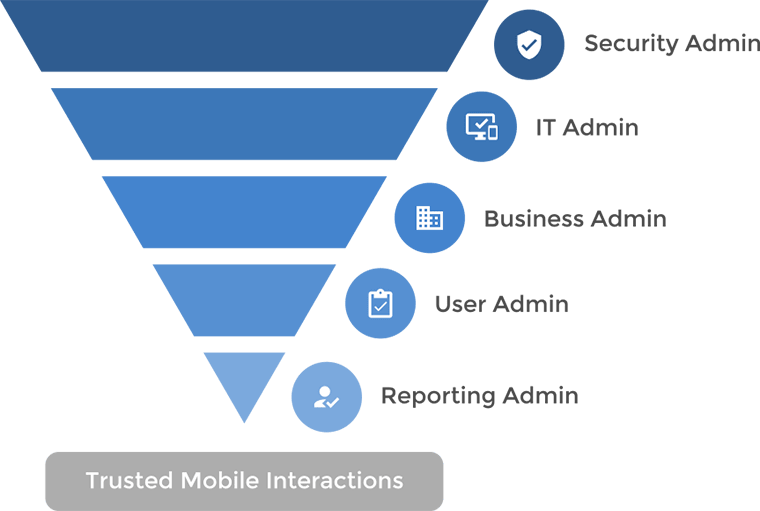 Messaging Controls for Precision 
A sophisticated suite of applications and tools to assist with governance

User Management
Role-based user management and license allocation allow the Admin to manage the user experience for categories of users.

Localisation & Language Settings
Easily change the portal's language to provide a fully localised experience for admins and users.
Hierarchy and Data Views
Hierarchical data and visibility management. Create accounts and sub-accounts with different views for operators, customers, sub-customers, and users.

Consent Management
Ensure recipients of SMS, voice, email, and IP messaging have provided consent, with opt-in and opt-out capabilities allowing you to comply with GDPR, anti-spam and similar regulations.

Time Zone & Open Hours
Adjust the portal's time zone based on users' geographical location or preference, and set open hours and blackout hours during which mobile messages either can or cannot be sent.

Permissions Management
Permission & consent management provides the Admin with controls to create rules to govern user access, usage, visibility and reporting views.

Access Control
Create allowlists and blocklists to enforce security policy to block unwanted traffic or ensure the right messages can get through.

User License Allocation
Admin privileges allow allocation of user and admin licenses in bulk, with configurable settings to ensure an optimal user experience in the portal and API messaging.

Cost Centre Controls
Define and allocate specific cost centres from which messages are being sent and establish limits on messaging credits, enabling cost categorisation and precise cost control

Source Address Control
Control the source address when sending SMS, voice, email and IP messages.