RCS Messaging: Send more engaging and interactive texts than ever
Amaze your customers by sending rich media messages directly to their SMS inbox. Discover the potential of RCS Business Messaging, the new generation of text messaging.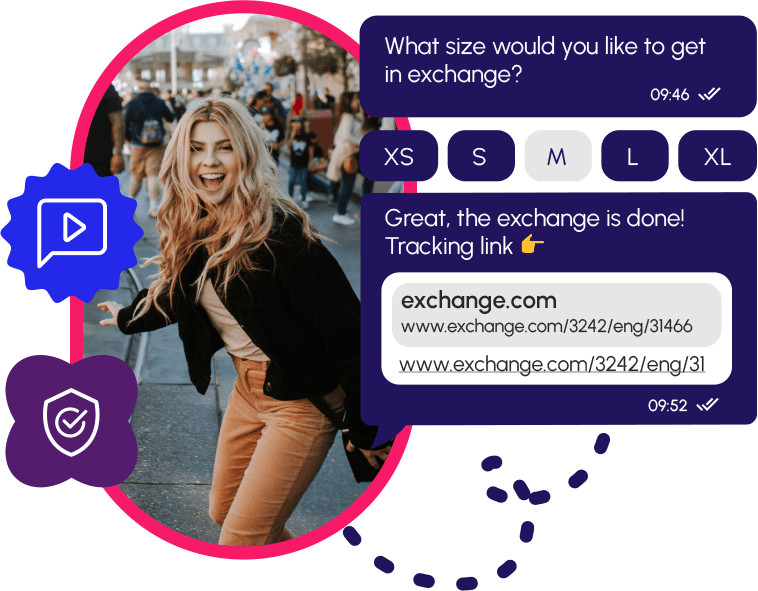 A leading global CPaaS solution, proudly featured by

Stand out with Soprano RCS Messaging Solution
RCS brings a whole host of new features over SMS. Users can now communicate in much richer detail than ever before.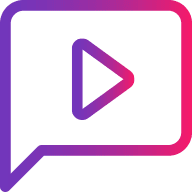 Impress with rich messages
You can have more interesting and powerful interactive mobile experiences with your customers. RCS allows you to send longer texts, videos, images, audio, and even pay buttons to convey your messages exactly as you want them.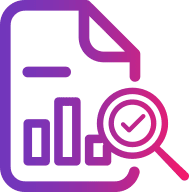 Improve your CX
Our cloud-based messaging portal brings better insights than ever, such as RCS's read receipts. Track and report your vital metrics to improve your communications with real data-driven actions.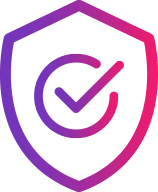 Official Google partner
Soprano is an official partner of Google RCS Business Messaging. Also, our RCS API displays a verification icon to increase trust and shows your company is authentic.
Why is RCS messaging reshaping customer experience?
74% of customers are more likely to engage with a brand through Rich Communication Services.
RCS Business Messaging is replacing SMS worldwide. It is more interactive, versatile, and effective. No more character limit; with RCS chats, say hi to cool features like sending locations, files, read receipts, carousels, buttons, and more. Not using it yet? Don't get left behind.
35x more likely to read RCS messages than email – Google
Android, which supports RCS, is favoured by almost 80% of the population worldwide
RCS subscribers will grow from 1.2 billion in 2022 to 3.8 billion by 2026.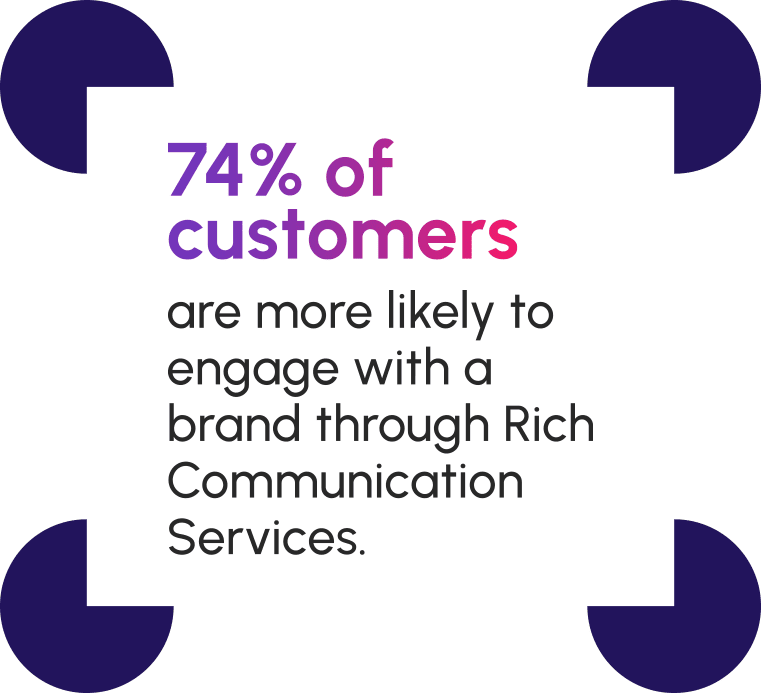 Discover all you can do with Soprano's RCS
Enhance text messaging with rich media and guided responses for an app-like experience.

Branding and Media
Tailor RCS messages with your logo and brand colours and include rich media. 

Read Receipts
Use read receipts to measure engagement as well as for regulatory compliance. 

Verification Icon
Only verified businesses can send RCS for security purposes and brand recognition. 

Automatic Responses
Enable customers to reply quickly at the tap of a button instead of typing text. 

SMS Fallback
Rely on consistent communications with SMS fallback to customers who do not have RCS activated.

Carousels
Include carousel rich cards with suggested replies and actions for each card.

Chatbots
Automate chatbots for a seamless customer service experience.

Connect with everyone
With RCS API, every order can deliver a traditional SMS to any device that cannot receive an RCS message.
Connection Type
Wi-fi, data, and cellular connection
Media
Links, emojis, images, stickers, video & audio, contacts
Links, text (SMS), images, video & audio files (MMS)
Read Receipts


Location Sharing


Video Calling


How to use RCS Messaging to boost engagement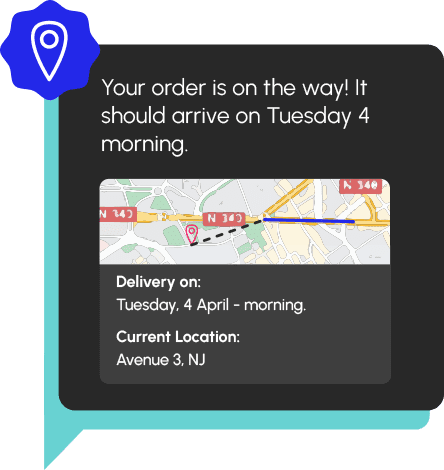 With Soprano's RCS business messaging service, you can design and deliver interactive RCS messages via our easy-to-use CPaaS platform or integrate our API into your existing systems. This allows you to deliver and manage your customers' interactions in a unified and strategically way.
Thanks to our 27 years of expertise as a CPaaS leader, thousands of enterprises, governments, MNOs and healthcare providers worldwide trusted their customer communication to us.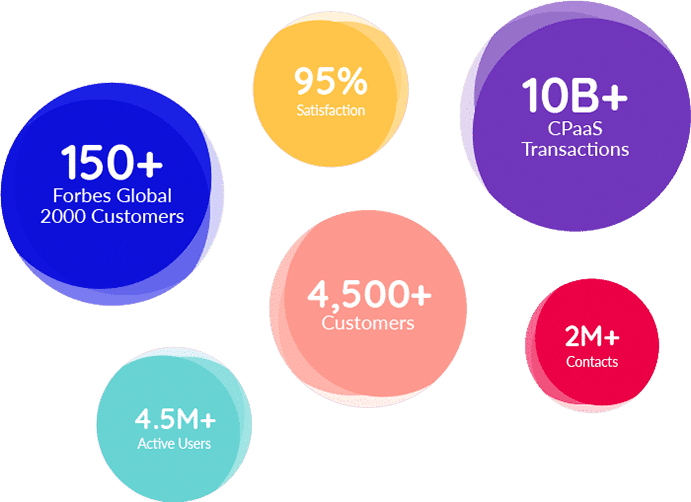 Start creating rich and interactive mobile experiences with RCS Messaging
Increase engagement rates, deliver an exceptional experience and automate interactions with RCS. Talk with an expert now!
We'll find the right solution for you.
Obtain helpful resources about RCS.
Receive RCS pricing options.
Empower Voice with an omnichannel customer experience
Do you have any doubts? All you need to know about RCS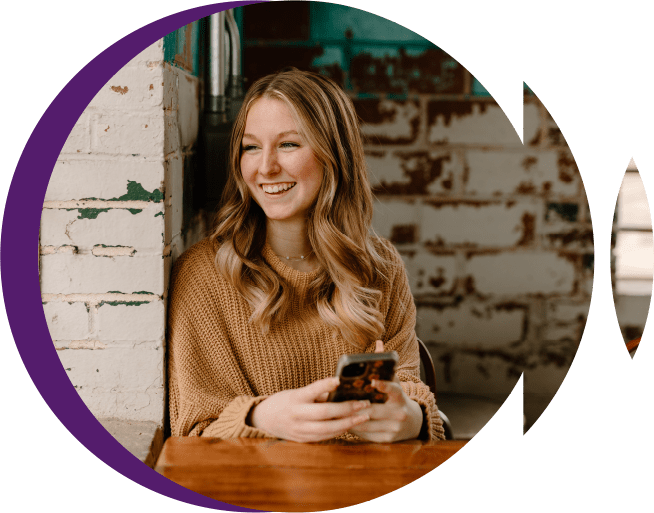 How have consumer expectations changed for brand engagement?
Consumers are used to sophisticated P2P messaging apps. However, they now want the same experience when interacting with brands. They expect to be able to engage with enterprises when it is convenient for them, and RCS easily meets these contextual demands to respond to incoming enquiries.
What sort of use cases does RCS provide?
With SMS, most of the communication is one-way. RCS Messaging opens up the possibility for two-way customer conversations to build loyalty and improve customer service. For example, you can send order confirmations, tickets, reservations, and travel plans.
Why should I be interested in using RCS?
RCS offers a feature-rich and engaging messaging channel to communicate with customers. The rich UX is more like a mobile application than a traditional message. RCS also provides more tracking options than SMS, allowing enterprises to better understand the customer journey.
What's the benefit of using RCS over WhatsApp?
RCS is not part of a social media network like WhatsApp. Being enabled through the native messaging inbox means users don't need to download an additional app to receive messages. The penetration of RCS will likely be much higher once it is enabled on Android devices.
Why is RCS more secure than SMS?
Only verified businesses can send RCS messages, a process that Soprnao can support you with. This increases trust for end-users, knowing the messages are coming from a known source and not from an unknown mobile number. RCS messages are also encrypted, unlike SMS, adding a level of security.
How do I get started with RCS for my business?
Our team of experts can help you get started. We can support you with an RCS solution that fits your business. Get in touch with us today to get started.