Retail Mobile Messaging
Reach and Engage Directly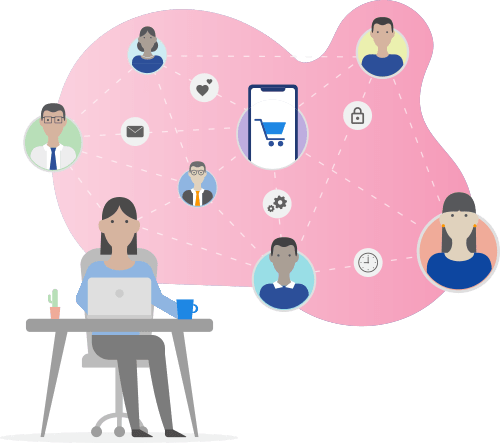 The Challenges for Retail Communication
As customer needs and expectations continue to evolve, traditional retailers are struggling to keep up with changing consumer demand and behavior. A seamless, personalised experience is becoming an important part of the retail ecosystem.
Some of the most common challenges retailers are still facing:
Lack of multi-channel technology to reach consumers
Security and data privacy
High operational cost
Expensive traditional marketing tools to engage users
Managing staff schedule
Integrating with existing systems
Boosting the Retail Operations Mobile Messaging
Soprano Connect is a powerful mobile messaging solution for retailers and merchandising organizations.
The platform enables two-way mobile messaging for outbound and inbound messaging via email and SMS through a complete single-user interface.
It integrates into your current retail systems to automate workflow processes and communication for all critical stakeholders:
Operations and logistics
One-time passwords (two-factor authentication)
Account service alerts
Critical incident management
Mobile B2C alerts
System-integrated mobile messaging
On and offsite worker collaboration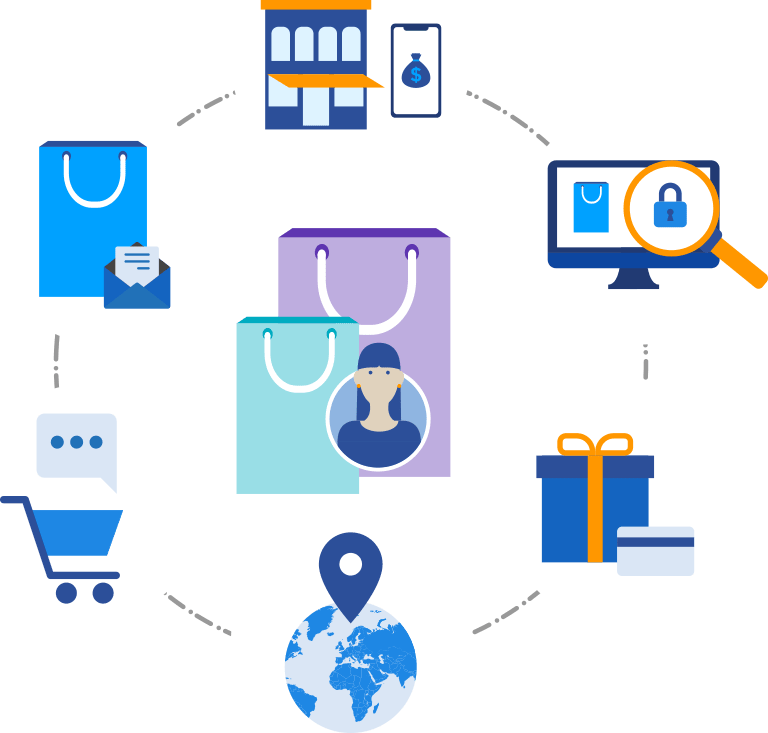 Improve Retail Efficiency with a Proven CPaaS Solution
Soprano Connect is a recognized and geo-redundant software platform that delivers more than 10 Billion mission-critical messages worldwide per month. It has proven to manage magnitude spikes and maintain high platform availability and low message delivery latency.
The Solution: Transforming Retail with Trusted Mobile Interactions
Soprano's omni channel interactive platform is the foundation of trusted interaction with today's retail customers. The solution easily integrates inbound and outbound mobile messaging with existing IT systems to enable automatic communication to connect and engage consumers, partners or employees directly anywhere and anytime.
Smart Integration
Businesses around the world are using Soprano's intelligent API integration for safe, secure, and reliable communication that improves the quality of experience among customers and employees, ensuring they receive the right message at the right time on their preferred communication channel.
Retail Mobile Messaging Notifications
Efficient communication with customers and effective collaboration with providers are essential to breaking down silos. Soprano's messaging solution can be used by all facilities and departments to empower them with compliant, secure and instant communications.
Omnichannel Messaging
Our interactive digital platform gives businesses a competitive edge, by offering a single B2C mobile marketing solution to reach consumers and drive traffic with a rich multimedia experience on a variety of channels – Email, SMS, Voice, IP messaging.
communication & security
Create One-Time Passwords, engage 2-way Messaging, and send broadcast alerts with Soprano Connect. The platform is used widely today to complement existing retail IT logistics systems, CRM systems, and well as various industry alerting and facility IT systems.

Easy drag and drop editor

Branding & Personalisation





Policy, Governance & Control

Featured Retail Messaging Use Cases
Engage and reach securely and productively with a proven mobile messaging solution
Ensure your Retail Communications are Customer-Centric
Our most popular challenge solutions are listed below.
B2C Marketing
Improve customer engagement with high-volume mobile marketing campaigns and gain information on how the retail experience is perceived by customers with a real-time feedback channel.
Send URLs inside communications pointing to web pages with detailed or personalised information. Add sending scheduled text message, mobile, and email promotions to one or many lists to your marketing campaigns.
Operational Costs
From logistics, shipping status, account alerts, and inventory, integrate smart APIs with your existing IT system and automate tasks to improve productivity and customer satisfaction.
Distribution & Inventory Management
Integrating the platform with existing logistics systems will allow you to automatically track information via mobile messaging on shipments purchased at distribution centers and stores. In addition, you can capture information into IT systems and daily reports.
Shift Management and Staffing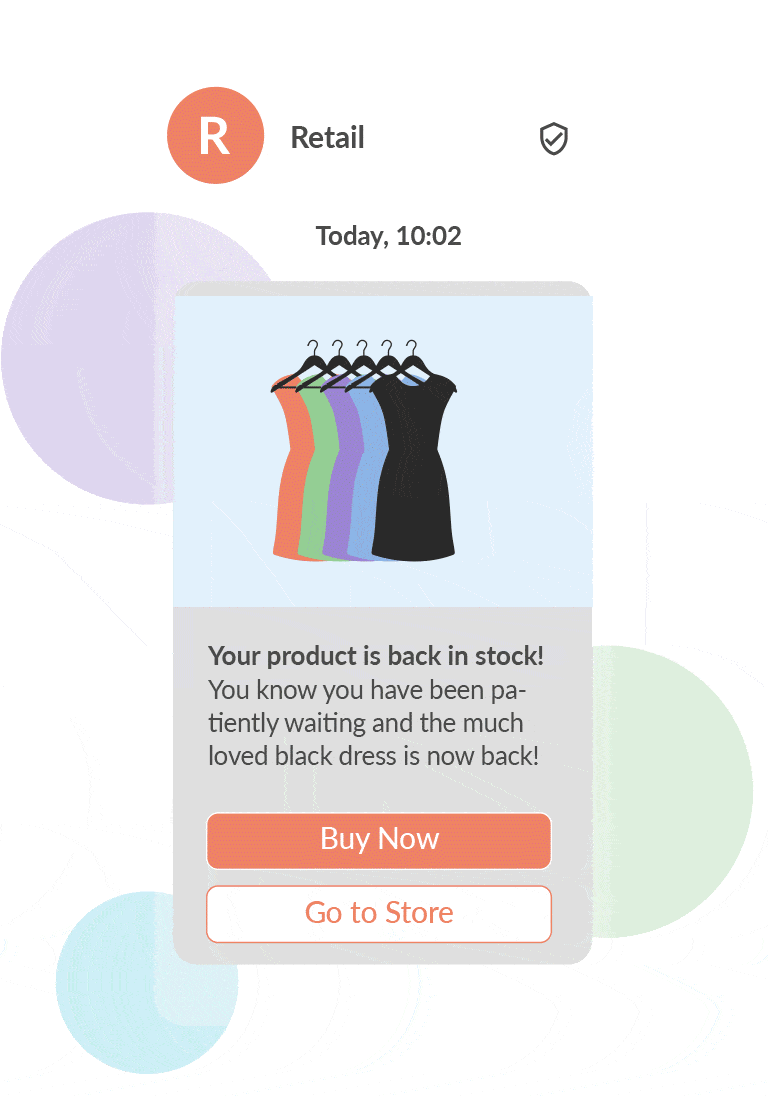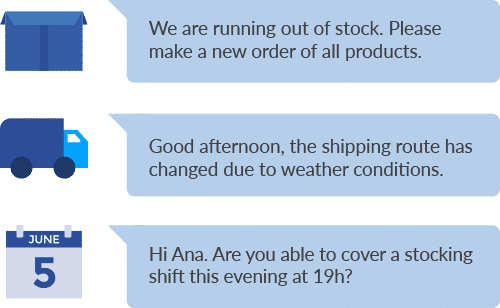 Retail Logistics & Operations Management
Broadcast quick notifications straight from Soprano Connect to remote workers at several retail locations. For instance, workers in the retail sector can use mobile messages to inform of low stock levels or indicate slow-selling items. Drivers will also receive notifications about changes in routes and meteorological updates, and workers can log shift hours using their mobile phones or check-in to a retail location.
Distribution & Inventory Management
Soprano Connect can be integrated into your retail logistics systems to route automatically the shipping data received at stores and distribution centers via Omnichannel communication.
Shift Offers & Staffing
Soprano Connect allows you to make  a worker pool and set up availability to facilitate automatic staffing offers for possible candidates.
Multi-site Retail Operations
Soprano Connect is available for multi-sites use from a unique intuitive portal based on the cloud.
Get Intel Fast
Automatically route information on shipments received at stores and distribution centers to IT systems and daily reports.
Reduce Failed Delivery Rate
Dispatch alerts can be sent to drivers for re-routing and weather updates, and workers can use mobile devices to log hours at the beginning and end of shifts, or to report their location.
Prevent Hacking and Phishing
Lower the risk of successful hacking and phishing attacks and meet current account security best practices with two-factor authentication for customer account logins,
Meet Best Practices
Two-factor authentication (also known as multifactor authentication) requires an online account holder to present two separate passwords before being allowed to be logged into their account.
Lower Risk With Verification
Deliver one-time passwords via SMS to mobile phones, providing a second form of identity verification.
Use Smart APIs fo Integration
Integrate Soprano solutions seamlessly with your existing online and ecommerce systems.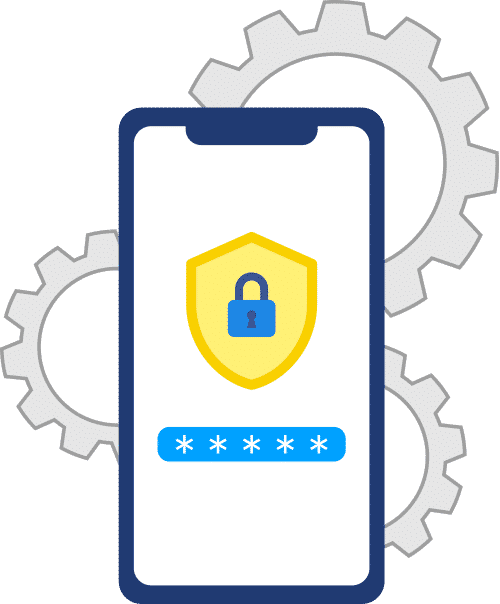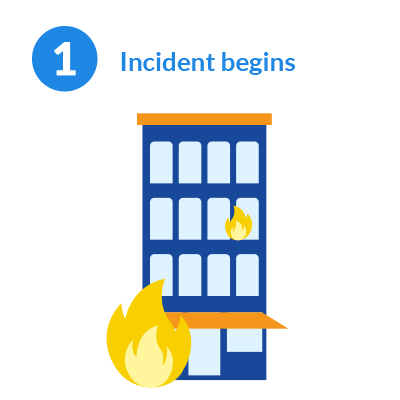 Retail Staff Training & Coordination
Use Soprano Connect's StaffSafe application to verify worker staff safety & status, track responses and automatically escalate if the response hasn't been received based after a specified period of time.
Business Continuity Planning
Set up templates and lists of groups beforehand or import them directly from your current IT systems to save time. For example, you can create lists and templates for security staff, regional retail workers, first responders, logistics operators, and more.
Critical Incidents
Mix group lists, customize broadcast messages templates pre-sending and ask for delivery acknowledgment using Soprano Connect. Check real-time reports anytime during a circumstance and send ad hoc notifications or program automatic delivery of pre-recorded broadcast alerts.
Compliance Safety & Training
Soprano Connect enables the automation of reminders for retail training, security procedures, and information and announcements for the entire company or team.
Customer Loyalty
Make life easy for your customers – and for you – with tools that capture feedback, allow customers to opt in and out of lists, and solicit additional information
Engage with Interaction
Use quizzes and surveys to increase engagement and collect additional demographic information.
Track and Report
Use powerful reporting tools for marketing campaign management and tracking, resulting in improved campaign performance.
Mobile Marketing Campaigns
Send URLs to web pages with detailed or personalised information. Add sending scheduled text message, mobile, and email promotions to one or many lists to your marketing campaigns.
Manage B2C Mobile Alerts
Use Soprano Connect to automate retail loyalty programs you send automatic announcements, account messages and promotions. Effortlessly manage a large list of subscribers and access detailed reports to review campaign performance.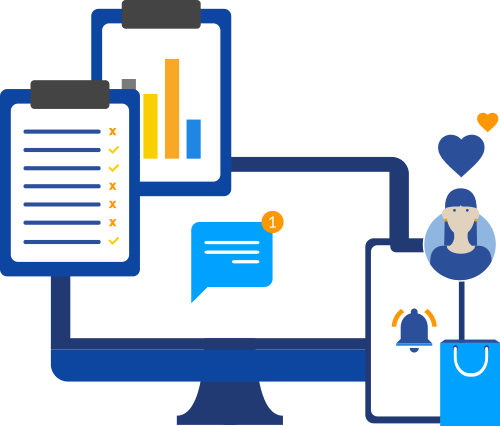 Soprano Connect is a leading communications platform-as-a-service (CPaaS) profiled by Gartner in their 2019 CPaaS market guide.
We send over 10 billion mission critical messages per year, from over 4.5 million active users. Our customers include over 150 Global Fortune 2000 companies. Soprano products are used actively by global top-100 companies, leading financial institutions, and large government agencies in four major world regions. Soprano's award-winning engineering and innovation has resulted in a powerful cloud-based enterprise platform that powerfully integrates IP, SMS, MMS, voice, and location into a seamless secure business mobile messaging experience.
Soprano are heavily focused on providing a solution which gives you high engagement rates and results. We have a team of experts based worldwide ready to help you with your business requirements.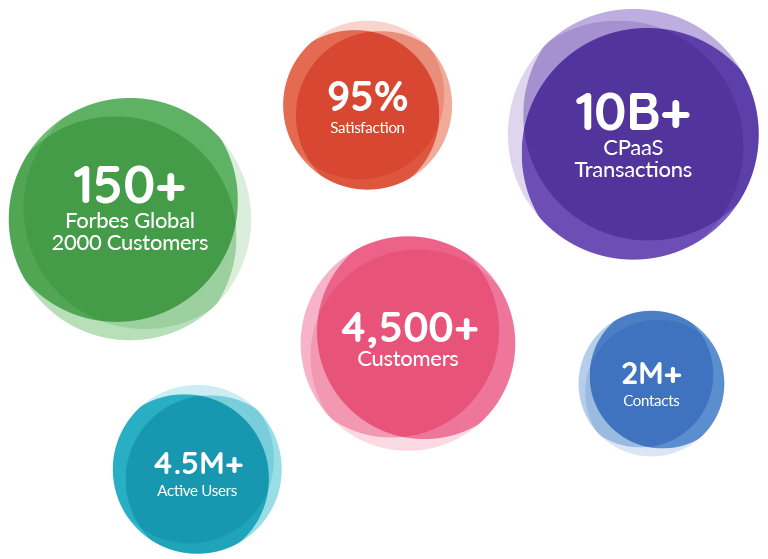 Soprano Connect's Customers
Soprano Design have more than 4500 customers globally across APAC, EMEA, LATAM and the US.
Our customers range from large corporations to independent companies across every industry possible including Government, Healthcare, Finance, Education, Retail, Manufacturing and Logistics.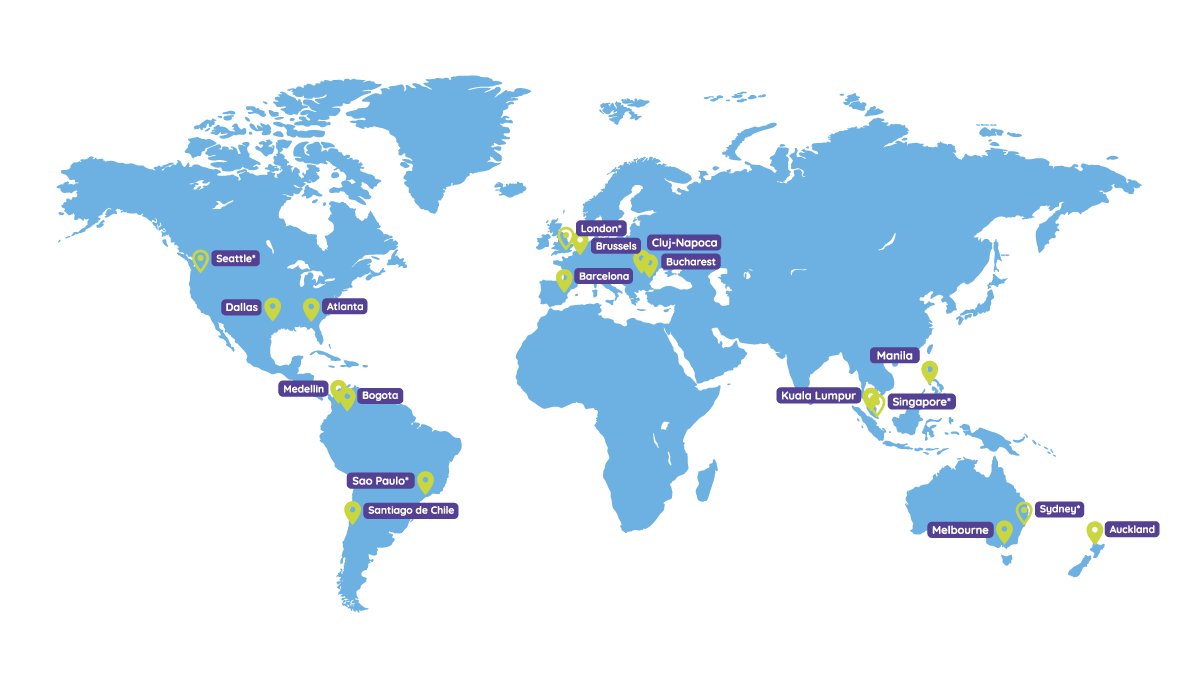 Soprano Connect is a leading communications platform-as-a-service (CPaaS) credited by IDC as a "Major Player" in CPaaS and by 451 Research as a "CPaaS Vendor to Watch" in 2021.
Soprano Connect is a leading global CPaaS solution, proudly featured by

Guides and Resources for Retail Messaging Services
Related Content
Case Study
A retail world leader in fashion and accessories uses interactive messaging to engage customers on mobile with SMS campaigns to communicate new fashion trends and promote new collections.
3 Ways Retail Can Use SMS for Business
SMS is proving itself as an effective enterprise tool. It addresses all the needs – it's on every device, it's ubiquitous, it's immediate, people respond to it, and it provides higher engagement with key stakeholders.
Blog Post
When the barbershop owners found Soprano and our award-winning mobile workflow messaging app, they were delighted. No more collecting paper timesheets and entering them by hand. No more chasing five different employees to get a commitment to cover a shift.
How Are Retailers Using CPaaS to Improve Customer Engagement?
Consumer behaviours have changed, and the reality is these changes are here to stay. This has brought on new challenges for retailers who need to find new and relevant ways to communicate with their customers. We have to accept that the world is different now as a result of the pandemic.