SMS Gateway API
Connect anything, interact everywhere
What can you do with our SMS Gateway API?
Our API can be used to enhance your existing web, CRM and other IT applications to enable them to send and receive (2-way) interactive messages. Automate business processes and build state-of-the-art messaging solutions to improve productivity by integrating with ERP, HR or CRM systems.
You won't believe how quickly you can integrate our text message API.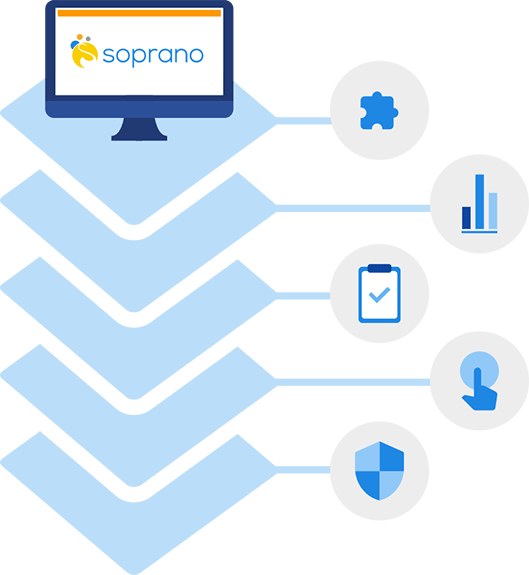 SMS API Integration
Take your website and apps to the next level and extend new capabilities to your existing systems with integrated SMS messaging.
Benefits
Economical: no need for expensive additional hardware
Self-service API administration
Customisable preferences
Configurable API attributes
Access control & security
Near real-time monitoring
Archival of all messaging activity
Auditing & custom reports
Use Cases
ID tracking for package delivery

 

2-factor password authentication

 

IoT messaging integration to devices

 

Field approvals & workflow updates

 

Appointment reminders

 

CRM & ERP system integration

 

Workforce management integration

 

Care centre & support chat
Send SMS With API Automation
Strong SMS Gateway API integration to power your business processes.

Faster Integration
Build and integrate APIs and applications faster using one unified API platform. Our documentation is direct, clear, and very easy to understand. You won't believe quickly you can integrate our SMS gateway API.

Faster Delivery
Designed for low latency and high availability, our global SMS API is a reliable way to reach international users around the globe. Our direct SMS gateway is turned to enable high-volume messages to be delivered in seconds.

Future Proof
Communicate directly with your customers from your own software. Eliminate friction and enable spend and agility to handle inbound and outbound SMS interactions to make your business much more agile.

Unified Connectivity
Integrate with any applications, data or device to extend the tech of your business. Access data quickly using secure and controlled APIs to build trusted and meaningful interactions with employees and customers.
Low-Code Text Message API integration
A range of powerful low-code APIs are ideal for businesses looking to develop custom solutions or enhance existing software with mobile messaging functionality.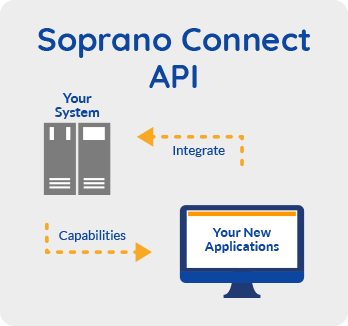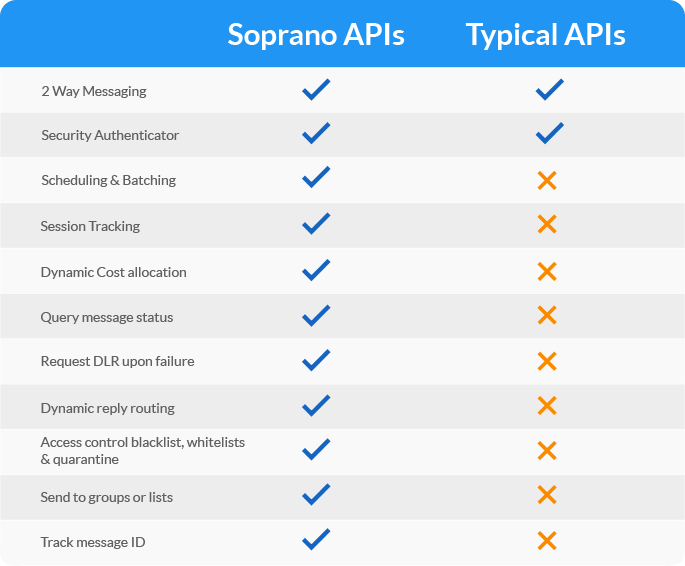 Smarter SMS APIs
Extend new capabilities to your existing systems or future applications.
Key Features
Menu of APIs include HTTP/S, SMTP, FTP, SMPP, WSDL
Sophisticated API capabilities
Proven ability to integrate with leading IT systems
Flexible to adapt customer user cases