Why a CPaaS Solution Is Key to Successful Digital Health Communications
Digital healthcare has revolutionized patient management. A digital health system enables faster communication, quicker action, greater accuracy, lowered care costs, and improved processes.
Subject:
CPaaS Channels, Healthcare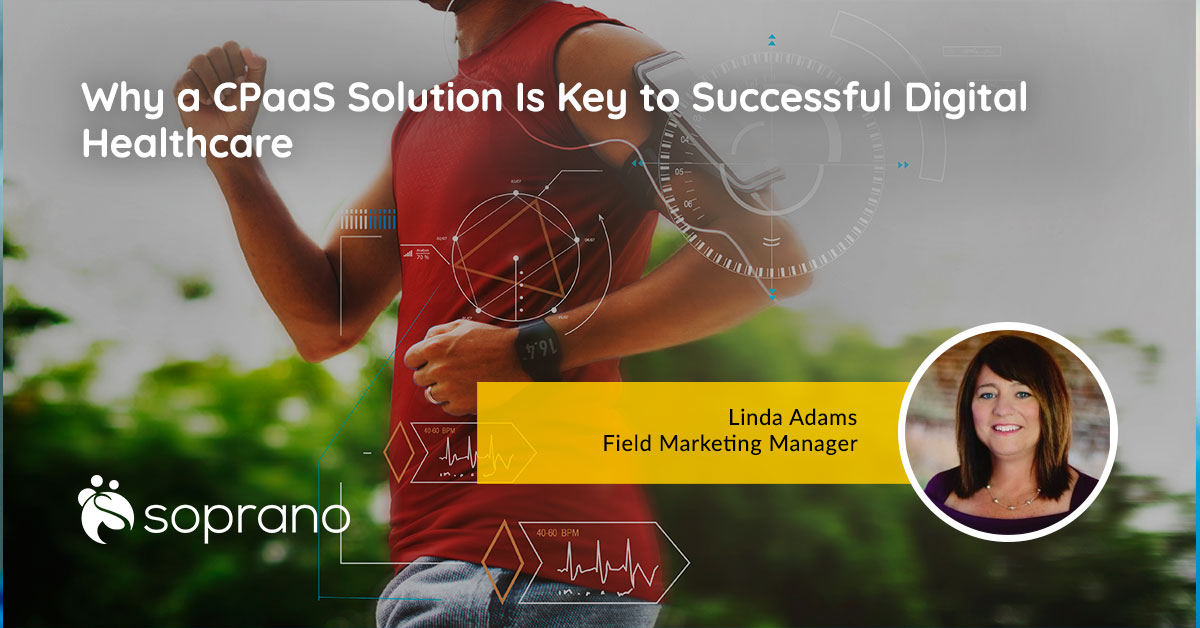 One of the biggest challenges in the healthcare sector is inefficient communication. Poor communication not only poses a significant risk to patients' well-being but can also increase the length of hospital stays, which has subsequent cost implications. In fact, hospitals lose $12 billion every year as a result of problems causes by communication.
Digital health is helping solve these challenges by giving providers a holistic view of a patient's medical status, and empowering patients to make better-informed decisions about their health.
CPaaS solutions play an important role in digital health by enabling better communication between patient and provider, which can improve health outcomes and increase patient satisfaction by up to 80%.
Where an end-to-end CPaaS platform has been deployed – for example, to integrate EHR systems like EPIC – communications about patient care are automatically sent between the patient's care team, increasing both the speed and accuracy of outcomes. Additionally, integrating a CPaaS with a patient scheduling system, including SMS for appointment reminders, can save up to $150 per missed appointment or $275,000 per year for a single clinic.
Here, we're taking a closer look at digital health and how the right CPaaS can integrate with digital health systems to automate communications between patients and their care teams.
What is 'digital health'?
According to the U.S. National Institute of Health, the three main goals of any healthcare system are to improve the quality of care, improve patient outcomes, and reduce the cost of care.
Digital health aims to meet these goals by leveraging a range of technological tools that cost-effectively analyze and collect patient data. These include mobile health, EHR (electronic health records), telemedicine, and a variety of wearable devices. It provides a wide range of benefits to consumers, providers and healthcare systems – everything from improving the speed and accuracy of diagnoses to considerable cost savings.
While digital health technology existed pre-pandemic, COVID-19 has accelerated and increased the use of those tools. Doctors can now engage in virtual consultations through text, phone and video, or by using conference tools such as Zoom, where they can provide diagnoses and care while social distancing. These types of virtual appointments keep patients engaged and allow doctors to provide more frequent follow-up and monitoring.
What should you look for in a 'digital health' CPaaS solution?
Enterprise-grade CPaaS platforms power the digital health experience for both patients and providers – but not all solutions are created equal. A robust digital health program requires a CPaaS solution that has three important characteristics:
Reliability: Consumer gateways often have messages blocked or flagged as spam, so for important healthcare deployments, a CPaaS solution must be able to offer consistent reliability.
Scalability: It needs to be scalable, meaning that it can integrate with existing IT systems to automate communication.
Advanced hierarchical user management: It must allow the setup of sub-accounts and unique user permissions throughout the organization so that all communication is centralized in a single platform.
Soprano Connect, for example, offers 99.99% reliability and integrates with a range of healthcare IT systems to automate communication throughout the digital health journey. The platform is used for a variety of applications – from launching telehealth appointments and sending reminders to the transfer of data from wearable devices to doctors.
Head to the Soprano Learn Center to find out more about how our CPaaS solutions help automate, integrate and orchestrate digital health communications.