Driving Vaccinations with Digital Communications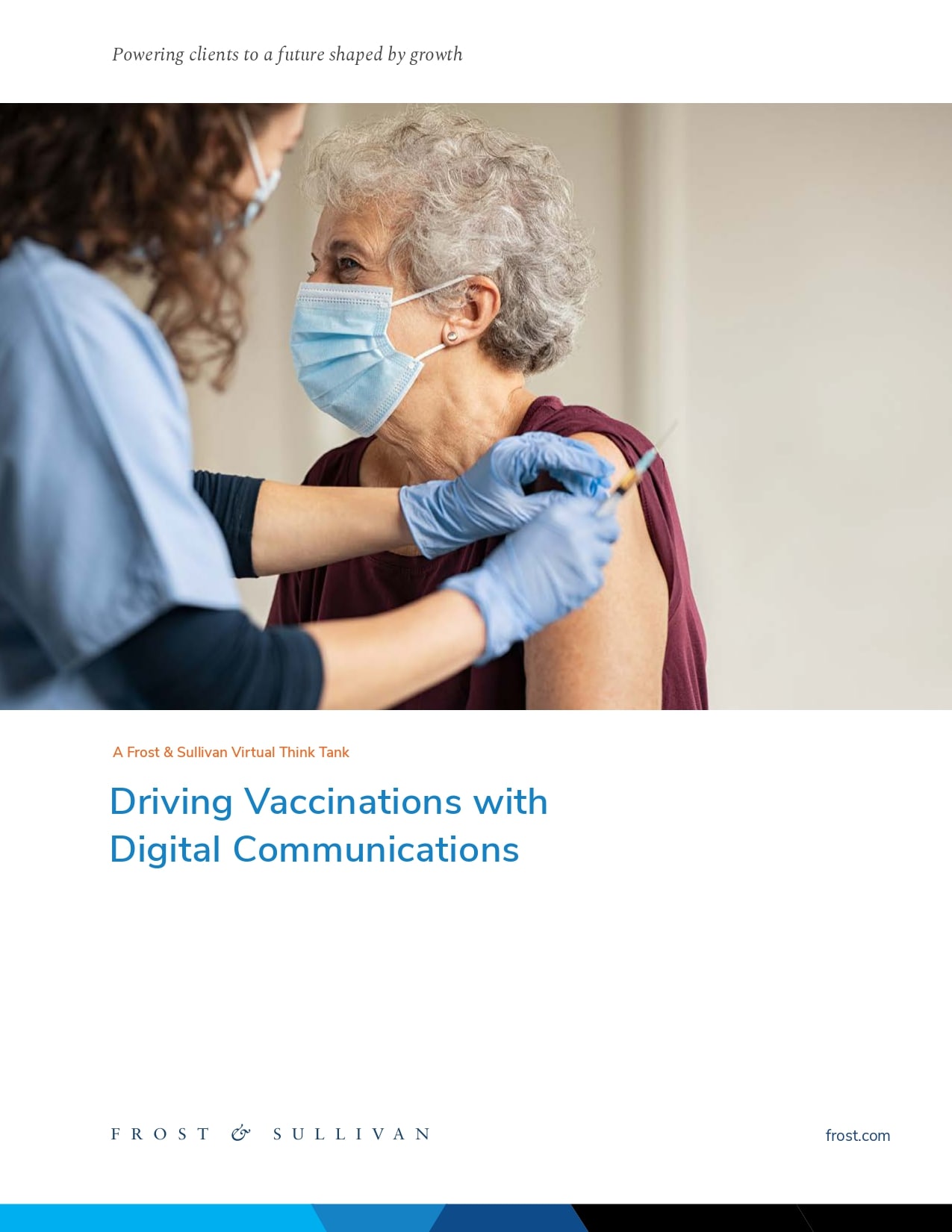 The concept of programmable communications, CPaaS and APIs, is still a relatively new one for a lot of public health officials. However, it is clear that when faced with a daunting challenge such as coordinating regional or statewide vaccine distribution, the winning combination is out-of-the-box thinking for those hardest-to-reach segments and effective automated messaging across available digital channels to reach the largest segments.
Frost and Sullivan, along with Soprano Design, recently convened a discussion with public health leaders to learn how they leveraged digital communications to deploy and accelerate vaccination programs in their communities.
Learn the thought leaders' insights on:
The challenges of communicating with diverse audiences
Combatting misinformation with a consistent message across channels
Key takeaways
Fill out the form to download Frost and Sullivan's "Driving Vaccinations with Digital Communications" executive summary.