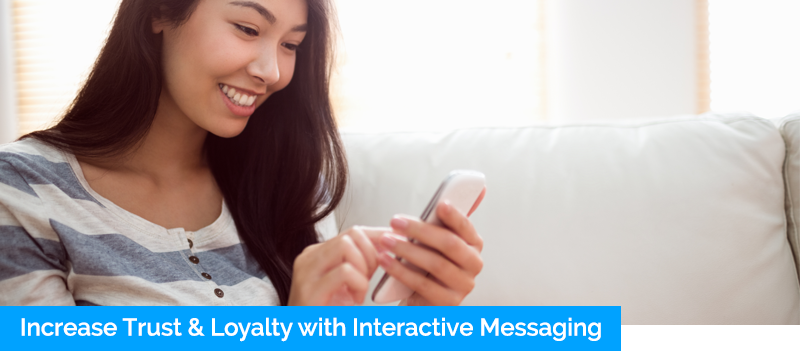 It's a competitive world out there. To remain at the front, businesses are utilising multi-channel approaches for their messaging campaigns. Whether it's email, social media or mobile, the main challenge is to cut through the noise to engage people and ensure your message is heard.
Now more than ever it's important to build trusted relationships with your key stakeholders. Whether it's to customers or employees, how you communicate defines how you will improve both customer loyalty and employee engagement.
And competition is set to become even fiercer as companies seek to become fully digital to gain the competitive advantage. 87% of companies across the world are looking to invest in digital technologies to transform their business.
But why are digital channels taking front and centre stage? That's because it has already proven itself as a successful medium to:
Improve customer relationships
Increase employee productivity
Reduce business costs
Drive revenue gains
So what is the most cost effective way for your business to cut through the noise and form more meaningful connections with your audience?
Step Forward Interactive Mobile Messaging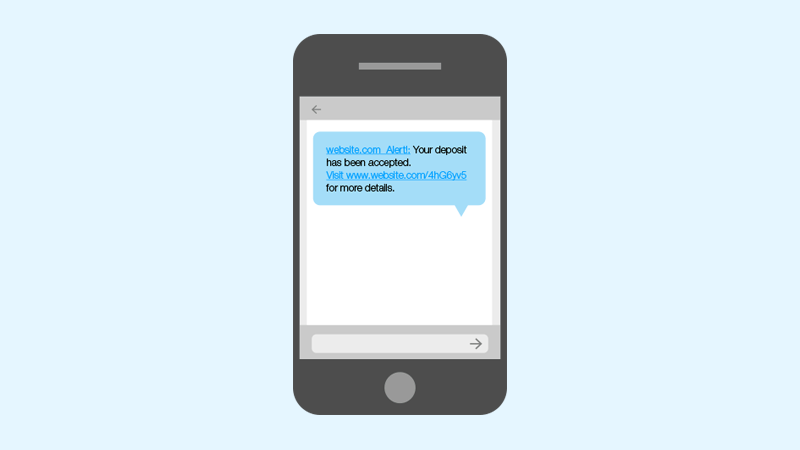 Mobile messaging isn't a new phenomenon. SMS has time and time again proven itself as a cost-effective channel that benefits from high visibility rates. The problem is that plain text messaging lacks the key interactive features to drive deeper customer engagement.
That's where Soprano Design's Interactive Messaging comes into play. It's a faster multimedia communication solution that enables you to create and brand interactive mobile enabled forms to enhance the user's experience to build trust, increase loyalty and encourage engagement.
This richer form of interactive mobile communication helps you to improve interactions with your customers, employees and key stakeholders. It's also a quick win for many businesses due to its ability to seamlessly integrate with your existing IT systems to allow for a simple set-up.
Enhanced Mobile Messaging
Soprano's Interactive Messaging platform provides the ability to create, edit and design engaging rich HTML5 forms using a drag and drop web editor. You don't need to understand how to code to build these web pages – and you can have a campaign live in just a few minutes.
Businesses use Soprano Interactive Messaging to:
Demonstrate your commitment to improving your products and services with interactive opinion surveys
Improve loyal customer experiences by providing relevant offers
Provide better working conditions for your employees through satisfaction polls
Ensure appointments aren't missed by allowing users to schedule appointments from their phones
This enhanced experience is delivered using interactive mobile messaging. Each of us are permanently connected to our mobiles meaning mobile messaging can reach people wherever they are. It's this ubiquity that gives mobile messaging a 5 times higher response rate than email.
Build
Create rich, engaging and versatile message and forms to gather leads and receive feedback in a matter of seconds using Soprano Design Interactive Messaging.
Engage
Develop a richer conversation with your customers, employees and key stakeholders and integrate with your existing CRM and IT system to form part of an omni-channel campaign.
Analyse
Once your campaign is live you can instantly see engagement results using the online reporting platform.
Benefit from Interactive Communications
Interactive communications enable you to create and build personal and closer relationships with customers, employees and key stakeholders.
Benefit from:
Increased trust and loyalty from a more engaging user experience
Faster response times than any other communication channel
The ease of use – create attractive forms with zero coding experience
Immediate insights from online engagement reports
It's time to start providing a better mobile experience through more meaningful interactions. From collecting opt-in consent for a newsletter to a customer service feedback survey – the possibilities are endless with Soprano Design Interactive Messaging.