Soprano Design recognised as a 'CPaaS Leader' in SPARK MatrixTM 2021 by Quadrant Knowledge Solutions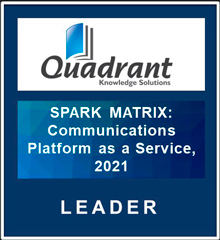 In our mission to help enterprises and governments to decode and solve their communication challenges, providing an advanced and powerful CPaaS platform is one of our core objectives. At Soprano, we are pleased to be named "CPaaS leader" in Quadrant Knowledge Solutions' SPARK MatrixTM 2021 report. 
This research includes strategic information about the CPaaS market and comprehensive analysis of growth opportunities, vendors' capabilities, competitive differentiation, and market position. 
The SPARK MatrixTM analysis ranks Soprano Design as one of the top leading Communications Platform as a Service vendor with global impact. According to Quadrant Knowledge Solutions, we are one of the best options to drive more effective business communication and create better customer experiences. 
Soprano Connect is a leading global CPaaS solution, proudly featured by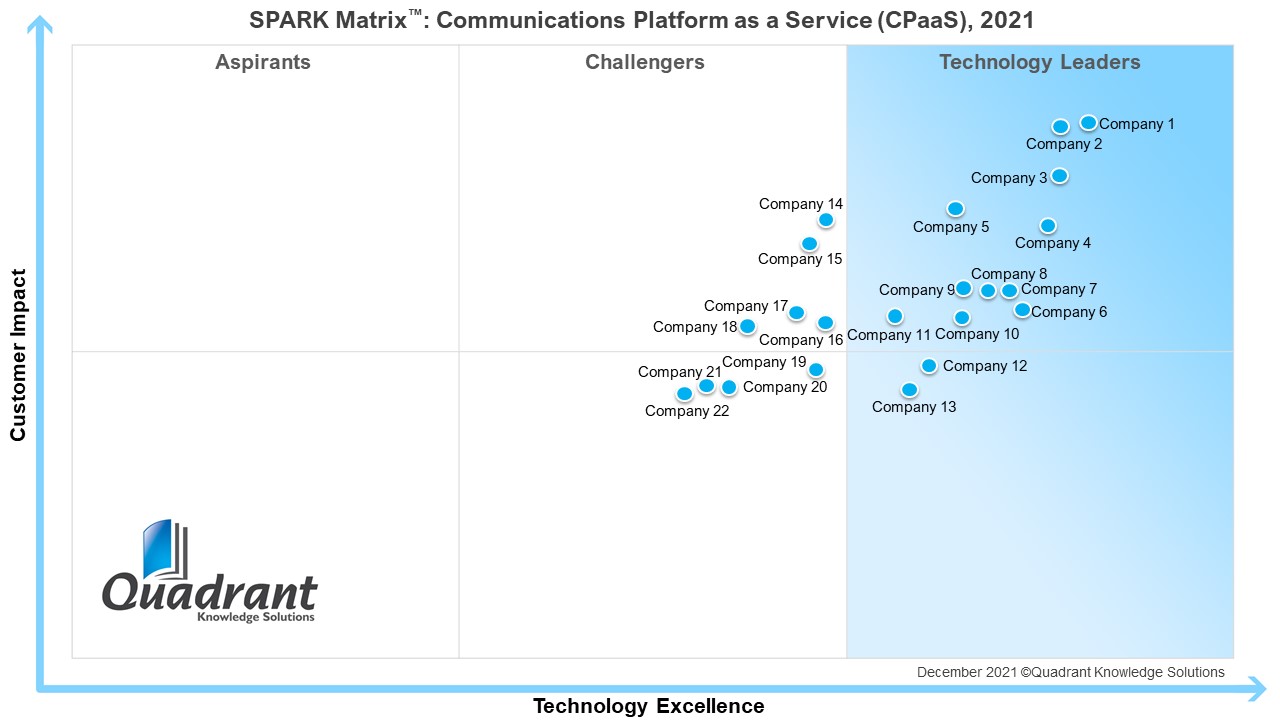 Download to Learn
CPaaS Market Overview and Technology Trends.
Detailed understanding of the CPaaS industry structure, market participants, and value chain mapping.
Competition Landscape and Analysis: Key Competitive Factors and Technology Differentiators.
SPARK Matrix: Communications Platform as a Service (CPaaS) Market.
Recommended for
Technology vendors
Enterprise decision-makers
CEOs and founders
Digital Transformation leaders
IT Professionals
Customer Experience Specialists