Omnichannel Handbook – Navigating CPaaS, Conversational AI & Beyond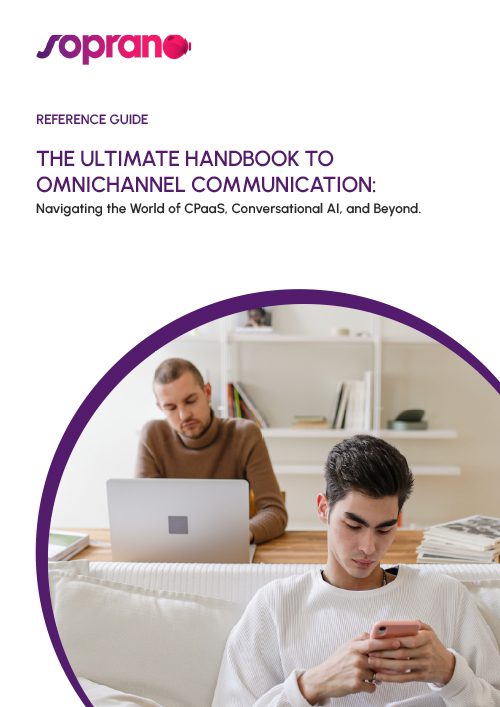 This comprehensive guide aims to give you a deep understanding of omnichannel messaging, its intricacies, and its role in the customer journey. We will explore various messaging channels and their functions within an omnichannel approach. Moreover, we will showcase how different industries can leverage omnichannel strategies to enhance customer engagement and overall business performance.
At the heart of effective omnichannel communication lies cutting-edge technologies such as Communications Platform as a Service (CPaaS) and Conversational AI. This handbook will shed light on their importance and role in enabling successful omnichannel experiences. Additionally, we will share best practices and practical strategies to overcome common challenges encountered when implementing omnichannel communication.
By the time you reach the end of this guide, you will possess a comprehensive understanding of omnichannel messaging and be equipped with actionable insights to harness its potential effectively. Download it now to embrace the power of omnichannel communication and take your customer engagement to new heights.
In this Handbook, you will learn:
Understanding omnichannel communication
The benefits of omnichannel communication
Exploring messaging channels for business communications
Omnichannel communication across different verticals
Key strategies for implementing omnichannel communication
CPaaS and Conversational AI powering omnichannel communication
Best practices for optimising omnichannel communication
Future trends in omnichannel communication
Fill out the form to download the Handbook "Omnichannel Communication – Navigating CPaaS, Conversational AI & Beyond"