WhitePaper: Discover the power of WhatsApp Business API
Is your communication stuck in the '90s? Learn how to meet your customers' expectations.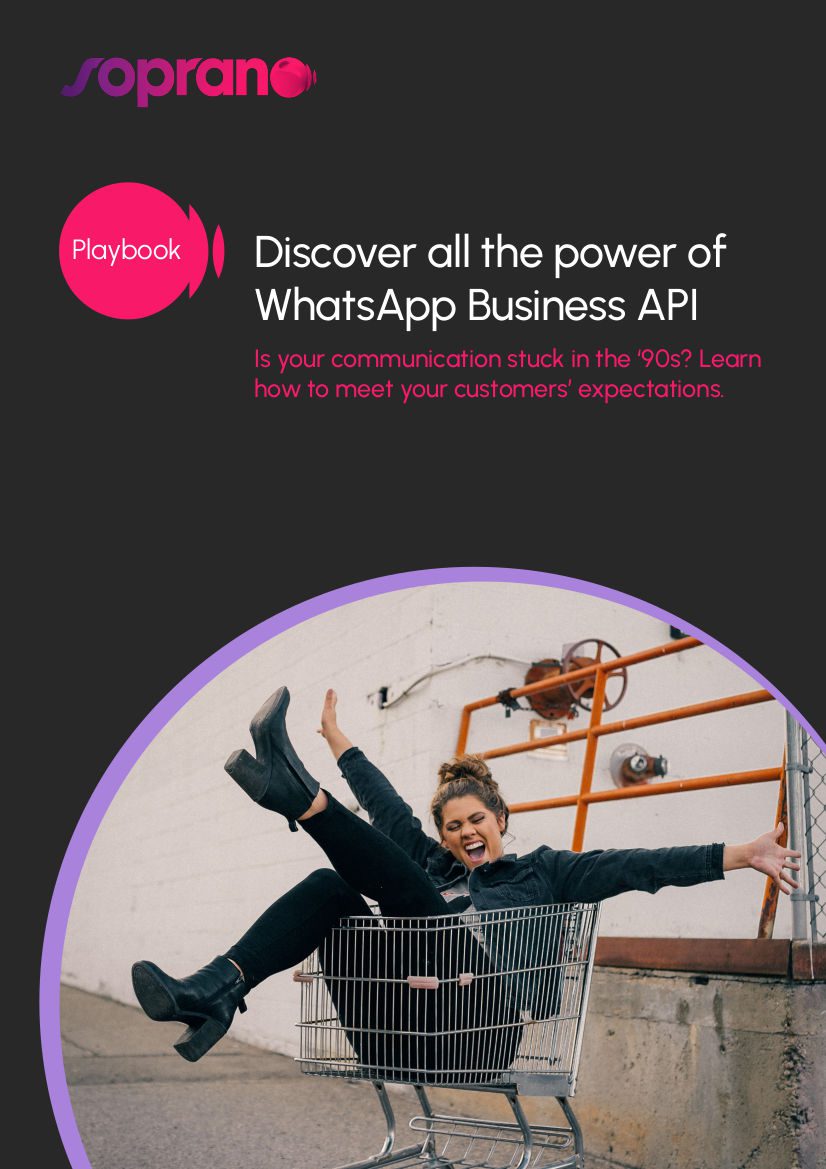 Did you know that 94% of people would choose a company after a good experience? In recent years, mobile communication channels such as WhatsApp, SMS and RCS have become fundamental pieces of enhancing the customer experience.
The mobile channel that makes the difference is WhatsApp Business. Its worldwide popularity and unique features, such as bi-directionality and automation, help businesses to achieve great results and reduce their staff workload.
Download our WhitePaper now to discover how WhatsApp is revolutionizing business communication.
In this Whitepaper, you will learn:
Statistics about WhatsApp for Business.
Why companies should invest in WhatsApp API.
The importance of Customer Experience.
SMS vs WhatsApp as business communication channels.
How to implement WhatsApp Business API.
Fill out the form to download "Discover the power of WhatsApp Business API"