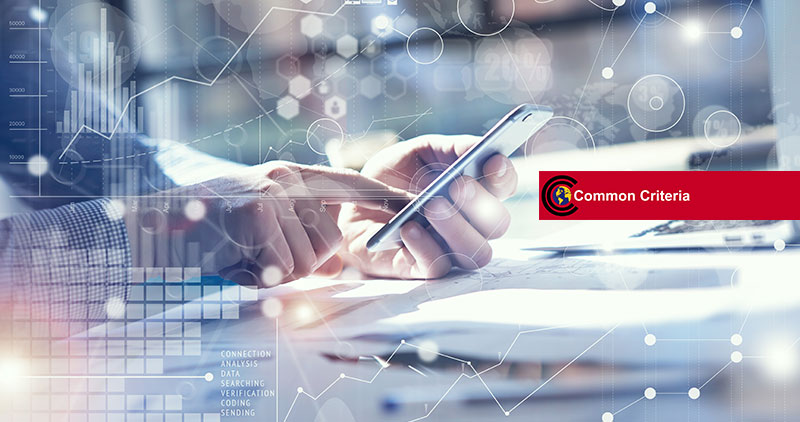 (14 October, 2016) Australian designed enterprise messaging app, Soprano GAMMA, has gained rare international certification for its high levels of security and encryption.
The Soprano GAMMA v3.0.9 app joins an elite band of technologies that have achieved the internationally recognised Common Criteria certification* following independent evaluation by BAE Systems, a licensed laboratory and leading global cyber security firm.
Common Criteria
Common Criteria is the international ISO standard (ISO/IEC 15408) to assess the security and assurance of technology products.
The certification is recognised by some of the world's top security organisations including the USA's National Security Agency (NSA) as a part of the NIAP, the Australian Signals Directorate (ASD) and the UK's National Cyber Security Centre (NCSC), a division of the GCHQ .
GAMMA was developed by Soprano Design, Australia's award-winning global software design firm. Soprano partners with international mobile carriers including Telstra, Starhub, AT&T and Vodafone, to create smarter ways for their extensive enterprise and government customers to use their network.
Rise in A2P Messaging
Its innovations and carrier partnerships have over the last two years delivered Soprano revenue growth significantly above the estimated application to person (A2P) industry growth of almost 8 per cent per annum. The estimated growth by IDC suggests A2P will be worth $US34.2 billion by 2019.
The GAMMA app runs on Soprano's Mobile Enterprise Messaging Suite (MEMS) that is used across a range of industries including finance, government, healthcare, logistics & transport, education, retail, energy, mining and by some of the world's largest hospital networks, postal services and banks.
It includes adaptable workflow mobile forms and is well suited to organisations needing secure, confidential communications including hospitals, government and financial institutions.
Soprano is behind more than 2 billion alerts people receive around the world from businesses and governments. These include messages to tell people their tax return is due, deliver exams results (i.e. the HSC), advise that a parcel is ready for pick up or will be delivered later that day, or to alert them to changes in a flight due to bad weather.
Soprano Design commented that they were not taking a 'faith-based' approach to security.
"We're investing proactively in R&D to ensure that the GAMMA user community has best-practice security,"

"Business is increasingly using mobile for communications and we know those communications contain sensitive information such as intellectual property, classified legal documents, medical reports, investment intelligence, and other financial information."

"With such high level standards GAMMA is favourable for security conscious businesses and acceptable for use by British, US and Australian governments and intelligence units."
GAMMA's security features include multi-level encryption, PIN protection and a range of new capabilities such as enhanced group mobile chat messaging for business, vanishing messages and remote wipe, as well as multimedia picture and audio clip messaging.
The company said IBM's The Economics of IT Risk and Reputation report from 2013 says a minor security disruption can cost $1 million plus in operational, financial and reputation loss.
"Costly security breaches can cause severe disruptions and data loss and this underlines the urgent need for companies to secure their mobile messaging ecosystem,"
For more information: Peter Laidlaw, Lighthouse Communications on 02 8262 8989 or 0419 210 306
*Common Criteria Evaluation Assurance Level 2 Augmented (EAL2+). Common Criteria certification addresses all facets of the technical solution from the Access Control to the cryptographic key word generation, authentication, user identity, and auto trails.
About Soprano Design:
Founded in 1994 in Sydney, Soprano Design is an award-winning global provider of enterprise communications. Soprano's powerful cloud-based mobile communication platform (MEMS) is changing the way enterprises and governments around the globe do business. An array of smart applications and programmable interfaces, integrated using little or no code, enables organisations to automate communications (and audit all interactions), to be more productive, and make life easier and safer for their customers. Today, through its offshore growth strategy, the majority of Soprano's revenue comes from outside Australia. The company was recognised in the 2014 and 2015 Australia's Deloitte Technology Fast 50 and in the 2015 Deloitte's Asia Pacific Technology Fast 500.