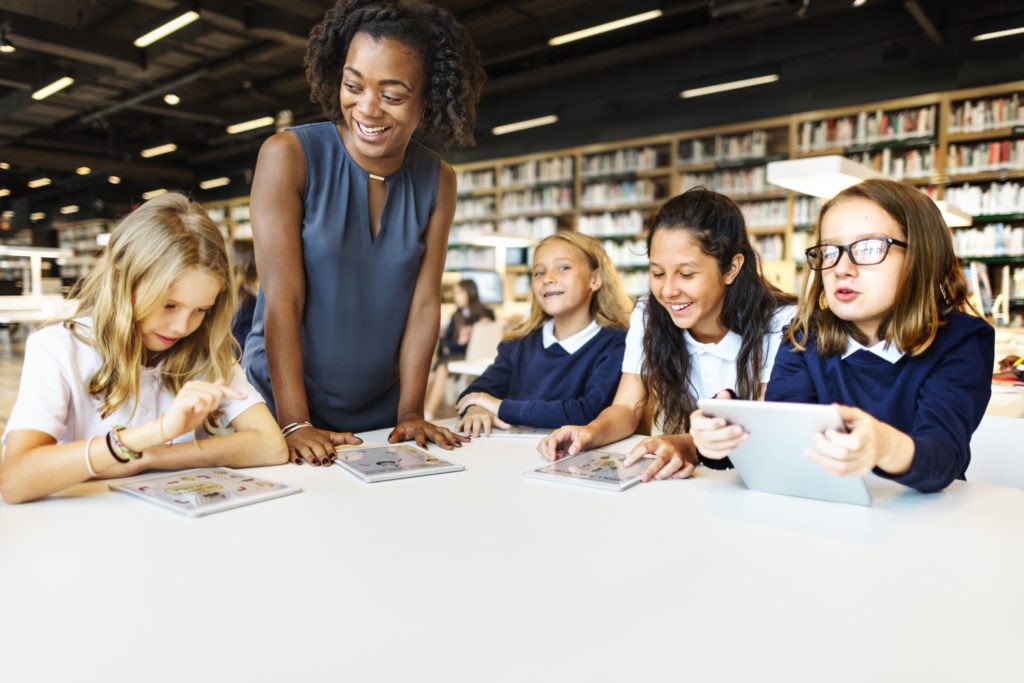 Our Founder and Executive Chairman, Richard Favero recently shared his insights into the vital need for secure communication in education, in Education Central.
Disruptive technologies like Artificial Intelligence (AI), collaboration tools, and cloud-based services are becoming the 'norm' in today's digitally enabled classroom. In fact, the Edutech market in New Zealand is expected to grow significantly as schools adopt the new digital technologies curriculum from 2020. Tertiary providers are also pushing forward with their own digital transformation strategies, to ensure campuses remain market competitive.
In many classrooms where technology has been successfully introduced, we're seeing a much more collaborative environment, where students are being actively encouraged to develop future-ready skills such as problem solving and critical thinking. Likewise, tech savvy parents have increased expectations, wanting online updates and access to information from schools in real time. Interactive sharing apps like Class Dojo are becoming the 'new norm' for parents to keep updated on news from their child's classroom in a secure environment.
Why secure communication is mission critical in education
Increased consumer accessibility to cloud-based services has set new expectations for schools to provide anytime, anywhere access to information like timetables, lesson notes, and enrollments. There is also a growing need for immediate and interactive mobile communications to reach larger groups of people, such as emergency notifications (including lockdowns or evacuations) and broadcast alerts to students, parents, and teachers (such as reminders and confirmations or school closures).
Trusted Mobile Interactions – your essential checklist

✓ No code or low code for lower cost deployment
✓ Simple user interface for ease of use and training
✓ Enterprise-grade scale + platform volume
✓ Secure encrypted messaging – Application to Platform (A2P) and Person to Person (P2P)
✓ Global reach – an ability to grow with your business
When a message is mission-critical and involving large groups, it becomes even more vital for these institutions to ensure a secure and encrypted mobile messaging ecosystem, whether the message is a text only SMS or two-way IP messaging.
From parent-teacher interactions and crisis communications to broadcast alerts and e-learning, mobile communications and school instant messaging systems are supporting teachers and students through faster delivery of messages in a myriad of ways.
These include allowing students to anonymously report bullying, smarter collaboration between parents, teachers, and administrators, and efficiently managing time-sensitive communications for crisis preparedness.
The key difference in enabling trust in mobile interactions depends on a number of factors: did the right person receive the right information at the right time and at the right speed? Was this message sent and received in the right format and from the correct sender to achieve the desired outcome? It's these crucial factors that turn mobile interactions into trusted mobile interactions when you're dealing with a mass broadcast involving critical and sensitive information.
How today's educators are using trusted mobile interactions
One of Soprano's customers in Australia is a network of Catholic Primary Schools. They started using Soprano messaging software to improve parent to school communication for reporting student absences. Text messaging was selected as their preferred communications channel due to its greater reach and immediacy – 97% of SMS messages are opened within three minutes of being received.
Beyond its use for reporting absenteeism, other education providers are also realising the benefits of mobile messaging to support safety and crisis communications.
Within New Zealand, a major tertiary provider has recently started using a Soprano mobile messaging solution for business continuity planning. When activated, it broadcasts safety alerts to the Business Continuity Steering Team who then send out safety messages to their teams. Safety messages can vary from a generic safety message to reporting suspicious behavior or initiating a lockdown procedure. The IT team are now looking at rolling it out for their Student Management System where it will be responsible for delivering a range of messages from student reminders to notifications about exams.
Advice to help you prepare a rapid response plan
Collaboration between teachers, parents, students, staff, and administrators is complex and challenging. If you are putting a rapid response plan together, here's some practical advice to get you started:
Pre-configure the teachers/students list. You could have a list for your first responders, as well as a larger list of everyone in the school.
Communicate your policy to each person in school, if they are safe, instruct them to reply "SAFE" to the message they receive during the crisis.
When the incident begins, use your mobile phone to trigger your group/team SMS broadcast to your first responders to let them know a crisis has begun
Initiate a broadcast SMS to the entire list, and each person that receives the list will appear in the reporting tool as either "SAFE" or "No Response", You can also see whether the message was sent and/or delivered.
Remember, not all conversations are easy to have. When you are time poor, or in the middle of an incident, it's reassuring to know that the important messages you've sent have been delivered and read. Trusted mobile messaging can help create a culture of great communication within your school or campus.