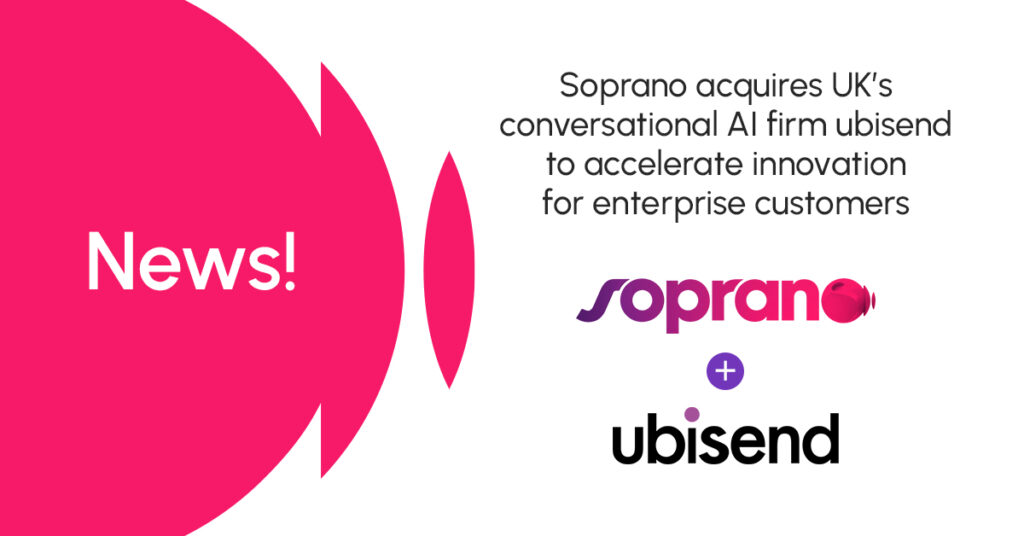 We don't have to keep a secret anymore! We have a renewed brand vision and a vibrant new look and feel. We love it! We can feel the renewed energy within Soprano, and we've honestly had a blast working on this.  
This comes at the best possible time for us. We've just announced the addition of the ubisend conversational AI chatbot platform and team.
That means Soprano will enable a new era of innovation and extend new Conversational AI capabilities of our globally successful Soprano Connect CPaaS solution.   
And we aren't finished yet!
Our customer promise is to help decode communication opportunities and to work collaboratively to unleash the potential of communication ideas. This benefits the world. We believe that as many as 80% of the use cases that are possible today haven't even been discovered yet.
We're going to work closely with our large enterprise and government customers to unleash this potential and enable our customers to deliver powerful and meaningful communications experiences to their customers, employees and citizens.
Stay tuned as we continue to make moves that energize and excite.