A growing trend away from consumer apps to secure messaging apps is about to get a significant global boost as some of the world's biggest software companies embed mobile payment platforms in their messaging applications.
Identity theft and hacking until now have been the main drivers for the enterprise and government sectors to move to secure messaging. But that is rapidly changing. And everyday transaction payment capabilities in secure messaging apps will be a key driver with the ubiquitous spread of the "app culture".
Soprano Design, a world leader in developing secure messaging technology, told the OTT Summit in Sydney the introduction of payment apps in everyday business by banks and credit card companies is going to accelerate the introduction by the mobile messaging giants.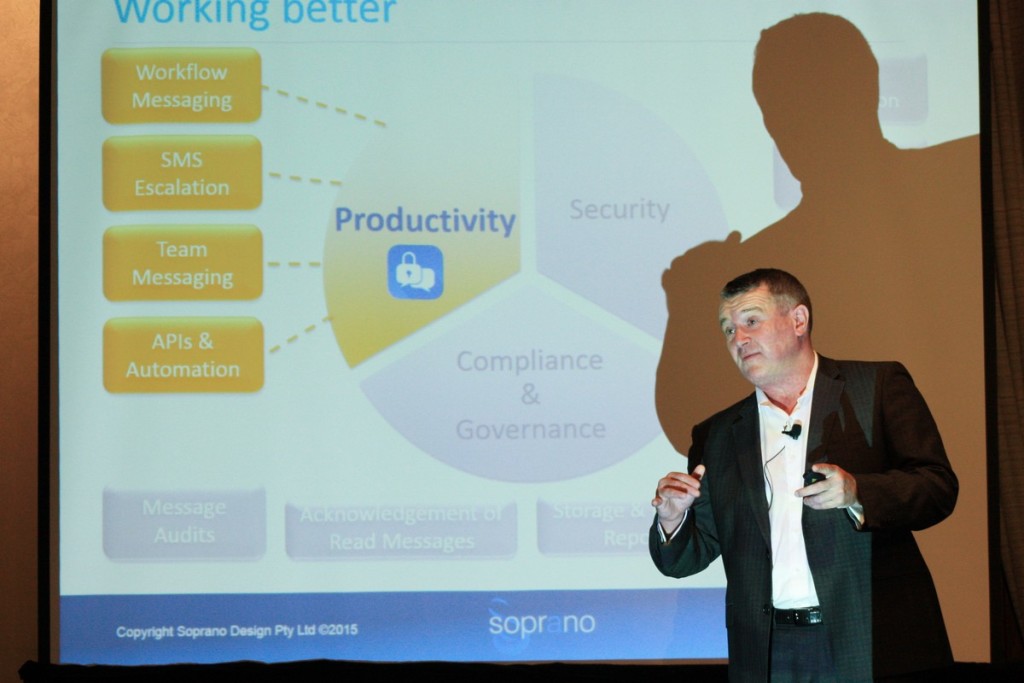 "In the history of mankind, the strategic landscape has not changed as quickly as it is at the moment and in this messaging space it's certainly accelerating," the company representative said.
"As one of China's biggest online companies, TenCent's WeChat, moves successfully into the mobile market, acquiring hundreds of millions of users, they've already introduced payment capabilities into the mobile apps."
He said the simple daily activities like paying for a coffee will be transacted using an app.
"I click the icon of the coffee shop as I would if I wanted to be friends with you, if we're just going to chat, and I can then pay for my coffee in the actual messaging app," he explained.
"They only launched it last year and they've got 200 million credit cards. Of 600 million, one-third have now put out their credit card, linked it to their messaging application and are using that to conduct transactions."