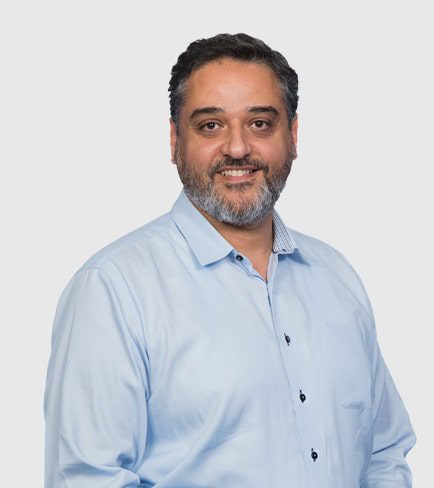 Mohamed Odah
Chief Technical Officer
As a technology and business leader, Mohamed leads Soprano's technology team in the successful execution of Soprano's global technology strategy. Mohamed oversees product development, platform expansion strategies, integration of new technology and service capabilities, and the design and delivery of innovative platform evolution along with solutions and services to support Soprano's rapid global growth into additional geographies and businesses.
Mohamed brings over 20 years of software engineering and technology leadership expertise in the messaging industry, and during his tenure with Soprano the company has evolved to become the leading mobile enterprise messaging and application infrastructure provider globally with 15 international MNO partnerships in 5 global regions. His technical leadership has enabled Soprano to continue increasing its scale of global operations in ANZ, Asia, Europe, North America and LATAM.
Mohamed was one of the original lead Software Engineers and Architects of the award-winning Soprano Mobile Enterprise Messaging Suite (MEMS) product, which has since further evolved into Soprano Connect, a world-class Communications Platform as a Service (CPaaS) platform used by Forbes Global 2000 customers on five continents. Mohamed developed a strong reputation for delivering enterprise messaging applications that delivers high availability, performance and security as well as delivering scaling products to meet enterprise customer requirements worldwide.
Prior his CTO role, Mohamed spent three years as Soprano's VP of America Sales and played a leading role in establishing Soprano presence and expansion in the US, and launching and growing the Soprano MEMS product in the US enterprise market, a seminal accomplishment in Soprano's company history.