Engaging your customers through mobile interactions
Watch this on-demand webinar for insights into CX and Customer Engagement. This is a recorded webinar from the APIDays 2021 event with Robin Ng (SVP Partnership of Soprano Design) and Matthew Rawbone (Asia Regional Sales Director of Soprano Design)
Category:
Enterprise Solutions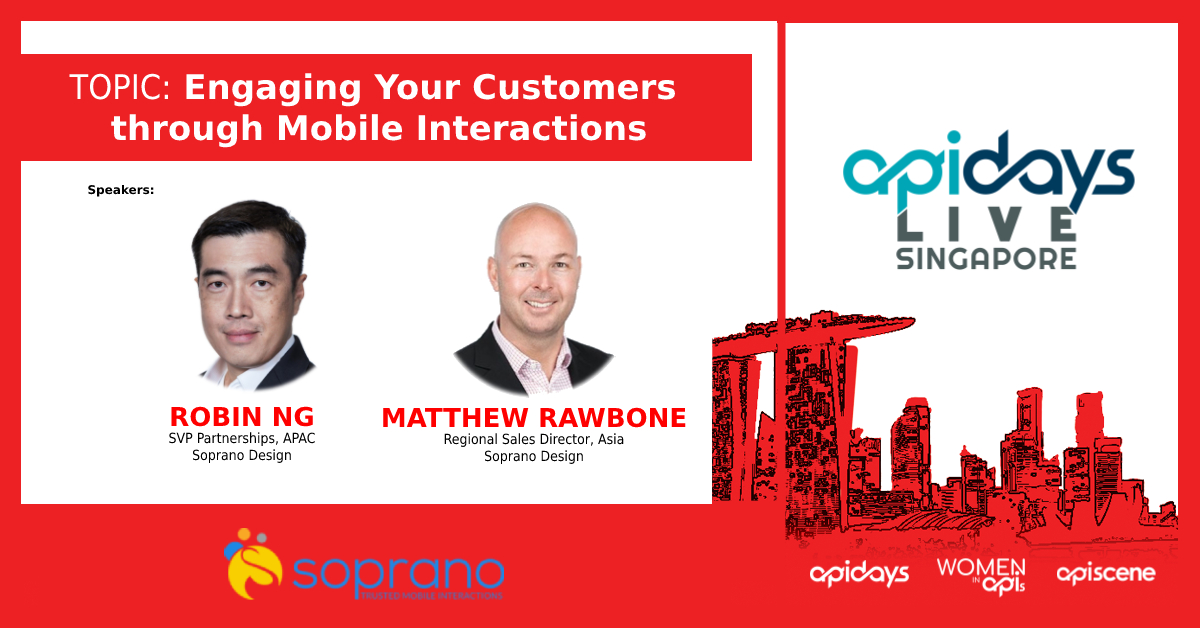 Fill the form to watch the on-demand webinar!
"Customer Engagement" is often treated as a vague buzzword for businesses. The reality, though? Engagement can be both measurable and actionable. Customers are tired of tuning out sales pitch after sales pitch. This means you need to look at ways to reach them effectively and mobile interactions are one of them. Join us Soprano Design's Robin Ng and Matthew Rawbone where they will be sharing the future of customer engagement, building rewarding consumer relationships via mobile interactions, and our live customer success stories.
Read our blog on The Growing Role of Digital Communication in Customer Service