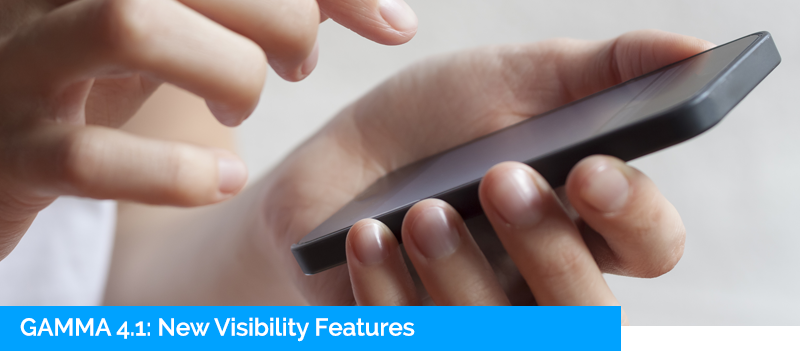 New Visiblity Features for Secure Messaging
Now you have the power to decide when your GAMMA messages are deleted
How many times do you wish you could delete your sent messages remotely because they contain sensitive information or you simply need to delete all sent items? GAMMA 4.1 now comes packed with a new security visible feature for P2P communication so you can remotely wipe the messages you have sent within the app.
Here's how GAMMA 4.1 makes your P2P coversations more secure
1) Message expire: with GAMMA 4.1, you can define when a 'sent' message will be deleted from both the recipients' and application – just set an expiry rule before sending your message, and your message will be deleted by the expiry criteria.
2) Remote wipe: you can also delete already 'sent' sensitive information from the receiving devices remotely – giving you more control over the information you share.
Additionally, GAMMA 4.1 includes user experience improvements, allowing the user to use the native keyboard of the operating system to enter the password.
NOTE: GAMMA 4.1 will be available for iOS version 9 and later, and Android KitKat 4.4 and later. Previous OS versions won't be able to download and install the GAMMA 4.1 version.