How Mobile Technologies Are Reshaping the Future
Learn how mobile technology is drastically reshaping business strategy as more companies realise the potential of a mobile-first approach.
Category:
Mobile Messaging
Subject:
Digital Transformation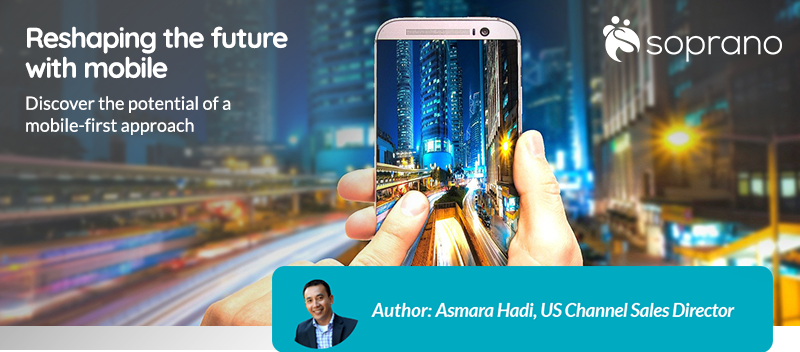 Mobile technology is drastically reshaping business strategy as more companies realize the potential of a mobile-first approach.
Leading businesses today are leveraging mobile technology to link employees, vendors, partners, data, and products, as well as interact with customers on the move.
Here is how a mobile-first strategy not only drives growth, but also enables organizations to remain competitive in the face of changing market conditions.
The evolution of mobile communications
The transformation of wireless network capabilities via 4G technology has enabled data transmission and mobile end-user access to occur in near real-time.
In every industry, businesses today are using mobility solutions to capture information that is then used to deliver data, products and services, including geolocation-targeting, barcode captures, audio, video, and authentication.
One example of this is Google Maps' use of GPS technology to conduct location analysis and targeting, making the travel experience more personal. If a user happens to drive through a neighborhood that piques their interest, they can easily request a display of available restaurants in the vicinity.
The opportunities of mobile technologies
The use of mobile technology has proven to be one of the most effective methods of business expansion.
Mobile communications offer organizations global reach when building a brand. It allows a business to receive instant customer feedback on new products, and execute marketing and promotional activity instantly through social media platforms.
For eCommerce businesses especially, the advantages are enormous. The ability to purchase lies at their customer's fingertips. Buyers can be updated via text message on when their merchandise will arrive, and notified of sales or offers directly to their phone.
With growing numbers of the population now dependent on smartphones, businesses must consider adopting responsive designs for a mobile-friendly website. There are more mobile users than desktop or laptop users, it's easy to share with other social media platforms, and it offers a better, more convenient user experience.
Overcoming business challenges with a mobile-first strategy
In the midst of COVID-19, mobile-first companies have been able to continue operations effectively despite the challenges of the pandemic. Those that weren't prepared have faced roadblocks and found themselves unable to engage with their audience in a market that changed almost overnight.
Many retailers, for example, have suffered inventory issues and high-volume cancellations because they did not have a fully integrated mobile system with their supply chain.
To navigate these challenges moving forward, enterprises must have a fully integrated mobile CRM that includes AI with personal data to capture buying behaviors, as well as inventory control and quick and easy payment processes inbuilt for their supply chain.
Soprano's new interactive communications solution
Through our CPaaS capabilities, Soprano's Interactive Messaging Solution allows organizations to go beyond the simple text message and improve engagement rates with customers, employees and partners.
Our rich and compelling mobile design enables an interactive, two-way messaging experience via an easy to use drag and drop editor.
It's time to start building better, more meaningful connections between your company and your customers and employees to increase trust and improve satisfaction and loyalty.