Report
Building a Retail Customer Engagement Strategy to Improve Sales and Brand Loyalty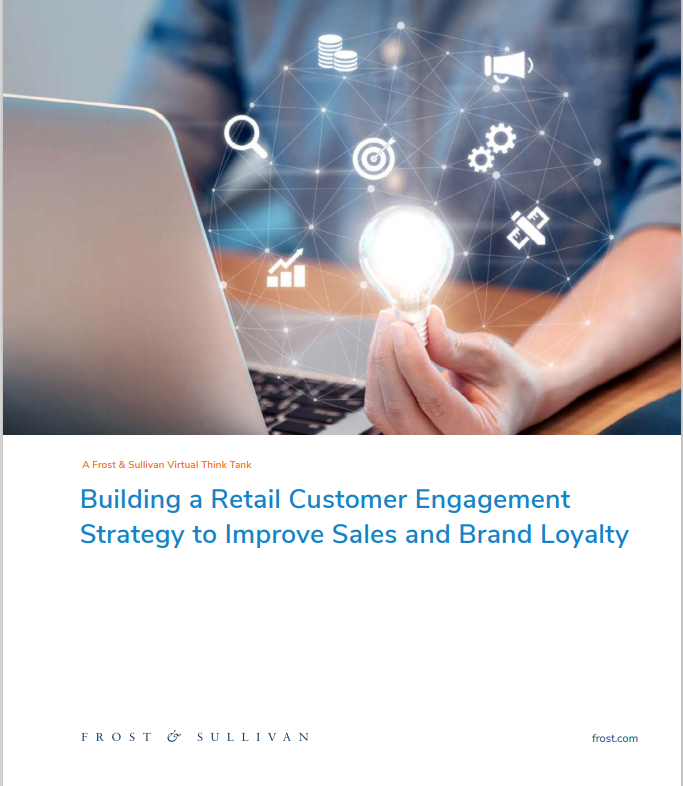 When the pandemic hit, companies in the retail sector had to make a dramatic shift to leveraging digital technologies to engage customers who could no longer shop or purchase goods and services in person.
Frost and Sullivan, along with Soprano Design, recently convened a discussion with retail leaders to learn how their organizations made the pivot from in-person customer interactions to online and digital, and the role of CPaaS technologies in that transition.
Download the report to learn:
Rethinking the customer experience and engagement

Turning digital transformation from necessity into strategy

Key takeaways for the retail sector
Fill out the form to download Frost and Sullivan's "Building a Retail Customer Engagement Strategy to Improve Sales and Brand Loyalty" executive summary.