HR Chatbots Case Studies – How Human Resources Use Conversational AI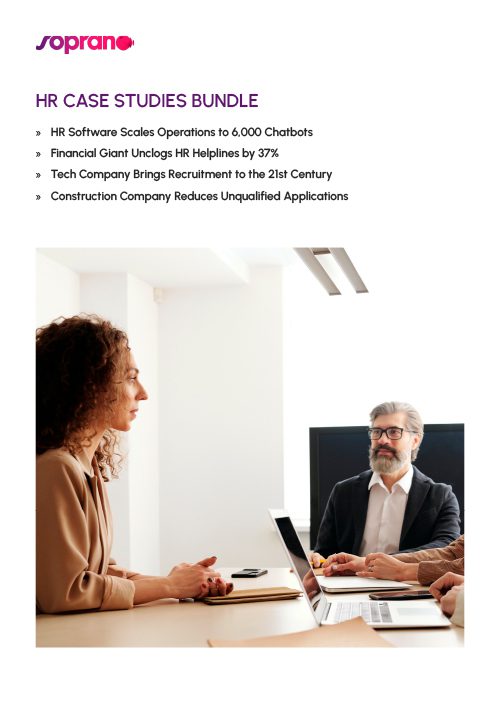 You will learn about real-life HR chatbot examples:
» HR Software Scales Operations to 6,000 Chatbots.
» Financial Giant Unclogs HR Helplines by 37%.
» Tech Company Brings Recruitment to the 21st Century.
» Construction Company Reduces Unqualified Applications.
Fill out the form to download the HR Chatbot – Case Studies Bundle