Using Mobile Messaging to Improve COVID-19 Vaccine Deployment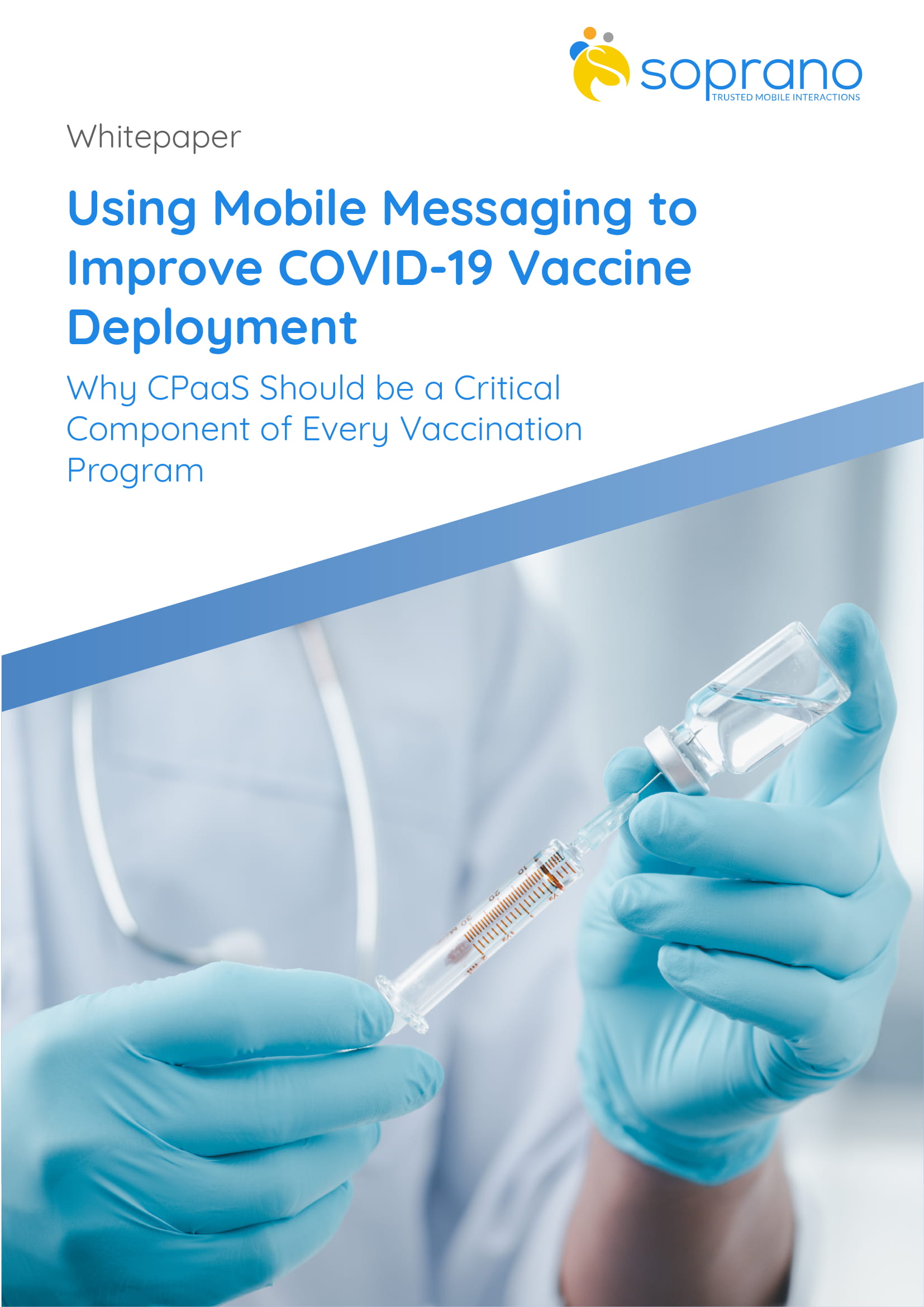 Trust and engagement. Two key elements to ensure the success of COVID-19 vaccination programs.
In this new whitepaper from Soprano Design, you will learn how using mobile messaging to create trust and engagement can be a critical success factor in deploying the COVID-19 vaccine to the largest number of people quickly and effectively.
Download the paper to learn:
How mobile messaging has been used to increase the success rate of vaccine programs in traditionally underserved populations
Why mobile messaging will be a critical tool for monitoring vaccine recipients
Which mobile messaging functionality will be most critical to implement a program of this size and scale.
Complete the form to download the white paper