Trending Mobile Fraud Schemes and How To Protect Against Them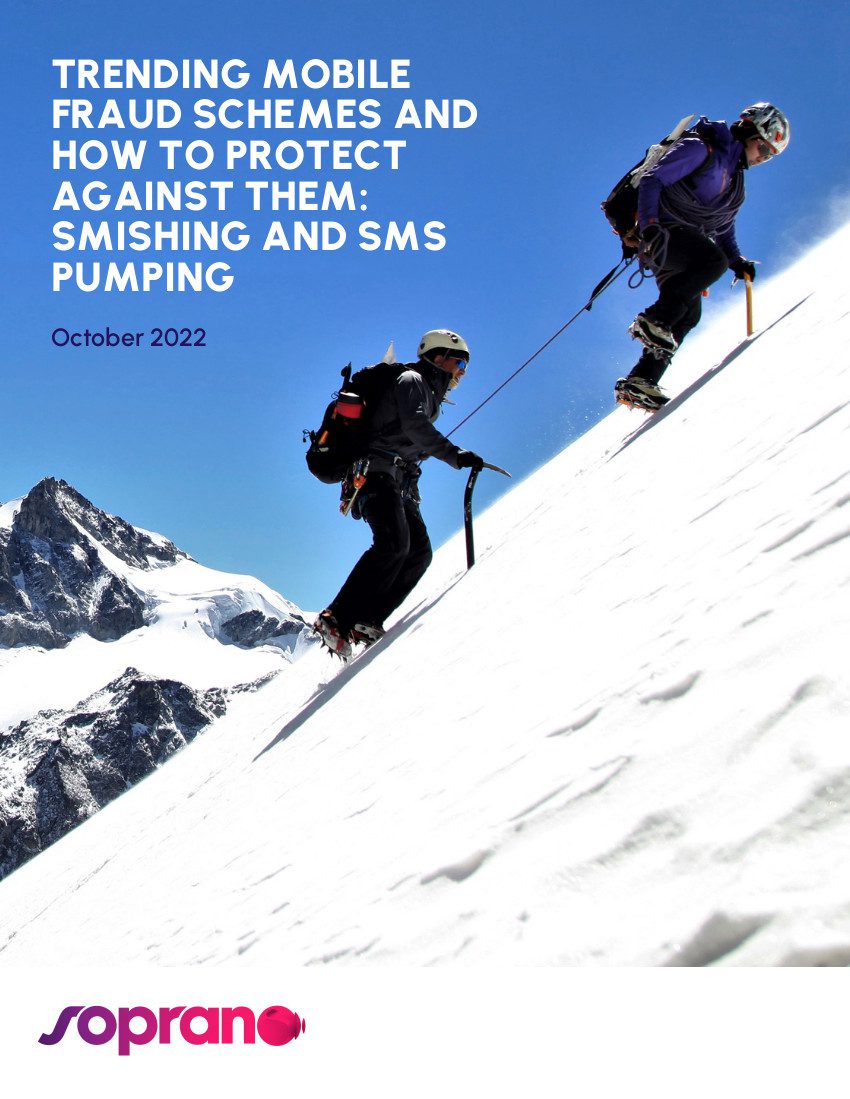 Smishing and SMS Traffic Pumping have massively gained in popularity.
Regardless of who might be burdened with the consequences, senders, providers, authorities, and end recipients must work together to prevent and defend against them proactively.
In this security brochure, we dive into these mobile fraud schemes and explain how you can protect your organization to avoid costly consequences.
Download our Brochure now to learn how a secure CPaaS platform can help you prevent mobile fraud schemes.
In this briefing:
Fraud Alert: Smishing
Tools to Protect Your Audience From Smishing
Fraud Alert: SMS Pumping
How to Prevent an SMS Pumping Attack
Soprano Connect Security Features Summary
Fill out the form to download "Trending Mobile Fraud Schemes and How to Protect Against Them"