Interest in cybersecurity isn't limited to technical types. In fact, the King of Spain himself sought out Sitmobile co-founder Marc Bonavia at Mobile World Congress 2015 to chat about how Sitmobile and Soprano products protect privacy and secure data.
That interest didn't go unnoticed; Spanish newsmagazine ABC wrote an article about it that we've translated below. You can check out the original Spanish-language article on ABC's website.
The King is Interested in Cybersecurity
It's a generational issue. He knows what he's talking about.
Marc Bonavia, Sitmobile founder, is a good example of the new generation of entrepreneurs in our country who's under the umbrella of mobile technology.
Sitmobile, a dedicated business to provide communication solutions to enterprises, was one of the firms to which King Don Felipe paid the most attention yesterday during the opening of a Mobile World Congress (MWC) that goes way beyond all records.
Bonavia, whose company is now associated with Australian company Soprano Design, chatted with Don Felipe on one of the key issues in the mobile revolution, cybersecurity. The king was interested in Marc's company and enquiring about specific aspects as sensitive as confidentiality in communications.
The King's questions reflect his expertise on the matter, explained Bonavia to ABC.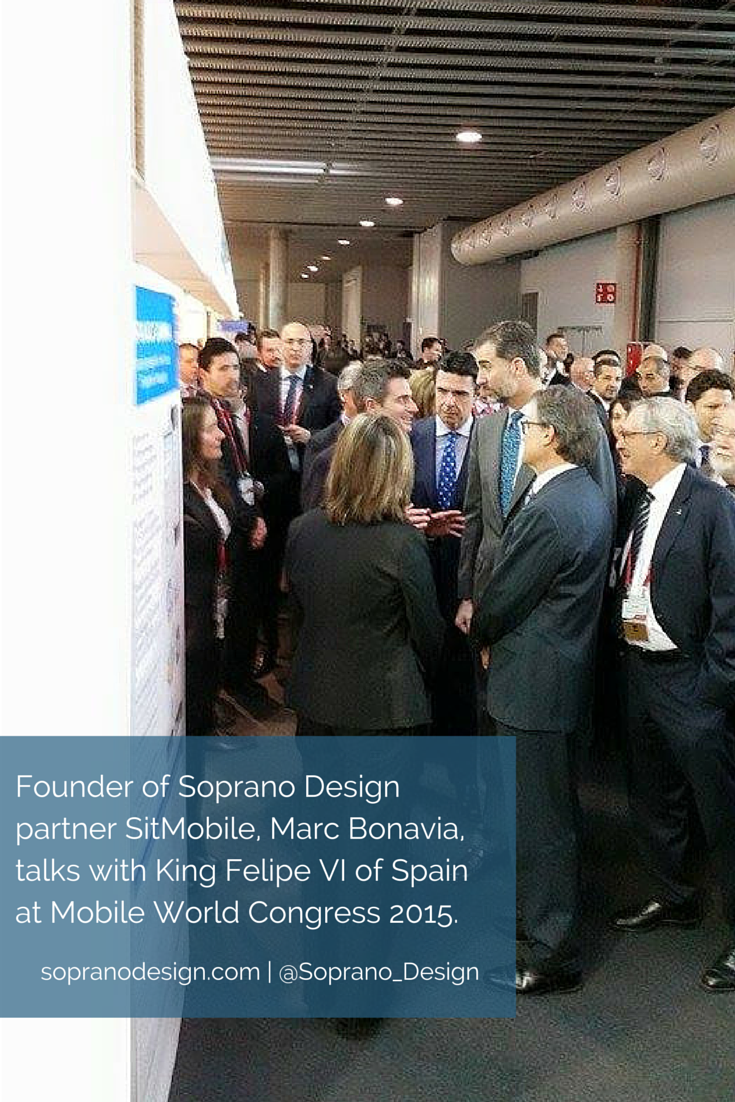 Sitmobile has a presence at MWC inside the Catalonia pavilion, close to the Spain and Mobile World Capital Barcelona (MWCB) pavilions. Those pavilions, crowded since early morning, were one of the stops the monarch made during his visit yesterday.
Besides companies like Sitmobile, others such as Vidsigner and Xopik Eyetok were examples of local initiatives with global aspirations. Clearly, people are starting to investigate the mobile ecosystem, especially with large consolidated companies such as telecom operators Orange, Vodafone and Telefonica—the three visited by the King.