Soprano Connect: Control Your Corporate Communications
For communication to be meaningful we need the right information in the right format at the right moment. Soprano connect is a suite of tools for Designing and controlling omni-channel communication experiences.
Subject:
CPaaS Channels, CPaaS Platform
When we think about messaging, our minds jump to the messages we receive daily. But there's more than what shows up on our mobile phones.
At Soprano, we know that communication orchestration is as important as control. That's why our CPaaS platform, Soprano Connect, has a wide range of tools for controlling mobile communications.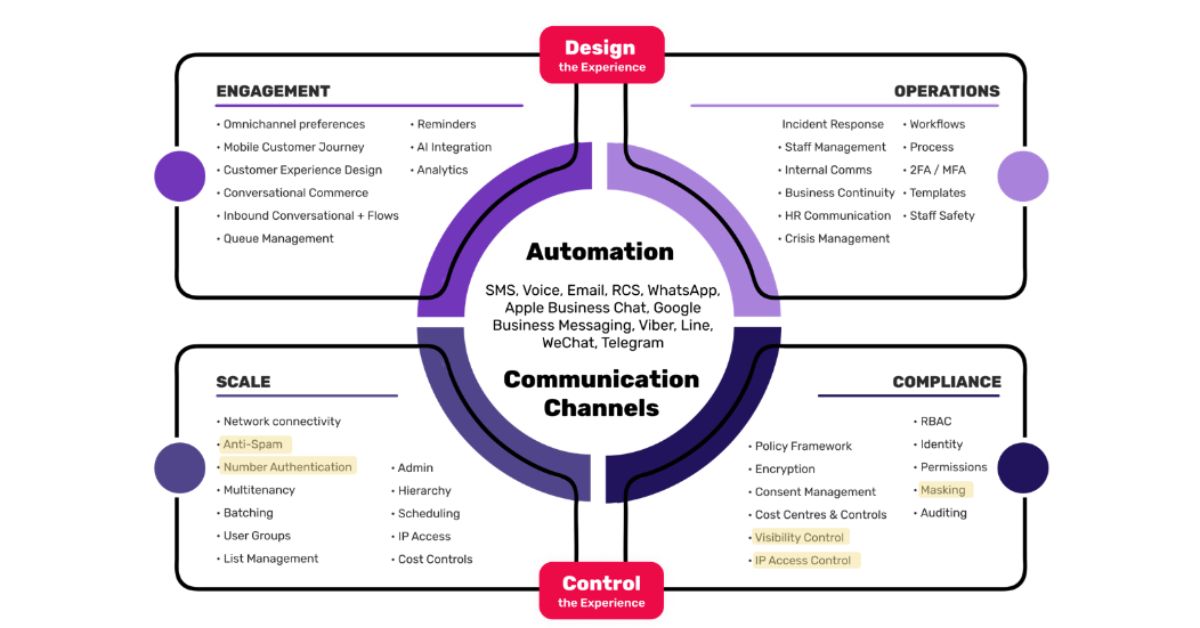 Tools for scale:
Network connectivity.
Anti-Spam.
Number Authentication.
Multitenancy.
Batching.
User Groups.
List Management.
Admin.
Hierarchy.
Scheduling.
IP Access.
Cost Controls.
Tools for Compliance:
Policy Framework.
Encryption.
Consent Management.
Cost Centres & Controls.
Visibility Control.
IP Access Control.
RBAC.
Identity Permissions.
Masking.
Auditing.
For nearly 30 years, leading enterprises and organizations worldwide have trusted our globally tested CPaaS platform because it makes control easy and gives them the confidence that their communications are compliant and secure as they are engaging.
Ready to unleash your full communication potential?