Soprano Design has acquired SITmobile — the leading Spanish and South American provider of mobile messaging solutions — to form the largest business of its kind in the world.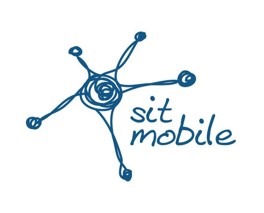 SITmobile is the leading Spanish and South American service provider of enterprise mobile messaging solutions. SITmobile provides push strategies to meet marketing needs, optimize communication processes, and exploit business opportunities.
"By bringing together these fantastic Soprano and SITmobile teams, who operate in the most dynamic markets in the world, our innovation capability is dramatically enhanced." Dr. Richard Favero, executive chairman and founder of Soprano Design
"This acquisition caps off an incredible week for Soprano Design," said Favero. "Not only are we celebrating our 20th anniversary, we've doubled the size of our company and now are the largest enterprise mobile messaging software company selling to mobile network operators globally.
"Not only that, but our technology was just named the best enterprise software app in Europe in the 2014 Appsters Awards in London and our company was named to the Deloitte Fast 50 as one of the fastest growing companies in Australia."
We're excited to welcome SITmobile's founders to our executive team. Enric Solé will become the Vice President, LATAM, Soprano Design, to continue to grow markets in South America, while Marc Bonavia will become the Vice President, Europe, Soprano Design, to further grow and integrate SITmobile with Soprano across Europe.
What this means for SITmobile customers
With our new footprint in Spain, Brazil, Colombia, and Chile, we'll be delivering our award-winning Soprano Mobile Enterprise Messaging Suite (MEMS) and the secure mobile messaging application SOPRANO GAMMA.
"Scaling up with Soprano allows us to increase our rhythm of growth in other countries while maintaining our commitment to servicing local needs." Marc Bonavia, SITmobile co-founder
What this means for Soprano customers
In turn, the SITmobile messaging platform will be made available to Soprano Design customers to deliver rich multi-channel marketing campaigns, escalation management, emergency communications and business process automation.
We'll also be using our new geographic footprint to target new markets and verticals.
"Our deal with Soprano allows SITmobile to take its technology and expertise, developed in the Spanish and South American markets, to the UK, US, Northern Europe, Asian and Australian markets," said Enric Solé, co-founder of SITmobile together with Marc Bonavia.