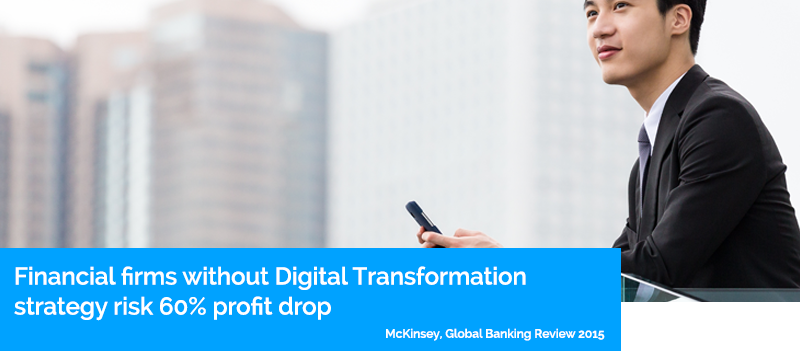 Digital Transformation in Finance
The world of finance is undergoing a digital transformation.
From how we collaborate to how we engage customers, radical leaps in technology has revolutionised how we interact and communicate with one another.
A recent survey by the Hackett Group reported that 96% of financial institutions expect digital transformation to bring significant step-change improvement to performance and revenue.
So why is it that financial organisations continue to lag behind the times? According to Deloitte, only 42% of CFOs said their teams are familiar with emerging technologies.
Despite FinTech becoming a popular buzzword in the last 5 years, the financial services industry is still in the early stages of digital transformation. BCG claim that many finance organisations lack digital foundations such as eliminating workplace drudgery by automating processes and facilitating a digital workforce.
This complacency cannot continue. According to McKinsey, financial institutions will see profits decline 20%–60% by 2025 if they fail to evolve digitally.
But digital transformation isn't something a financial institution can simply plug in and switch on.
All too often, digital transformation initiatives fizzle out and companies perish, so how can you get started?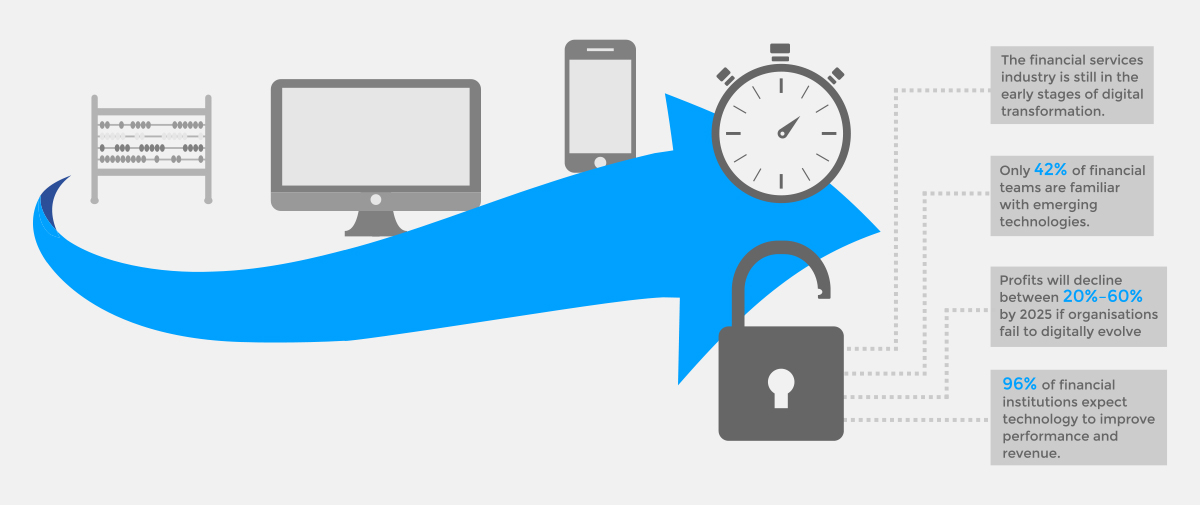 Create a Moment of Truth
Clearly, digital technologies have the power to immensely improve how we interact with one another.
At Soprano, we like to think of each interaction as a "Moment of Truth", a single event that determines the success or failure of an organisation's reason to exist.
When it comes to investing in technology, start with the customer by eliminating tedious communication processes to create a meaningful Moment of Truth.
Our innovative digital transformation solutions alleviate the pain points many financial institutions face to engage and delight their customers and deliver exceptional experiences.
Are you ready to unlock your digital transformation strategy and create more meaningful relationships with your customers?