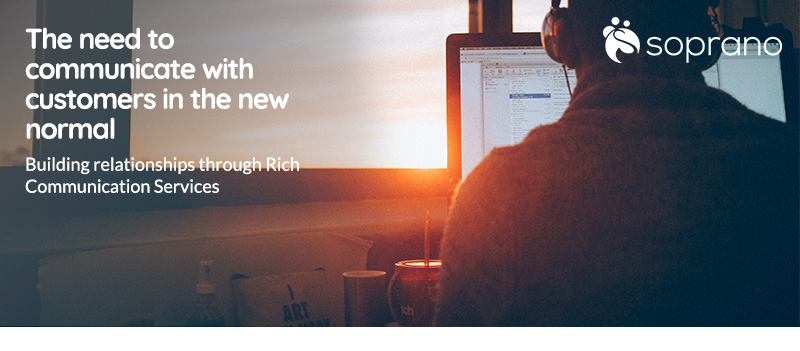 Soprano Design's enterprise messaging platform, Soprano Connect provides a variety of communication channels such as SMS, Email, IP Messaging, Voice and WhatsApp. Most recently RCS, otherwise known as Rich Communication Services has been added to the portfolio.
The updated platform now gives businesses and government organisations the option to reach out to key stakeholders using RCS, providing an engaging, seamless messaging experience.
Our Founder and Chairman, Richard Favero spoke with CFO Tech, "Operating in a world that keeps us physically isolated, means our need to communicate to maintain and build relationships or deliver mission-critical information has never been more important". In the article, Richard continues to discuss how important enterprise messaging is in the new normal, in a time of remote working and social distancing, even once lockdown restrictions begin to ease.
The CFO article discusses the changes businesses are needing to make to survive in the new normal and how RCS is helping to fulfil the need for a more engaging mobile experience for industries ranging from retail and finance to healthcare and emergency services.