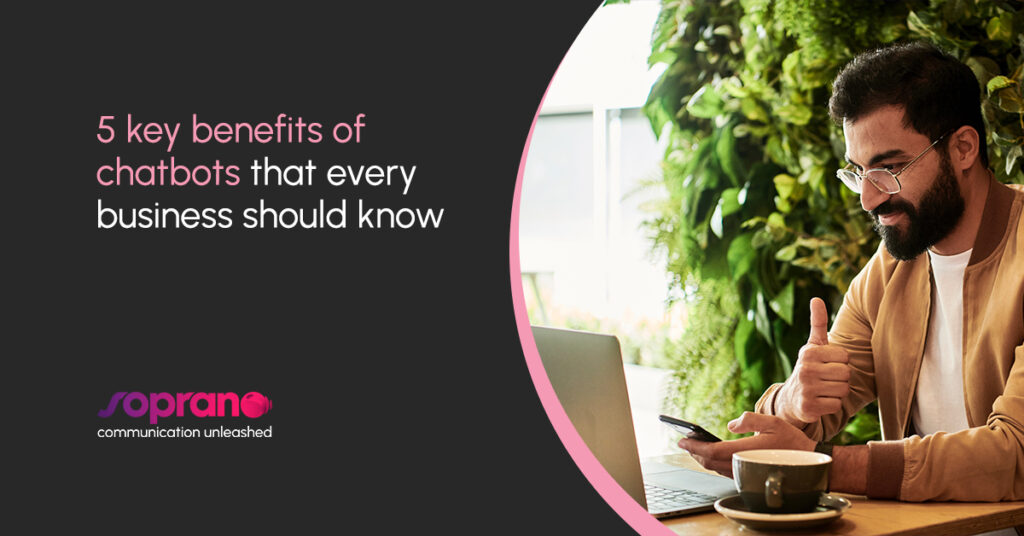 Technology changes our lives so fast that sometimes we don't realize that many of those fantasies we had years ago about the future are now a reality. Could you ever imagine having coherent conversations with a robot? Thanks to advances in Artificial Intelligence, chatbots are already part of our daily lives.
The benefits of chatbots are so many that no company wants to be left out. According to Insider, 40% of internet users prefer to interact with chatbots than virtual agents. That's because Conversational AI has the effectiveness of communication technology and the capacity to understand and replicate human moods and conversations. But let's not get ahead; we'll get to that later.
It's time to forget about set scripts and bounded responses. Now Conversational AI can process and collect customer interactions and information to understand the user intent and have complete conversations. That human touch with real-time and effective answers drives a personalized experience that boosts customer satisfaction.
The chatbot market is expected to grow from $2.6 billion in 2019 to $9.4 billion by 2024.

Insider Intelligence
The popularity of chatbots is increasing in major industries worldwide. Studies predict that Artificial Intelligence could automate healthcare admin tasks by 73%. In retail, the statistics are also impressive. By 2024, consumer spending on retail through chatbots will reach $142 billion globally.
The advantages of chatbots can benefit customer service and business marketing, sales, operations, and more. The combination of conversational marketing with mobile channels such as SMS, RCS, WhatsApp, and Google allows businesses and governments to be available for their customers, employees and citizens where and when they want.
Chatbots could save the healthcare, banking, and retail sectors $11 billion annually by 2023.

Juniper Research
Before explaining why to include chatbots in a business strategy, let's look at a quick list of benefits that everyone researching chatbots should know.
Benefits of chatbots for business
– Chatbots are great to improve the omnichannel customer experience.
– Chatbots enhance customer relationships.
– Chatbots boost customer satisfaction.
– Chatbots allow real-time and efficient communication at a lower cost.
– Chatbots increase sales and lead generation.
Why the benefits of chatbots are essential for your business
AI chatbots help you to deliver an omnichannel customer experience
Nowadays, the concept of "omnichannel" is a priority for most business industries. You know that consumers and citizens have more expectations about how and where they want to communicate and interact with companies.
People expect relevant content anytime and want to choose the format and device to receive the information and have conversations. Only one communication mistake can have an enormous impact: 51% of customers would not choose a company again after a bad experience, HubSpot says.
That's why an omnichannel experience is a perfect way to deliver a seamless CX and engage your customers. Why? Because an omnichannel strategy synchronizes all company's channels to give a consistent experience to customers throughout the different stages of the customer journey.
Chatbots are great to include in an omnichannel customer experience because they help businesses be 24/7 available and give support to clients on different mobile channels such as WhatsApp and Facebook Messenger.
Without a huge inversion, large enterprises and governments can guarantee real-time conversations and answer customers' questions across different channels.
Chatbots enhance customer relationship
Most businesses are relying on technology to drive more efficient customer experiences. It's a fact that automation presents better options and more accurate information that help customers to make easier decisions.
But we don't have to forget an important point: people want to feel that they are understood and that they can trust the company and service. Sometimes, they can miss the emotional and psychological support delivered by human beings.
Thanks to ai chatbots, businesses can complement the efficiency of communication technology with human support. Bots can have meaningful conversations with customers and citizens from start to finish, understand their moods and deliver appropriate responses to their questions.
With chatbots, it's easier to deliver the right information at the right time, which enhances customer relationships.
Chatbots improve customer satisfaction
Nothing is more important than keeping your customers happy. Because if you can't achieve that, I'm sorry to tell you that they will leave you without regret.
Customer satisfaction determines how well a company's product, service and capabilities meet its customers' expectations. It's a measurement that helps companies improve their customer loyalty and predict business growth and revenue.
79% of customer service leaders plan to invest in more AI capabilities over the next two years.

Deloitte Digital
Automation is a fundamental tool for improving customer satisfaction. It has great benefits both for businesses and customers.
Statistics say that conversational AI satisfies most of the customers. According to Statista, "more than 59% of consumers rated their AI customer service interactions at least an eight out of 10".
With chatbots, customers receive immediate responses and assistance in the mobile channel they prefer. Your customers will be more than satisfied with quick and effective answers and instant resolution.
Besides, you can use chatbots to do surveys and collect honest feedback. With a natural conversation, people can give you more detailed answers about their experience with your brand to improve your CX.
Chatbots increase sales
As we said before, investing in chatbots increases customer satisfaction and loyalty. That is something you will reflect directly on your sales and revenue. According to Bain & Company, a 5% increase in customer retention produces more than a 25% increase in profits.
There are two main reasons for that. The first one is that the longer a customer stays with your company, the more revenue you will receive. The second one is that customer retention means loyal customers, who will be the ones who recommend your company to others.
Also, chatbots are great for helping close a sale because they allow the company to react fast to customer queries and assist users when visiting the website or online shop.
Chatbots help companies to increase sales by 67%

Intercom
Chatbots are the perfect balance between automation and the human touch
The future of customer experience will be totally driven by communication technology. While it is true that technology has excellent results and will improve next years, it's also true that people want a combination between the efficiency of technology and the care only humans can provide.
Most people think that chatbots can offer simple responses and answers. But nowadays, ai chatbots can simulate a perfect conversation, give valuable recommendations according to customers' intentions, and understand their moods.
Conversational chatbots learn the phrases customers use and replicate them to provide more human interactions and create emotional connections with buyers.
Add AI chatbots and enhance your customer experience with Soprano Connect
Large enterprises and governments are focusing all their efforts on delivering an omnichannel customer experience. Thanks to communication technology, it's not difficult to achieve. Actually, Soprano Connect makes it quite simple.
Soprano Connect is a CPaaS solution that allows businesses to connect with their customers, employees, and citizens in the mobile channels people love, such as SMS, WhatsApp, RCS, Email, and more.
Thanks to our Conversational AI platform, you can deliver accurate information and have meaningful conversations with your customers when, where and how they want.
If you are interested in learning more about Conversational AI solution, our team would love to help you answer your questions. Just fill out the form and we will contact you!