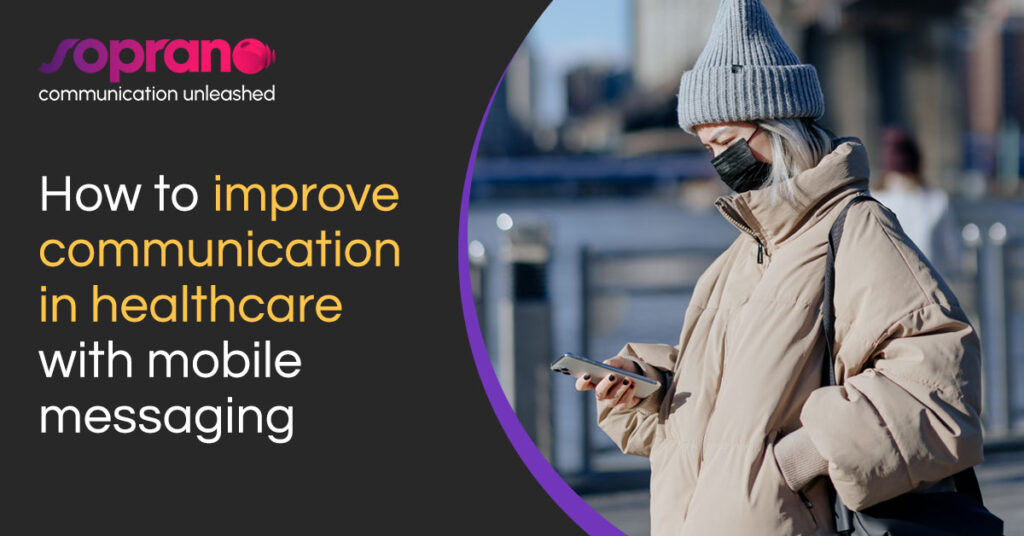 The pandemic exposed the need for improving communication in the healthcare industry. While people have more demands and expectations, changing how we design the patient experience is critical. In this article, you will discover how mobile messaging helps clinics and healthcare providers increase efficiencies and enhance the relationship between patients and doctors.
Sometimes, the patient experience is fragmented. Most people feel like a number instead of a unique individual. There are unnecessary steps, lead times between scheduling the appointment and having it, and poorly implemented and mismanaged incentives.
The truth is that there were some improvements, but healthcare communication is still the same as before the pandemic. Why it's this a problem? Because the way people interact with an organization has a lot to do with what people feel about it.
Why is mobile messaging the best option to improve communication in healthcare?
The answer is simple: patients prefer mobile messaging for receiving information. A recent study states that 80% of patients want to use their smartphones to interact with healthcare providers.
Did you know that 70% of patients will not answer a phone call from an unknown number? The majority expect to receive messages and alerts on the mobile channels they use most.
The healthcare industry must start reaching their patients and consumers in the channels they want. According to a study, US hospitals lost 12 billion dollars annually due to communication problems.
At Soprano, we have the solution: integrating omnichannel mobile messaging into the patient journey. A CPaaS solution is the best option to end frustrating processes.
Organizations that use a CPaaS solution are 98% more effective at getting users the information they want.

Forrester Consulting
With Soprano CPaaS, healthcare providers can interact and send information to their patients via SMS, WhatsApp, Voice, and more.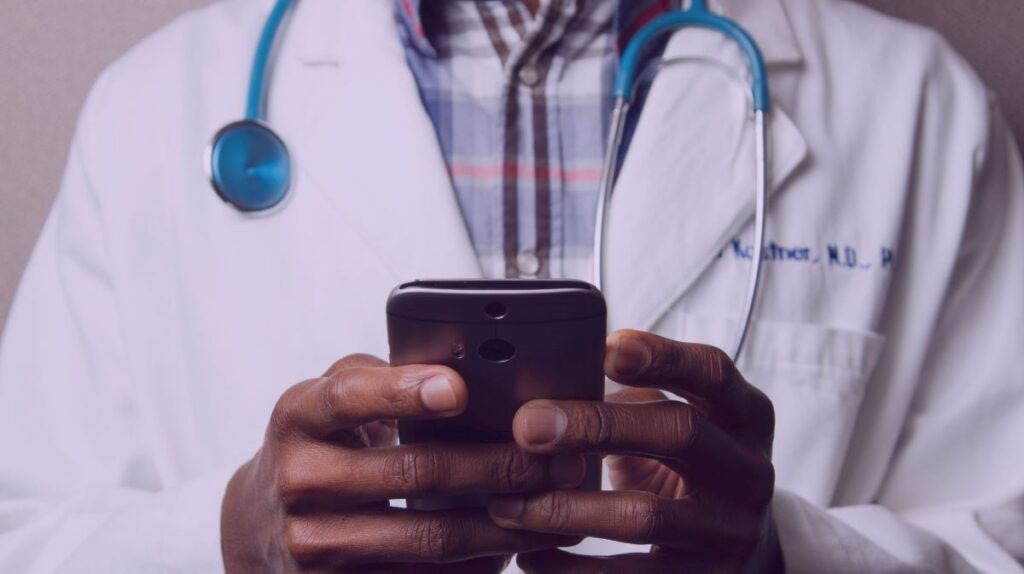 Benefits of mobile messaging in Healthcare
Having a unified healthcare communication strategy using mobile messaging saves time and money. The positive impacts of mobile messaging in healthcare are both for patients and doctors: improve no-shows, eliminate burnout, and help build a relationship between parts.
How is text messaging used in healthcare?
Coordinate staff communication
Integrating a secure mobile messaging solution improves communication with patients and enables doctors, nurses, and specialists to communicate during and after work.
Healthcare providers can create staff groups and send them shift offers via SMS. The candidates can accept or reject the opportunity by responding to the mobile message.
Improve emergency response
Being fast and efficient during an emergency is crucial in the healthcare industry. SMS is a great communication tool to be always prepared for different situations.
With a mobile messaging solution, healthcare providers can create contact groups and templates to deliver broadcast messages and view real-time reports during an emergency.
Reduce missed appointments
Healthcare organisations should forget about costly phone calls. Text messaging reduces 25% of missed appointments by reaching patients at the right time and channel.
Besides, mobile communication improves efficiency and reduces operating costs by automating processes. Giving a single office administrator the responsibility of calling all the patients manually is old.
With a mobile messaging solution, organisations can integrate their hospital scheduling and contact database to send automated patient reminders and confirmations.
Want to learn more? Fill out the form to download now our new Playbook about how to improve communication in healthcare.