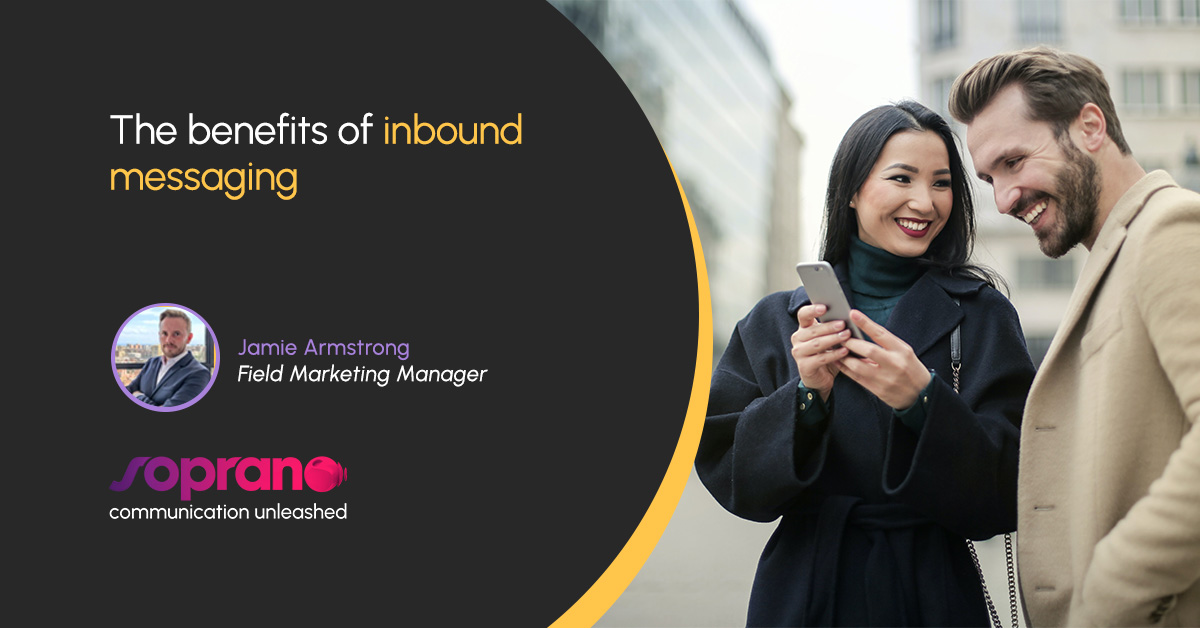 Business SMS is usually associated with outbound messaging – the process of sending staff and customer messages, notifications and reminders to their mobile devices.
However did you know that you could allow the same recipients to initiate conversations with your business via inbound messaging?
Here you can discover what inbound messaging is and how its integration can benefit your business.
What is Inbound SMS?
Text-in competitions are the most universal form of inbound messaging, in which you text a short code to a specified number to enter a contest.
This form of messaging is known as inbound, in which the user initiates the conversation through the use of a keyword, phrase or short code. It enables full two-way interactive SMS conversations between a person and a business, without relying on data or 3G networks.
Essentially, inbound messaging enables stakeholders to send a text message from their mobile devices directly to converse and engage with your internal business systems.
How it Works
Inbound messaging can be triggered through the initiation of keywords or short codes.
Let's take a deeper look into each to understand how they work.
Short Codes
Short codes are 5 digit numbers that messages are sent to. For example sending a message to 70707 generates an automatic response from the system, such as "thanks for entering our competition".
The main benefit to short codes is their length. The short number is usually easy to remember, so can be recalled quickly when they need to be used.
Keywords
Automated replies can also be generated from keywords. For example, sending the keyword STOCK to a number would generate an up to date record of the total number of inventory in stock.
It's important to keep keywords short and relevant to your business.
Putting Inbound SMS into Practice
For this scenario, let's consider a mobile worker reporting out of stock inventory from their mobile phone.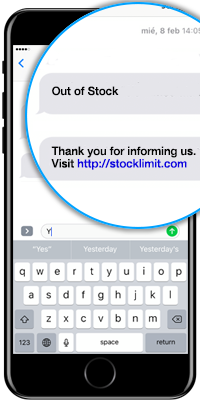 User texts "OUT OF STOCK" to phone number
System automatically replies with an SMS including a URL pointing to an inventory management website
Forwards to employee email inboxes
Forwards to an internal group list set up to monitor inventory reports
Archives in server and logs
Inbound Messaging Benefits
Mobile internet is more available than ever, however the benefit of SMS is that it enables users to send easy, spontaneous and immediate inbound messages from their mobile phone when 3G is not available.
Some of the benefits of inbound messaging include:
Enable inbound SMS campaigns to drive revenue and improve productivity
Easily send automated responses from your internal systems, such as stock inventory
Route keywords to the relevant areas of your business
Seamlessly integrate SMS with your existing systems to improve business operations
Manage all inbound messaging from an enterprise messaging platform that can be accessed anywhere
Allows multi-response campaigns for sophisticated inbound tactics
Access control (blacklist and whitelist filtering)
Getting Started
Want to talk more about how you can start reaping the benefits of inbound SMS for your business? Get in touch and a member of our team will help you get started with inbound messaging.