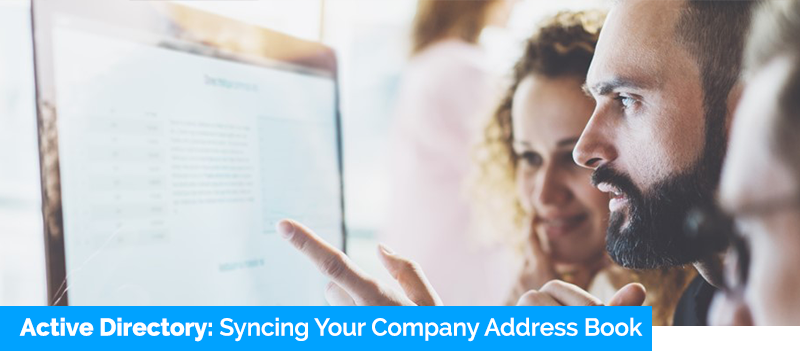 Managing contacts in our award winning MEMS platform just got even easier!
We're delighted to announce the arrival of the Active Directory Plugin , which seamlessly syncs your organisation's address book with MEMS for an enhanced messaging experience.
Whilst you still have full control over your contacts, the Active Directory Plugin continually works behind the scenes to import and update contact information from your company address book into MEMS, in a passive mode.
The good news? This is going to save you a lot of time because you will create or update your address book contacts only from your active directory side.
But, what is active directory?
Active directory is a central database of your company contacts and hierarchy.
The information within Active Directory is used to authenticate your contacts and maintain consistency with your organisation's hierarchy.
An example of Active Directory is employee information records, such as their name, role, department, email and telephone number.
Ready Your Communications with Active Directory Plugin
You can now benefit from the Active Directory Plugin by automatically syncing your contact database from your mobile messaging portal. Streamline importing contacts to send SMS, critical incident alerts (RapidAlert) and secure IP messages (GAMMA).
One time set up, quick and easy to use:

How the plugin will benefit you:
Quick and easy to set up – you only need to do it once
Accurately replicate the information and hierarchy within your active directory
Manage all of your contacts in one place
Easily manage and maintain large enterprise address books
Reduce the risk of error when manually importing contacts
Sync contacts automatically to create groups or teams for broadcast messaging
Ready-to-use with all MEMS modules: RapidAlert, WebSMS+, GAMMA
Want to learn more about the Active Directory Plugin? Contact us for more information.