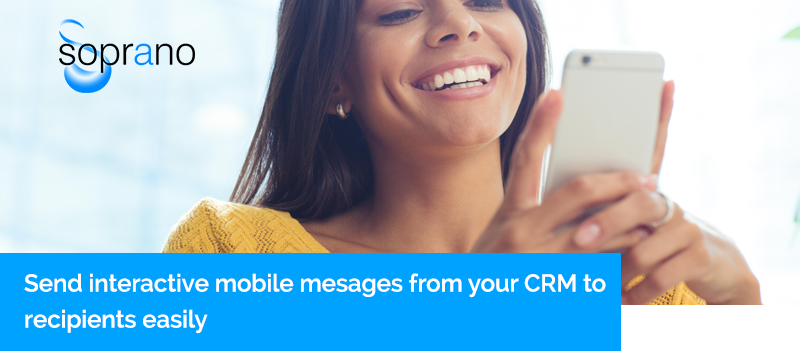 Getting your important messages out has never been easier.
You can now send SMS messages directly from your MS Dynamics CRM through the Soprano MEMS platform, the worldwide enterprise messaging leader.
We're delighted to announce the launch of our MS Dynamics Plugin, an add-on to your CRM that will help you to send meaningfull messages to your contacts without having to switch platforms.You can send text messages directly from your CRM using the plugin which connects to the MEMS platform.
Soprano's MS Dynamics Plugin is easy to install. Simply activate it in your settings and it is ready to use. It doesn't require any coding at all. The MS Dynamics Plugin turbocharges the power of your CRM, enabling you to have a direct channel to reach customers, consumers, users, citizens, quicker than ever before.
The MS Dynamics plugin leverages the key benefits of Soprano's MEMS platform, which includes worldwide coverage, reliability and high processing capacity.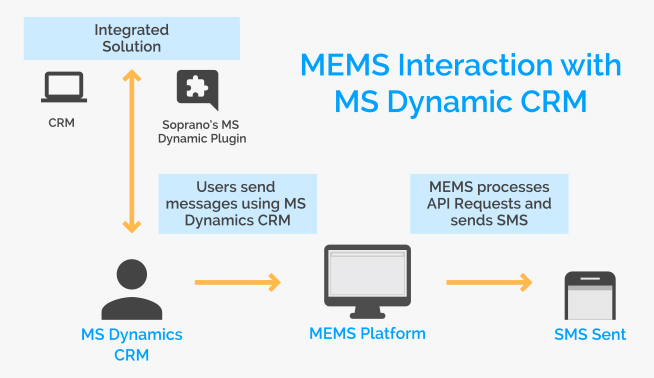 MS Dynamics Plugin & CRM Use Cases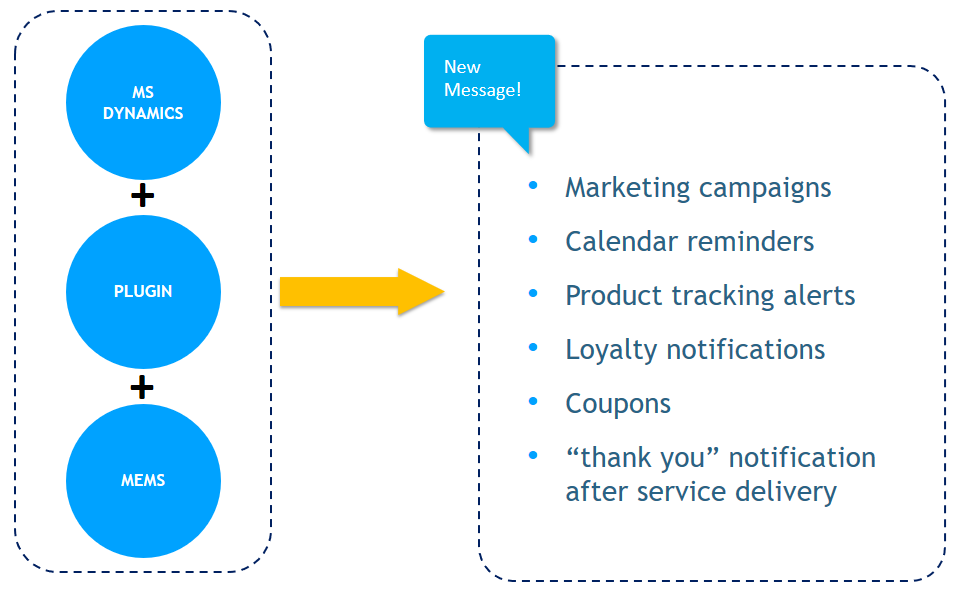 MS Dynamics Plugin Benefits
Use your CRM as a communication platform without needing to switch to a separate SMS platform for customer communication.
Leverage the worldwide leading communication tool, MEMS, as your communication channel to customers, with a global reach.
Send messages quickly, at the right moment with accurate information directlyfrom MS Dynamics CRM.
Keep accurate customer communication records on your CRM platform.
Easy to install, withquick setup.
No code required for integrating your CRM with MEMS.
Want to send SMS directly from your CRM systems? Our MS Dynamics Plugin Can help. Contact us for more information.