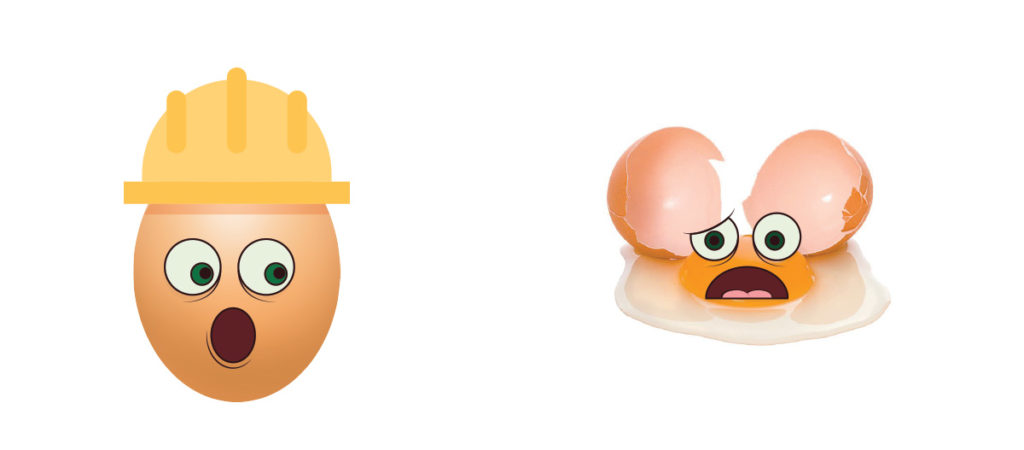 Workplace safety at the tip of your fingers
I'm OK! Two small words that are so powerful in a work environment and can mean the world of difference to the success of a business.
Keeping people safe at work, whether it's your own people or anyone else your business interacts with, is not just a duty, it's the right thing to do.
It's also a duty that's highly legislated and monitored by authorities. If you get it wrong, it can be deadly for your employees and costly for your business.
Failure to create safe working environments can lead to fines running into the millions, and even jail time.
Safety means something different for every business
In manufacturing, construction and other 'hands on' environments, safety is a minute by minute consideration. For white collar businesses, online bullying poses new risks and potential employee harm.
Keeping people up to speed takes a huge effort but they'll thank you for it. Indeed employees who believe bosses care about them are more highly engaged and willing to put in the extra effort.
At Soprano we've got some great ideas for workplace safety – from a person's first day on the job, keeping them on track and updated with procedures, to even checking they're OK in the field.
And it's using a device that's already close to hand – their mobile phone.
Many businesses already use secure messaging apps.
It's easy to use the app as a frontline weapon to keep employees safe!
Through Soprano's GAMMA app staff and management can securely send and receive safety alerts, instructions and confirmations.
Picture this. On day one, a new employee is invited to attend on premises safety training. Via their app they respond YES and choose a day and time. That notification goes straight to your data base as a compliance tick and to the training team as confirmation of attendance.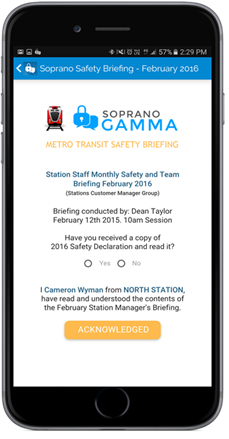 In a few months time, you appoint a new Fire Warden team and upgrade your evacuation procedures. All employees are invited to attend online training. Tick!
A worker slips in a kitchen – a common scenario. Through the app the worker reports the incident, activates the paper work, and alerts all the necessary managers, work health and safety teams, even the CEO.
A simple text asking Are you OK?
Many employees work in the field. Picture this. It's the middle of summer and bushfires are raging around small towns where your employees are conveyancing. A simple text asking Are you OK? gives you peace of mind they're out of harm's way.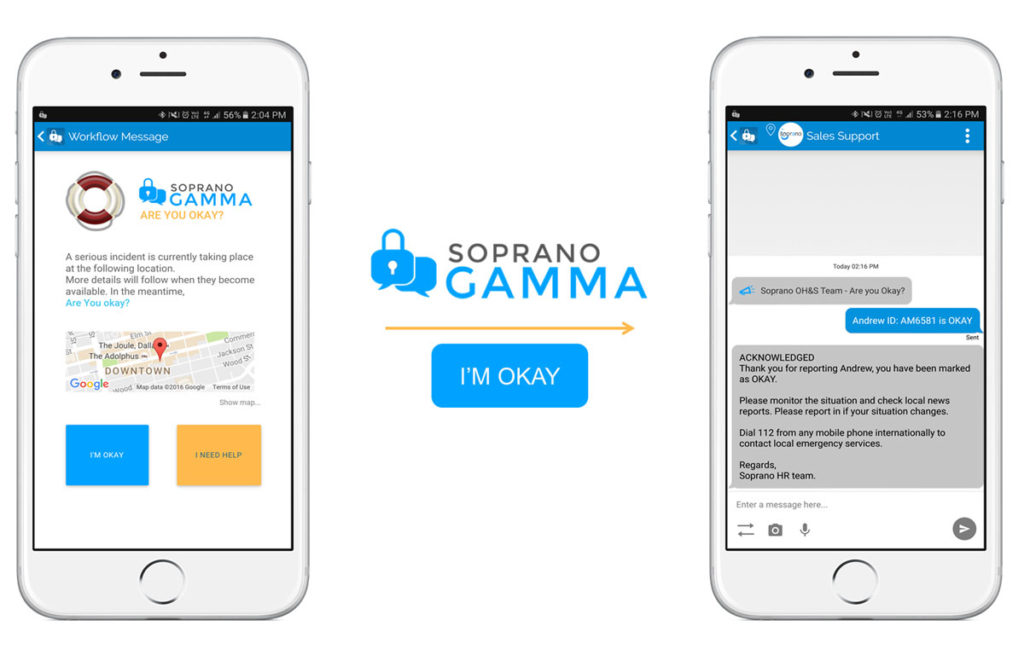 Rolling safety into your existing secure messaging app makes a lot of sense.
Significantly quicker than emailing
Far more versatile than legacy paging and text-alerting systems
Automate processes to address unique compliance challenges
Capture information automatically in the background such as a worker's location
Reduce the number of steps and the time it takes to report in
No need for another app – just roll safety into GAMMA
Keep your people safe in just one location, or across many around the globe
All captured data is automatically uploaded into a company's system and ready for reporting by training, HR and compliance departments.