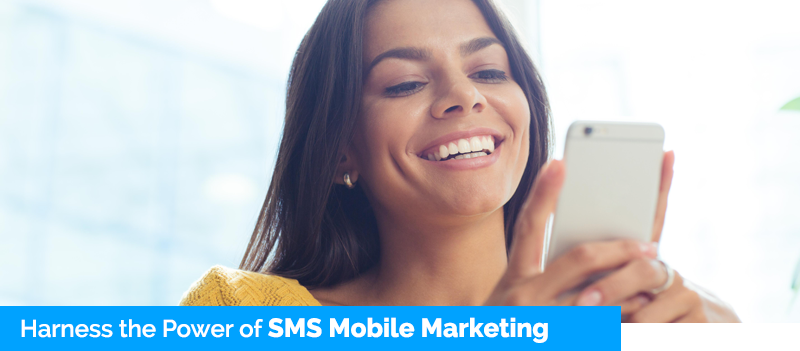 When done right, SMS Marketing can generate a high volume of revenue for your business.
Why's that? There are 6 billion devices in the world and 68% of us look at our phones at least once an hour, with 97% of mobile users reading a text message within 15 minutes of receiving it.
This translates into revenue because SMS is compatible with every handset in the world, even when there isn't an active internet connection. Text message marketing software is the perfect way to reach your customers wherever they are in a fast and inexpensive way.
Almost half of SMS marketing campaigns generate a successful return on investment. Effective SMS Text Marketing enables direct relationships with customers, builds loyalty, whilst ultimately generates revenue.
Ready to start benefitting from SMS? Software for sending SMS mobile marketing campaigns can help your business in a variety of ways.
Instantly Generate More Business
There's no better way to generate revenue quickly than sending bulk SMS marketing campaigns to customer groups. Timely offers, discounts and promotions sent by text have proven to be six times more effective than email marketing, improving the impact on your bottom line.
By automating your messaging you can schedule your messages to go out at precisely the right moment to maximise conversions rates and revenue.
40% of consumers are very interested in receiving mobile offers, so don't miss out on the potential of using SMS as a tool to cross and upsell to improve customer loyalty and satisfaction.
Enhance the Customer Experience
Personalisation is the winner when it comes to messaging. SMS campaign management solutions provide a way to segment and target customers based on criteria such as buying behaviour, frequency and preferences.
Take it to the next level by having your customers make the first step with inbound messaging. This gives the customer the flexibility to interact with your brand's promotions at any point, in which they text a specified keyword to access your key marketing messages.
While 65% of email is spam, less than 10% of SMS is, meaning your customers are much more likely to convert with a text message.
In short, SMS marketing has the potential to impact your bottom line quickly. It can also enhance a multi-channel marketing campaign – by delivering messages via multiple channels, this will improve your chances of increasing revenue even more.
Improve Performance with Reports
As any good marketer knows, data is king to keep a watchful eye on performance. Mobile campaign management solutions come packed with reports so you can continually improve results.
For example, you can analyse what marketing copy works best to get your customers to convert. With only around 160 characters to play with for a single text message, you can run test campaigns to determine which content generates the highest click through rate and emulate that to your target customer list.
Monitor, track and improve. Learn more about your customers behaviours and motivators with real time SMS reporting to create further campaigns that pack the punch.
How Can You Get Started?
Using our web based SMS application, you can send text message campaigns from any internet browser, giving you the freedom to send as many SMS as you want from anywhere.
It's time to innovate or you run the risk of falling behind. Getting started is painless, no installation is required meaning you can start using our software right away.