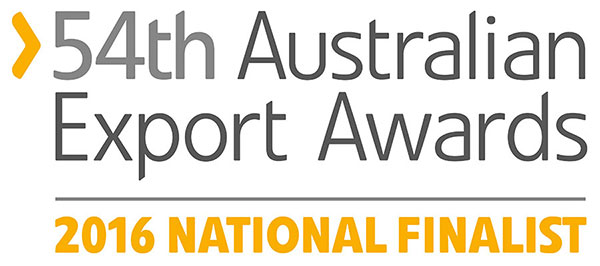 One thing we really love doing here at Soprano is taking our passion and innovations for enterprise mobile messaging to the world!
We want businesses and government organisations to have smarter mobile communication at their fingertips. It's that's simple.
We're so pleased to again be acknowledged for our export efforts being named a NSW finalist for the Australian Export Awards.
Our people are now located in more than  20 countries and that's growing.  And we've teamed up with 14 of the world's best mobile operators (Telstra, AT&T, Vodafone, EE and Orange) so our Mobile Enterprise Messaging Suite (MEMS) is easily accessed by any organisation. Our customers span finance, government, healthcare, logistics & transport, education, retail, finance, mining, energy and some of the world's largest hospital networks, postal services, and banks.
So If you get a mobile message saying your package is ready to be picked up, or reminding you to take your medicine, or even alerting your teen to their exam results, it could well be powered by Soprano.
We're not just offering smarter solutions. We truly want to give businesses more opportunity and reasons to improve their own staff and customers connections to save time, money and to create stickier connections. A 24×7 'follow the sun' global support network is all part of the service to make that happen.
Soprano Design was named an export finalist in the Australian Export Awards Digital Technologies category. Judges looked at marketing innovation, sustainable export growth and competitive advantage as well as the overall company commitment to international business – and we have that in spades. It's two years running now that we've been a NSW finalist. In fact last year (2015) we went all the way taking out the national winner of the Australian Export Awards ICT Category.
We're looking ahead now (we do a lot of that at Soprano so our customers are abreast on what's around the corner in mobile comms) to the next round of judging end of October.